There is no statute of limitations or time limits for filing a sex abuse lawyer in Nevada. Many survivors can sue the perpetrators or other involved parties for the injuries they suffered even decades later. Discussing your options with our legal team can determine if you have a viable civil case. 
In this article, we answer questions about sex abuse lawsuits in Nevada that we frequently receive. We can also review the specific details of your case during a complimentary initial consultation. You can reach out to us anytime to learn more information.
What Statutes of Limitations Apply to Nevada Sex Abuse Lawsuits?
As of 2023, there is no statute of limitations for sex abuse lawsuits in Nevada. State lawmakers signed Senate Bill 129 (SB129) into law in June 2023, effectively abolishing the time limits for adults who endured sexual abuse to sue. Lawmakers had previously done away with the statute of limitations for those abused as children or teens.
Before this new law's approval, adult victims had just two years from the date of their injuries to sue the perpetrator or those who allowed the abuse to occur. Now, even those who previously ran out of time to sue may have an opportunity to recover damages. This law applies retroactively, meaning anyone who did not previously file a sex abuse lawsuit based on their injuries may now have a chance to do so.
What About a Criminal Case Against the Perpetrator in Nevada?
The criminal and civil cases against someone accused of sex abuse in Nevada are separate. Many people recover compensation and justice in a civil case without pursuing a criminal case or despite not getting a conviction in a criminal case.
Generally, adult victims of sexual abuse or assault have 20 years to report their injuries to the police. If the adult makes a written report to the police during this period, there are no time limits on filing charges in the case. Different laws apply to child victims of sexual abuse. Those fall under NRS § 171.095.
For a free legal consultation, call (725) 900-9000
How does Nevada Define Sex Abuse?
Nevada has one statute that encompasses sexual assault and rape. It is NRS § 200.366. Under this statute, sexual assault occurs if someone:

Forces penetration without consent, including under threat

Forced penetration or sexual actions when the victim is incapable of resisting physically or understanding and consenting mentally

Any sexual activity involving a child under the age of 14
When someone violates this statute, they could face criminal charges. However, they could also face a sexual abuse civil case. Our Nevada sex abuse lawyers handle these cases and pursue justice for our clients. We fight for compensation to cover our client's physical, emotional, and financial harm related to the abuse.
While criminal charges against the perpetrator may help prevent future occurrences, a civil case is often the only way for survivors to gain peace of mind. The civil case allows them to hold others who allowed the abuse to occur or ignored it accountable, too. For example, it may be possible to sue a church, school, or organization that protected or ignored an abusive leader who targeted children.
Many widely known organizations—including churches, sports leagues, and clubs—are having to answer for a culture that swept abuse allegations under the rug. When someone holds them responsible today, it can reduce the risk of them doing the same thing when there is an abusive adult in the future.
Why Coming Forward Promptly in a Nevada Sex Abuse Case Is Important
While there is no statute of limitations, and you could wait decades to sue for the sex abuse you endured, there are good reasons to come forward in a sex abuse case quickly when possible. Primarily, this focuses on the strength of the case. When we know about sexual abuse quickly, there is a long list of evidence that could be available, including:
Biological evidence (usually from a rape kit)

Bruises, defensive wounds, and other injuries

Video footage that places the parties in the same location

Eyewitness statements

Trace evidence
This evidence makes documenting what happened, when, and who was involved easier. It could also make documenting what the organization or institution knew easier because we can identify internal communications and track reports that might not be available later.
Our Nevada personal injury attorneys understand that justice is important to sex abuse survivors. There are many reasons survivors seek justice, and they are all valid. Whether you need closure, want to hold your abusers accountable, seek compensation for your related expenses, or protect others who have experienced the same abuse, our attorneys will fight for you.
You Can Speak With Us Privately About Sexual Abuse That Occurred in Nevada
We at Van Law know that coming forward is not easy. You can speak to our team privately about what occurred, and no one will ever know you spoke to us unless you tell them. It may be possible for survivors of rape, sexual assault, and sexual abuse to remain anonymous in proceedings. Our attorneys can discuss this with survivors during their initial consultation.
We aim to empower survivors of sexual abuse by helping them get justice so they can start the healing process.
Click to contact our personal injury lawyers today
Discuss Your Options for a Nevada Sex Abuse Lawsuit With Our Team Today
Van Law represents survivors of sexual crimes and leads their entire cases. This includes meeting the statute of limitations for sex abuse lawsuits in Nevada. We can build a compelling case to hold your abuser and others involved in the abuse responsible for their actions. There is no time limit on a civil lawsuit, so it may be possible to pursue justice even years after your abuse.
You do not have to pay us any upfront or hourly fees. We work on these cases on a contingency fee basis, meaning we get paid only if you recover compensation. Our fee would cover a percentage of your compensation award.
Contact us now to start your initial, confidential consultation. Let us fight on your behalf to earn you the the compensation and justice that you deserve.
Client Testimonials
These guys are amazing. Helped me throughout the process. Always there when I need help. Inititailly called a law firm (the one that has lots of ads on the radio), but they declined my case. Van Law Firm accepted my case without a second thought! Kudos to Daniel, my case manager, and Amanda who expedited my payment process. Highly recommended.
Milby Mags
Got in an accident at the beginning of the year and they have been awesome, especially with it being my first accident and me being like this. They have been very communicated, stayed in contact with me the whole time, giving me updates when there were any and even when there weren't and answered any question I had. I would recommend them to anyone. Everyone I have talked to there has been very friendly. I would give them a 10 out of 10.
Ethan Gullet
They made sure that my insurance company covered what I paid for them to which included the gap for my car that was totaled. My medical costs were taken care of and reduced substantially so I was able to get more on my settlement. My case manager, Will Garcia, was always helpful in assisting me and answering any questions I had. They really did an amazing job with my case. I would definitely recommend them to anyone in need of this type of legal help. Most lawyers do not help you with the recovery of the car and rental etc. They are amazing.
Teresa Cuthbertson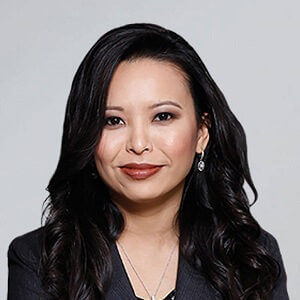 Have you been injured? We can help.
Fill out the form below, and we will get back to you very soon.