As a victim of sexual assault, you can demand financial damages for your pain, injuries, medical care, and other expenses and losses you experienced. Our Nevada lawyers can help you navigate this process and document the damages the perpetrator caused you. You could recover compensation and get justice regardless of the outcome of any criminal charges in the case.
A sexual assault attorney from Van Law handles cases like yours regularly. We understand how challenging discussing the incident and your damages can be. We offer free, confidential, no-obligation consultations. Our team strives to make the legal process as easy and comfortable for survivors as possible. Contact us today to learn more.
How Our Sexual Assault Attorneys Navigate These Cases in Nevada
Under Nevada Revised Statutes 200.366, sexual assault occurs in Nevada when one of the following occurs:
Forced penetration against the party's will
Penetration against the party's will under threat of force
Penetration when the assailant knows the victim is mentally or physically incapable of resisting or understanding the conduct
Any sexual penetration involving someone under the age of 14
When any of these things occur, the perpetrator has done more than violate criminal laws. They have caused physical and emotional harm, often leading to financial expenses and losses. It is these costs that support a civil claim or lawsuit against the at-fault party.
A personal injury case against the perpetrator is separate from a criminal case. While we may use the report, testimony, and other evidence from police to support a civil case, the outcome of the criminal case is irrelevant. The burden of proof is different, and we must show that the perpetrator more likely than not caused the injuries and damages suffered.
We can often recover compensation for clients in cases where the perpetrator never faced charges, there was a plea deal, or they were acquitted.
For a free legal consultation with a sexual assault lawyer serving Nevada, call (725) 900-9000
Damages Our Nevada Sexual Assault Lawyers Can Pursue for Our Clients
When our Nevada sexual assault attorneys take on a case, we aggressively pursue justice for our clients. In a civil case, this involves holding the perpetrator and other involved parties accountable and recovering compensation based on their expenses and losses.
Enduring a sexual assault that causes physical and/or psychological injuries is often more expensive than most realize. There are medical bills for necessary care, time missed at work, and long-term effects to consider. We strongly believe the perpetrator or their insurance company should pay for these expenses and financial losses, not the victim who did nothing to cause the incident in the first place.
Our attorneys help clients recover current and future recoverable damages that could include:
Pain and suffering, mental anguish, reduced quality of life, and other non-economic damages
Medical care costs for both physical and psychological injuries
Lost income and reduced earning capacity, if applicable
Miscellaneous expenses such as parking, travel to see a specialist or other similar costs
Nevada Sexual Assault Lawyer Near Me (725) 900-9000
Choose Van Law Attorneys for Your Nevada Sexual Assault Case
At Van Law, we believe in empowering survivors of sexual crimes, including assault and abuse. We handle claims and lawsuits based on sexual assault regularly and understand how difficult it can be to discuss the details with a stranger. We work to make you feel as comfortable as possible throughout this process.
When you work with us, you can trust our team to:
Manage all communication about your case
Provide answers to your questions and updates about the case progress
Explain the applicable laws
Investigate what happened and build a compelling case
Determine a fair settlement range for your claim
Negotiate for a fair settlement
File a lawsuit when necessary
We aim to get justice for sexual assault survivors in Nevada, recovering compensation and holding the at-fault parties accountable. In all, our personal injury attorneys have recovered over $50 million in settlements and verdicts for clients, including those hurt by the intentional acts of other people. While we cannot make any promises about your case, this shows we have the knowledge, experience, and resources to pursue your compensation—and win.
We go to work on Nevada sexual assault cases with no upfront fees. We begin with a free consultation, and there are no immediate fees when you hire our attorney to represent you. We work based on contingency. We receive a portion of the money we recover in your case. If we do not win, you will not pay.
Click to contact our Nevada Personal Injury Lawyers today
Let Our Attorneys Build Your Nevada Sexual Assault Case
We need to develop a compelling case to show what occurred, who was involved, and how it affected your life. This requires us to obtain and analyze evidence, including:
Reports filed by responding officers if a criminal investigation occurred
Eyewitness statements
Video evidence
Incriminating texts, emails, or other communication
Relevant medical records
Documentation of damages
Once we have the necessary evidence to present to the insurance carrier, perpetrator, or other potentially liable parties, we can often negotiate a settlement in these cases. They typically proceed like other personal injury claims, often settling without going to trial. However, we will file a lawsuit when necessary.
If there is no fair settlement offer when the trial date arrives, we will present our evidence to the judge and jury, asking for a court award on the client's behalf.
With the signing of Senate Bill 129 (SB129) into law in June 2023, there is no statute of limitations on sexual assault civil suits in Nevada, regardless of the victim's age. This applies retroactively, meaning pursuing a case based on an incident that occurred years ago may be possible.
However, it is important to act quickly when possible. This makes it much easier to document what happened, gather evidence, and build a compelling case.
Complete a Free Case Evaluation form now
Discuss Your Nevada Sexual Assault Case Options With Our Team for Free
Van Law provides free initial case consultations for sexual assault survivors in Nevada. We want to discuss your injuries, the incident, and how we can help you get justice. We have someone available to speak with you for free today. Contact us now to get started. Let us fight on your behalf to earn you the justice you deserve.
Client Testimonials
These guys are amazing. Helped me throughout the process. Always there when I need help. Inititailly called a law firm (the one that has lots of ads on the radio), but they declined my case. Van Law Firm accepted my case without a second thought! Kudos to Daniel, my case manager, and Amanda who expedited my payment process. Highly recommended.
Milby Mags
Got in an accident at the beginning of the year and they have been awesome, especially with it being my first accident and me being like this. They have been very communicated, stayed in contact with me the whole time, giving me updates when there were any and even when there weren't and answered any question I had. I would recommend them to anyone. Everyone I have talked to there has been very friendly. I would give them a 10 out of 10.
Ethan Gullet
They made sure that my insurance company covered what I paid for them to which included the gap for my car that was totaled. My medical costs were taken care of and reduced substantially so I was able to get more on my settlement. My case manager, Will Garcia, was always helpful in assisting me and answering any questions I had. They really did an amazing job with my case. I would definitely recommend them to anyone in need of this type of legal help. Most lawyers do not help you with the recovery of the car and rental etc. They are amazing.
Teresa Cuthbertson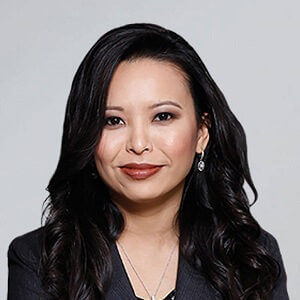 Have you been injured? We can help.
Fill out the form below, and we will get back to you very soon.