If you have suffered an injury from a fall, the owner of the property where the fall happened might be liable for your damages. One of the challenging aspects of seeking justice after a fall is determining who is at fault. While the property owner has an obligation to keep visitors safe, it might not be immediately clear who owns the premises. There might also be additional parties that operate or lease a business at fault. 
One of the ways our slip and fall lawyers could help you seek compensation for your injuries is by identifying all of the potential defendants. In some cases, there might be more than one party at fault. Let the Van Law Firm guide you on who you can sue for a slip and fall accident. 
Identifying Potential Defendants for a Slip and Fall Lawsuit
Falling and suffering an injury on someone else's property does not automatically entitle anyone to compensation. Some falls are unavoidable, and others occur as a result of the injured party's own actions. To have a viable slip and fall injury case, you will need to establish certain elements. 
First, you will need to be able to show that the person you are suing owned or was legally in control of the property where your fall injury happened. 
Additionally, you must establish that this party did not make a reasonable effort to address dangerous hazards on the premises. This could include the failure to repair a loose handrail or fill a pothole. 
Finally, you will only be entitled to a monetary award if you can show that you suffered damages as a result of negligence. 
For a free legal consultation, call (725) 900-9000
Examples of Liable Parties for Slip and Fall Accidents
The individuals and entities that are responsible for a slip and fall accident can vary. Often, this liability is limited to the owner of the property where the fall happened. However, there can be other parties that also share in this fault. 
Property Owners
The most common defendant in this type of case is the owner of the property where the fall happened. These property owners are required to take reasonable steps to address potential fall hazards. This could include cleaning up spilled beverages or warning of natural tripping hazards in an outdoor space. Property owners who do not take these reasonable steps are liable for the injuries caused by a slip and fall. 
Business Operators
Liability for slip and fall accidents does not always rest with the owner of the property. It is not uncommon for property owners to lease out their premises to renters or businesses. These business operators also have an obligation to protect their visitors from harm. When they fail to take reasonable steps to prevent a slip and fall accident, they can share in the liability for your damages. Depending on the circumstances, the business operator might be primarily liable for a fall instead of the owner. 
Government Entities
When slips, trips, and falls happen on public property, it is often possible to pursue legal action against the government. For example, this might include falls that occur due to negligent conditions in a public park or building. There are often additional limitations on these lawsuits compared to filing suit against a private party, so it is vital to speak to a personal injury attorney right away to learn your rights. 
Management Companies
There are also third parties that could be to blame for a fall outside of the owners or tenants. In some cases, property owners hire third-party managing agencies to operate the premises on their behalf. These agencies have an obligation to keep the premises safe, given that they are an agent of the owner. It is often possible to pursue legal action against the owner as well as their management company after a fall. 
Navigating Exceptions to Liability
Some exceptions could excuse liability from a property owner or occupier that might otherwise be liable. Understanding these exceptions is important, as it could prevent you from recovering the damages you sustained. 
Trespassers are Not Always Entitled to Compensation
In some cases, a trespasser is not entitled to damages after a fall—even when the property owner could have prevented the accident. A trespasser is an individual that enters or remains on a property without permission from the owner. Under the law, trespassers are not owed the same duty as business customers or invited guests. While trespassing can make it difficult to recover a monetary award after a fall, a property owner might be liable to them if they intentionally caused their injury. 
Comparative Negligence Might Limit Your Recovery
Another factor that could limit a property owner's liability for a fall injury is comparative negligence. Comparative negligence is a legal defense that shifts some of the blame for an accident onto the injured party. If you were partially at fault for your accident, you might not be able to recover the full amount of damages you suffered. 
Click to contact our personal injury lawyers today
Talk to an Attorney About Your Injuries
At Van Law, we understand what it takes to build a winning slip and fall injury lawsuit. You don't have to take our word for it, as the testimonials from our clients highlight our track record of success. While our past successes can never guarantee a favorable outcome in your case, they show that we can provide you with the best chance at compensation for your injuries. 
The Van Law Firm is ready to help you by investigating your accident and identifying who you can sue for your slip and fall injuries. We can take the time to develop a theory of negligence against each of these parties. From negotiating a settlement to pursuing legal action, we are prepared to take the necessary steps to secure your compensation. All of our consultations are free, and our expert attorneys are ready to work with you on your case. Call us today!
Client Testimonials
These guys are amazing. Helped me throughout the process. Always there when I need help. Inititailly called a law firm (the one that has lots of ads on the radio), but they declined my case. Van Law Firm accepted my case without a second thought! Kudos to Daniel, my case manager, and Amanda who expedited my payment process. Highly recommended.
Milby Mags
Got in an accident at the beginning of the year and they have been awesome, especially with it being my first accident and me being like this. They have been very communicated, stayed in contact with me the whole time, giving me updates when there were any and even when there weren't and answered any question I had. I would recommend them to anyone. Everyone I have talked to there has been very friendly. I would give them a 10 out of 10.
Ethan Gullet
They made sure that my insurance company covered what I paid for them to which included the gap for my car that was totaled. My medical costs were taken care of and reduced substantially so I was able to get more on my settlement. My case manager, Will Garcia, was always helpful in assisting me and answering any questions I had. They really did an amazing job with my case. I would definitely recommend them to anyone in need of this type of legal help. Most lawyers do not help you with the recovery of the car and rental etc. They are amazing.
Teresa Cuthbertson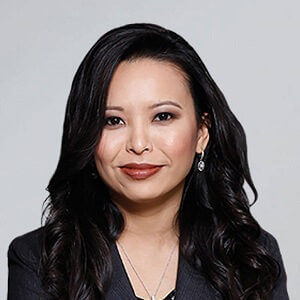 Have you been injured? We can help.
Fill out the form below, and we will get back to you very soon.