If you are a survivor of sexual assault, you can hold the perpetrator and other liable parties financially accountable in civil court. Several Nevada sexual assault and rape laws will affect your lawsuit. A Nevada sexual assault attorney with our firm can help you navigate the legal system and seek fair and full compensation for your damages.
Nevada's Sexual Assault Definition
According to NRS § 200.366, Nevada defines sexual assault as forced sexual penetration. Therefore, sexual assault in Nevada is rape. Sexual assault also includes any form of sexual intercourse involving a minor under age 14.
In addition to pursuing criminal charges, you can take civil action against perpetrators of sexual assault and sexual abuse. Sexual abuse includes assault, sexual harassment, coercion, forced oral sex, or any other unwanted sexual activity.
For a free legal consultation, call (725) 900-9000
Sexual Assault Civil Cases Are Separate From Criminal Actions
Sexual assault is a crime. Therefore, the state of Nevada can bring criminal charges against your sex offender. Any action the state takes is separate from your civil lawsuit. However, according to NRS § 41.13965, a sexual assault charge that results in a criminal conviction is "conclusive evidence" in a civil trial that sexual assault or exploitation occurred.
Financial Liability for Sexual Assault and Rape
NRS § 41.13965 also states that a survivor can hold any party who benefited financially from sexual abuse or assault liable for monetary damages. Additionally, you can pursue compensation from parties who aided, abetted, or harbored your perpetrator. Depending on the circumstances of your case, a Nevada personal injury lawyer with our firm may be able to help you seek damages from the following:
Your abuser or rapist

Universities

Schools, daycares, and after-school programs

Summer camps

Scouting organizations

Medical facilities

Mental health facilities

Juvenile detention centers and jails

Churches

Employers, managers, and supervisors

Property owners
Click to contact our personal injury lawyers today
Understanding Nevada's Civil Statute of Limitations for Sexual Assault and Sexual Abuse
In most cases, the statute of limitations for filing a personal injury lawsuit in Nevada is two years, according to NRS § 11.190. However, some circumstances can lengthen this deadline for survivors of sexual assault, rape, and abuse.
Nevada is one of many states to recently change its laws in light of increasing understanding of challenges child sexual abuse survivors face when coming forward. Child sexual abuse survivors and survivors of statutory rape often feel fear, shame, and self-blame. They may not understand the abuse for what it is when it is happening or have the language to describe what is occurring. They may disassociate and repress memories of abuse into adulthood.
For these reasons, Nevada no longer has a statute of limitations for childhood sexual abuse. If your assault, abuse, or exploitation occurred before you were 18 years old, NRS § 11.215 allows an unlimited amount of time to take civil action. This sexual assault law allows more sexual assault victims to seek justice by removing the previous time limit.
Complete a Free Case Evaluation form now
Damages You Can Recover in a Sexual Assault or Abuse Lawsuit
Nevada allows those harmed by another's negligence or wrongdoing to recover compensation with a personal injury lawsuit. We can help you pursue the following economic and non-economic damages:
Medical expenses. We can recover past, current, and future medical costs related to your sexual assault. Damages may include treatment for physical injuries and mental health services. 
Lost income. The physical, mental, and emotional toll sexual abuse takes on survivors can make it difficult for them to maintain gainful employment. We can seek compensation for lost wages, earnings, and benefits over your lifetime. 
Pain and suffering. We can seek monetary awards for mental anguish, emotional distress, physical pain, loss of enjoyment, and diminished quality of life. 
Wrongful death. If your loved one died because of sexual assault or rape, a

wrongful death attorney

with our firm can seek compensation for their medical bills, lost wages, funeral and burial expenses, and the loss of their companionship, comfort, and care. We can also pursue damages for their conscious pain and suffering and survivors' grief and sorrow.

Punitive damages. The court may award punitive damages as punishment for the defendant's intentional, wanton, or willful misconduct.  
Consequences of Sexual Assault for Rape and Abuse Survivors
Regarding the harm it causes, sexual assault is not a singular incident. The physical, mental, and emotional consequences of rape and abuse can affect survivors for years, if not the rest of their lives. According to the Rape, Abuse & Incest National Network (RAINN), survivors of sexual violence and coercion often experience the following:
Anxiety, stress, and fear

Sleep disorders

Flashbacks

Panic attacks

Depression

Self-harming behaviors

Suicidal thoughts

Substance abuse problems

Disordered eating

Trust issues and difficulty forming relationships

Sexual transmitted diseases and infections

Unintended pregnancy
If you or your loved one survived a rape or sexual assault and need support, contact RAINN for resources. You can call the organization 24/7 on its confidential National Sexual Assault Hotline at 800-656-4673. You can also chat with RAINN online.
How a Sexual Assault Lawyer Can Stand Up for You
We understand that standing up to your perpetrator in civil court can be scary and emotionally and mentally daunting. A sexual assault lawyer with our firm can protect you and your rights throughout the legal process. We want to make getting the compensation you deserve as easy and stress-free as possible. We will do everything in our power to advocate for you and secure the awards you need to move your life forward.
Our experienced and compassionate legal team can:
Investigate your case. We can obtain medical records, police reports, eyewitness and expert testimony, forensic evidence, and other evidence to support your sexual assault claim. 
Identify liable parties. We will help you seek economic justice from all those liable for your injuries and damages. 
Manage details. We will draft and file your lawsuits, track and follow deadlines, and handle all case-related communications and "red tape."
Be your voice. We will aggressively negotiate for the maximum compensation possible. If necessary, we will take your case to trial to get the awards you need and deserve. 
Contact Van Law to Learn More About Nevada's Sexual Assault and Rape Laws
Contact Van Law today for a free consultation. A team member is available 24/7 to answer your questions and connect you with a sexual assault attorney at our law firm. We can tell you more about Nevada's sexual assault and rap laws and guide you through the process of seeking financial compensation.
All of our attorneys work on contingency, so we don't get paid if we don't win your case. Our experienced legal team is waiting for your call, so don't hesitate. Call today, and let us fight on your behalf to get the justice and compensation you deserve!
Client Testimonials
These guys are amazing. Helped me throughout the process. Always there when I need help. Inititailly called a law firm (the one that has lots of ads on the radio), but they declined my case. Van Law Firm accepted my case without a second thought! Kudos to Daniel, my case manager, and Amanda who expedited my payment process. Highly recommended.
Milby Mags
Got in an accident at the beginning of the year and they have been awesome, especially with it being my first accident and me being like this. They have been very communicated, stayed in contact with me the whole time, giving me updates when there were any and even when there weren't and answered any question I had. I would recommend them to anyone. Everyone I have talked to there has been very friendly. I would give them a 10 out of 10.
Ethan Gullet
They made sure that my insurance company covered what I paid for them to which included the gap for my car that was totaled. My medical costs were taken care of and reduced substantially so I was able to get more on my settlement. My case manager, Will Garcia, was always helpful in assisting me and answering any questions I had. They really did an amazing job with my case. I would definitely recommend them to anyone in need of this type of legal help. Most lawyers do not help you with the recovery of the car and rental etc. They are amazing.
Teresa Cuthbertson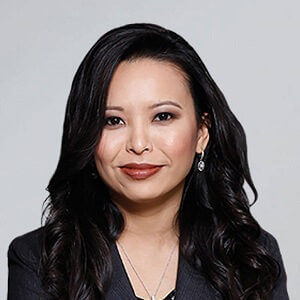 Have you been injured? We can help.
Fill out the form below, and we will get back to you very soon.