Personal injury protection (PIP) coverage is a type of auto insurance coverage that many states require. If you were involved in an accident, you might be thankful that you carry PIP insurance because it can help pay for some of your accident-related damages.
If you have any questions about PIP coverage, especially if you were recently in an accident, our motor vehicle accident lawyeris available to answer them.
What Losses does PIP Insurance Cover?
PIP insurance covers several losses that are likely to occur when someone is in a motor vehicle accident. Generally, PIP insurance could cover:
Accident-related medical expenses

Lost income caused by the car accident

Funeral and burial services

Loss of household services
PIP insurance does not necessarily cover all your losses. If the cost of treating your injuries is more expensive than your policy limits, you may need to look for other ways to cover your medical costs.
PIP insurance coverage generally does not cover losses such as property damage. However, if you were not the at-fault driver, you may be able to take legal action against the liable party for the chance to recover all of your damages.
To Whom does PIP Insurance Coverage Apply?
PIP insurance coverage applies to you, regardless of who is at fault for a motor vehicle accident. It may also apply to any passengers that were in your car during the time of the crash. So long as you have added this insurance coverage to your base auto insurance policy, you are entitled to collect the benefits.
For a free legal consultation, call (725) 900-9000
What Types of Auto Insurance Are Mandatory?
Auto insurance laws vary from state to state. In some states, drivers are required to carry liability insurance for injury or death to another person, as well as liability insurance to pay for vehicle damage. Some states make purchasing PIP insurance mandatory, while in others, it is optional coverage.
Are There Any Other Elective Types of Auto Insurance?
In addition to personal injury protection (PIP) coverage, some auto insurance providers also offer underinsured and uninsured motorist coverage.
Uninsured and underinsured motorist coverage can apply when:
A motorist responsible for a motor vehicle accident has no insurance

The amount of insurance coverage that a liable motorist has does not cover the victim's accident-related losses
While insurance coverage is a vital safety net that helps accident victims pay for their losses, it is not the only way to get money after an accident.
Can a Motor Vehicle Accident Victim Sue Liable Parties?
Filing a lawsuit is typically an option for motor vehicle accident victims. When insurance benefits do not cover your accident-related losses, you should consider filing a lawsuit.
There are other circumstances that may lead to a lawsuit. For example, if you are entitled to a certain amount of insurance benefits but insurance companies have refused to pay you fairly, a lawsuit may also be appropriate.
Click to contact our personal injury lawyers today
How a Lawyer Can Help You after a Motor Vehicle Accident
A lawyer can explain each of your options for seeking compensation after a motor vehicle accident. Whether you file an insurance claim or lawsuit, an attorney can guide you forward and alleviate the stress associated with your case.
Our firm will seek compensation for your car accident by:
Collecting all useful evidence from your motor vehicle accident:

Our attorneys will talk with witnesses, photograph property damage, secure video footage, and gather any other evidence that may benefit your case.

Documenting your damages:

Our team will gather medical records and any other documentation of your damages.

Calculating the cost of your settlement:

Your lawyer will consider existing damages and future damages. We'll calculate the total cost of your damages to set a settlement target.

Working with experts to strengthen your case:

Our firm will consult with experts to testify about your losses, reconstruct your accident, and help in any other way that would strengthen your case.

Entering settlement negotiations:

We'll lead settlement talks for you, demanding the money you are entitled to.

Completing any necessary trial:

If your case leads us to the courtroom, we'll continue fighting for you at trial.
You may receive compensation for medical care, pain and suffering, property damage, lost income, and other losses from your accident. We will fight for the financial recovery you deserve.
Complete a Free Case Evaluation form now
Call Van Law Today to Discuss Filing a Claim With Your PIP Insurance Provider
Our team will work to help you pursue a fair outcome in your insurance claim or lawsuit. We'll be your advocate throughout the legal process, and we won't advise you to settle for less than you deserve.
Call Van Law today for a free consultation about your motor vehicle accident.
Client Testimonials
These guys are amazing. Helped me throughout the process. Always there when I need help. Inititailly called a law firm (the one that has lots of ads on the radio), but they declined my case. Van Law Firm accepted my case without a second thought! Kudos to Daniel, my case manager, and Amanda who expedited my payment process. Highly recommended.
Milby Mags
Got in an accident at the beginning of the year and they have been awesome, especially with it being my first accident and me being like this. They have been very communicated, stayed in contact with me the whole time, giving me updates when there were any and even when there weren't and answered any question I had. I would recommend them to anyone. Everyone I have talked to there has been very friendly. I would give them a 10 out of 10.
Ethan Gullet
They made sure that my insurance company covered what I paid for them to which included the gap for my car that was totaled. My medical costs were taken care of and reduced substantially so I was able to get more on my settlement. My case manager, Will Garcia, was always helpful in assisting me and answering any questions I had. They really did an amazing job with my case. I would definitely recommend them to anyone in need of this type of legal help. Most lawyers do not help you with the recovery of the car and rental etc. They are amazing.
Teresa Cuthbertson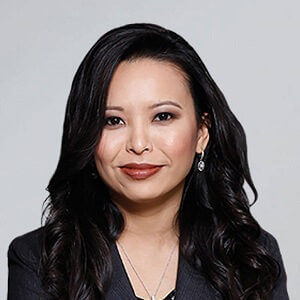 Have you been injured? We can help.
Fill out the form below, and we will get back to you very soon.