Scientists and studies say some contaminated water may cause Parkinson's disease. For example, the contaminated water at Camp Lejeune from the 1950s to the 1980s may have caused the disease. Also, water exposed to the pesticide paraquat may cause the disease.
If you believe you acquired Parkinson's disease or another condition due to contaminated water, our firm can help you. We can build a case for you and possibly even include you in a mass tort case against the liable party. Then, we will fight on your behalf for your due damages.
Can Contaminated Water Cause Parkinson's Disease?
There may be a connection between certain contaminated water and Parkinson's disease, according to various scientists and studies. For example, according to an article published on Scientific American's website, a study of more than 700 people found that those who likely drank contaminated well water had a high rate of Parkinson's. The risk was even higher for those who had private wells near fields sprayed with commonly known pesticides.
Also, according to the same article, scientists at the University of Rochester found that if newborn mice were exposed to a mix of two other common pesticides in the U.S., maneb and paraquat, the mice developed Parkinson's symptoms in older age.
For a free legal consultation, call (725) 900-9000
Can Pesticides Cause Parkinson's Disease?
The scientists and studies showed a correlation between Parkinson's and certain pesticides, like paraquat. This correlation may be enough for the basis of a legal case against a pesticide manufacturer or distributor, or a related party.
Is Parkinson's Disease Related to Camp Lejeune Water?
According to the U.S. Department of Veterans Affairs (VA), Parkinson's disease is one of the possible conditions a person may suffer due to exposure to contaminated water at Camp Lejeune from the 1950s to the 1980s. If you believe you were exposed during this time, and if you have Parkinson's or one of the other conditions on the VA's list, you may have a Camp Lejeune case.
Click to contact our personal injury lawyers today
What Kind of Compensation Can I Get for Exposure to Contaminated Water?
Depending on your case, you may be able to recover compensation for your condition. If other people have similar cases, you could participate in a mass tort case and lawsuit. This may help you recover fair compensation. For example, there are mass tort cases and lawsuits for paraquat exposure and other mass tort cases and suits for Camp Lejeune contaminated water exposure.
If you have a paraquat case or a similar case, you may be able to qualify for a lump-sum payout including a few damages, such as:
Your pain and suffering
A disability your condition caused
A reduced capacity to earn an income
Your reduced income
Your medical expenses and related expenses
The cost of any kind of care you may need
A lower quality of life, if applicable
If you have a Camp Lejeune case or a similar case, you may be able to qualify for monthly benefits from your state government. These could be:
Standard monthly benefits totaling as much as several thousand dollars per month
Additional special monthly benefits if you have an especially serious medical condition
Complete a Free Case Evaluation form now
How Can a Water Contamination Lawyer Help Me?
You deserve compensation for your condition, and our firm will pursue it for you. We'll hold the at-fault party to account for your compensation, even if it means litigating your case or participating in a mass tort case and lawsuit.
One of our personal injury and water contamination lawyers will help you by doing the following:
Determine if you qualify for compensation
Determine the compensation you qualify for, such as a payout or monthly benefits
Build your case with evidence, such as your medical records, your military records (if applicable), and more
Prepare and file your claim or lawsuit for you or participate in a mass tort lawsuit, such as a mass tort paraquat lawsuit or a mass tort Camp Lejeune lawsuit
Make sure the disability rating VA assigned to you is accurate (if applicable)
Appeal a claim denial and, if necessary, litigate your case
Represent you in court and seek recovery at trial, if necessary, for your due compensation
Contact Van Law to Learn More About Contaminated Water and Parkinson's Disease
If you have any other questions, we will answer them for you. If you believe you may have a contaminated water case, we'll also take your case on. We manage cases like yours regularly, including many mass tort cases, so we have the experience you're looking for in a law firm. You can be confident in our abilities. We operate in both Las Vegas, NV, and Washington State.
During a free consultation, we can tell you more about your case and our ability to handle it. We'll also answer your other questions. To consult with Van Law for free, contact us today.
Client Testimonials
These guys are amazing. Helped me throughout the process. Always there when I need help. Inititailly called a law firm (the one that has lots of ads on the radio), but they declined my case. Van Law Firm accepted my case without a second thought! Kudos to Daniel, my case manager, and Amanda who expedited my payment process. Highly recommended.
Milby Mags
Got in an accident at the beginning of the year and they have been awesome, especially with it being my first accident and me being like this. They have been very communicated, stayed in contact with me the whole time, giving me updates when there were any and even when there weren't and answered any question I had. I would recommend them to anyone. Everyone I have talked to there has been very friendly. I would give them a 10 out of 10.
Ethan Gullet
They made sure that my insurance company covered what I paid for them to which included the gap for my car that was totaled. My medical costs were taken care of and reduced substantially so I was able to get more on my settlement. My case manager, Will Garcia, was always helpful in assisting me and answering any questions I had. They really did an amazing job with my case. I would definitely recommend them to anyone in need of this type of legal help. Most lawyers do not help you with the recovery of the car and rental etc. They are amazing.
Teresa Cuthbertson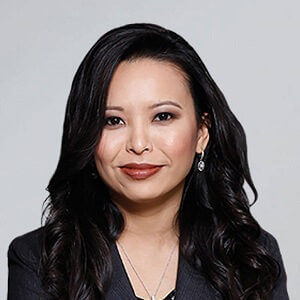 Have you been injured? We can help.
Fill out the form below, and we will get back to you very soon.