To avoid unnecessary suffering from delayed back pain after an auto accident, it is important to see a doctor as soon as you can following the crash. Getting prompt medical treatment can also protect your rights if you later decide to sue the at-fault party.
A Las Vegas motor vehicle accident lawyer can help you file a legal action against the party who caused your back injury. They can use your medical records to prove you were injured and establish the monetary value of your injury.
Types of Injuries that May Cause Back Pain After Car Accidents
Your back comprises a large portion of your body and is made up of many different yet interconnected parts, including bones, nerves, tendons, muscles, ligaments, and discs. After a violent jolt from a car crash, you could suffer a spinal injury such as:
Herniated discs

: The discs in your back provide cushioning between the vertebrae. If a disc breaks, you typically experience pain right away. Per the

Cleveland Clinic

, herniated disc pain is not usually delayed.

Bone fractures

: A fracture is also referred to as a broken bone. You may or may not experience symptoms from a spinal fracture, depending on whether you receive prompt treatment.

Bursitis

: The bursae are cushion-like objects located in your joints. Bursitis—when a bursa becomes inflamed—is more commonly caused by repetitive stress on a joint, but it can happen after a traumatic event as well.

Muscle strains

: Affecting either the muscle itself or the tendon attached to it, a strain can cause

pain, swelling, weakness, and spasms

.

Muscle sprains

: A sprain is a ligament injury that is often confused with a muscle strain. They may have many similar symptoms, but they affect different parts of the back.

Spinal cord injury

: Spinal cord injuries after a traffic collision can be especially serious, leading to numbness, chronic pain, and even paralysis if left untreated.

Nerve damage

: The nerves may suffer direct damage, but they can also be impacted by other injuries. For example, the pain associated with a herniated disc is usually caused by the disc contacting the nerve.

Whiplash

: While classified as a neck injury, whiplash can affect the spine and upper back as well. It occurs when an outside force quickly snaps your neck back and forth.
Each of these conditions can potentially cause significant pain and discomfort, either right away or several days after the fact. Painful symptoms can be delayed for various reasons, including shock or the nature of the injury.
For a free legal consultation, call (725) 900-9000
Addressing Auto Accident-Related Back Pain
Dealing with delayed back pain after an auto accident can be tricky, since some accident survivors may assume that the lack of symptoms means they were not injured. This is not always true.
It is vital that you take every car accident seriously. Protect yourself by:
Getting your car out of the flow of traffic, if possible. This can prevent further accidents that would exacerbate your injuries. Put on your hazard lights if you cannot move your car.
Calling 911. A dispatcher will send a police car and an ambulance to your location to render assistance. While waiting for them, you can also check on your fellow car occupants and the occupants of the car that hit you.
Documenting the accident scene, if possible. You can take photos of the damage to your vehicle and of any injuries you can safely reach. You can also ask the other driver for their insurance information.
Putting your health first. If you are in a lot of pain or are scared to move too much, do not bother with any of these steps except calling 911 for help.
Seeking medical care as soon as possible and then doing everything your doctor recommends. Back injuries are potentially serious, and you do not want to leave your long-term health to chance.
Consulting a personal injury attorney in your area. They can assess your case's merits and recommend a way to secure compensation for your accident-related losses, including physical pain, emotional trauma, medical bills, and loss of income.
A car accident lawyer can also confront the liable party's insurance company on your behalf. They could negotiate a fair settlement or even take the at-fault party to court—and you would never have to worry about arguing your own case.
Treatment Your Medical Provider May Recommend for Auto Accident Back Pain
Your doctor can offer you a treatment plan for your back pain by taking the injury, your overall health, and any other concerns into account. Common back injury treatments include:
Rest

: Many back injuries can resolve themselves, given time. Your doctor may tell you to spend time in certain positions (e.g., lying down) or avoid certain activities (e.g., running or jogging).

Cold/heat compresses

: Heat and cold serve different therapeutic purposes. A doctor can tell you which to use and for how long.

A back brace

: Medical professionals may recommend using a brace to help keep your back still and secure. This gives the injured area time to heal and prevents movement from worsening your injury.

Surgery

: In extreme cases, your doctor might have to operate. This would likely require a hospital stay, medication, and physical therapy in addition to the procedure itself.
No matter the type of injury causing your back pain, you should always take it seriously, treat it promptly, and follow the treatment plan you were prescribed. Remember that you can always seek reimbursement for medical and other bills via a lawsuit.
Getting Help from an Accident Attorney After a Motor Vehicle Collision
After receiving all appropriate treatment for your back pain and other injury symptoms, you may want to start considering your legal options. You can take all the recovery time you need while your personal injury lawyer fights for your compensation.
Contact the office of Van Law for a free case review. Our team can explain more about how you can receive compensation for your losses, including delayed back pain after an auto accident. Don't wait; call today! All of our potential clients receive a free initial consultation, so what are you waiting for?
Client Testimonials
These guys are amazing. Helped me throughout the process. Always there when I need help. Inititailly called a law firm (the one that has lots of ads on the radio), but they declined my case. Van Law Firm accepted my case without a second thought! Kudos to Daniel, my case manager, and Amanda who expedited my payment process. Highly recommended.
Milby Mags
Got in an accident at the beginning of the year and they have been awesome, especially with it being my first accident and me being like this. They have been very communicated, stayed in contact with me the whole time, giving me updates when there were any and even when there weren't and answered any question I had. I would recommend them to anyone. Everyone I have talked to there has been very friendly. I would give them a 10 out of 10.
Ethan Gullet
They made sure that my insurance company covered what I paid for them to which included the gap for my car that was totaled. My medical costs were taken care of and reduced substantially so I was able to get more on my settlement. My case manager, Will Garcia, was always helpful in assisting me and answering any questions I had. They really did an amazing job with my case. I would definitely recommend them to anyone in need of this type of legal help. Most lawyers do not help you with the recovery of the car and rental etc. They are amazing.
Teresa Cuthbertson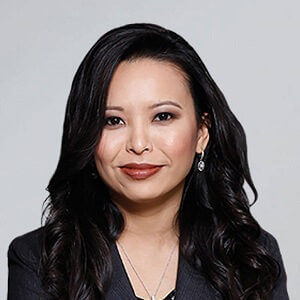 Have you been injured? We can help.
Fill out the form below, and we will get back to you very soon.