The most common motorcycle accident injuries occur on the head, lower extremities, upper extremities, and torso. Most motorcycle accidents involve injuries to multiple parts of the body.
If you or a loved one suffered injuries in a motorcycle accident, understanding common motorcycle crash injuries and their causes can help you pursue compensation from the at-fault party. Speak with a Las Vegas motorcycle accident lawyer to learn about your legal options.
What Are the Most Common Types of Motorcycle Accident Injuries?
Motorcycle riders are at greater risk of severe injury requiring medical attention and even death in collisions. Even with appropriate safety gear, a motorcyclist bears the brunt of impact during an accident. As a result, motorcyclists often suffer catastrophic, frequently fatal injuries. Common motorcycle injuries you could suffer in a crash include:
Head Injuries
Studies indicate that head injuries occur in 10-50% of all motorcycle collisions. They are the most common cause of fatality in motorcycle accidents. Head injuries from motorcycle accidents may include:
Skull fractures

Facial injuries

Traumatic brain injury
These devastating injuries can create severe long-term issues that may affect you for years to come. Scarring and disfigurement, cognitive dysfunction, mobility issues, lack of coordination, and other complications can affect your ability to live and work.
Spinal Cord Injury
Spinal cord injuries from a motorcycle crash can range from mild to severe. Accident survivors who suffer mild spinal cord injuries can sometimes regain feeling and movement through surgical and rehabilitative care.
However, spinal cord damage can often lead to full or partial paralysis, which creates significant physical, mental, and financial challenges for the accident victim and their loved ones. A personal injury lawyer who specializes in motorcycle accident cases can help you seek compensation for these losses.
Bone Fractures
Due to the blunt force trauma from high speeds and lack of protection, bone fractures are common in motorcycle accidents. In addition to skull fractures, motorcycle accident victims often suffer broken bones in the shoulder, clavicle, scapula, forearms, and thumbs. Pelvic fractures and foot bone fractures are also common.
Upper and Lower Extremity Injuries
The types of injuries a motorcycle accident victim suffers depend on the speed and angle of impact. Feet, toes, fingers, and hands are at risk when the victim's extremities become entangled in parts of the bike or they try to catch themselves with their hands or feet. Soft tissue damage, crushing injuries, and broken bones are common upper and lower extremity injuries from a motorcycle accident.
Torso, Abdominal, and Pelvic Injuries
Bikers who strike a stationary or fixed object ahead of them can be thrown against the fuel tank, causing serious internal injury to the pelvis, bladder, and abdomen. Victims may suffer pelvic fractures, muscle damage, soft tissue injury, and damage to the bladder and other internal organs.
Road Rash, Cuts, Bruises, and Burns
Motorcyclists are likely to sustain bruises, road rash, scrapes, and cuts during an accident. If a motorcycle or other vehicle's fuel tank catches fire, the driver could also suffer from serious burns. The resulting pain, scarring, and disfigurement from these injuries can create serious long-term difficulties for the victim.
For a free legal consultation, call (725) 900-9000
What Causes a Motorcycle Accident?
Motorcycle accident injuries are largely affected by the speed and angle of impact. Victims who are thrown forward from the motorcycle are more likely to suffer upper extremity, head, and neck injuries. Those struck from the side are more likely to suffer from crushing injuries and damage to the feet and lower extremities.
Common causes of motorcycle accidents include:
Distracted Driving
When motor vehicle drivers drive while texting or talking on the phone, they may not see a motorcycle nearby. Other causes of distracted driving involve fiddling with audio controls, looking at navigation displays, and talking to people inside the vehicle. Motorcycles are small, with a low profile that makes them easy to miss when another driver is inattentive.
Aggressive Driving
Impatient or aggressive drivers may speed, drive too fast for conditions, tailgate, or weave between lanes. Whether their aggression is aimed at a motorcycle rider or someone else, their erratic and dangerous behavior can place motorcyclists at risk.
Driving While Intoxicated
Motor vehicle operators under the influence of drugs or alcohol have trouble perceiving and reacting to others on the road, including motorcyclists. Their reaction time is slower, which means they are more likely to hit a motorcycle at high speed. Higher-speed crashes typically result in more serious injuries and death.
Fatigued Driving
Fatigued drivers can exhibit the same level of cognitive impairment as a drunk driver. Their judgment, observation skills, and reaction time are compromised, which makes them more dangerous for motorcyclists and others sharing the road.
Poor Road Conditions
Motorcycles rely on balance to operate, so potholes, surface imperfections, and debris in the road can cause catastrophic accidents. If a construction company, utility provider, or government entity is responsible for poor road conditions that lead to a motorcycle accident, they could be liable for the resultant injuries.
Defective Parts
If a motorcycle collision occurs due to defective vehicle parts, the manufacturer or distributor of that vehicle could be held accountable. For instance, if your motorcycle crashes into a barrier because of a defective brake component, you could sue the parties responsible for manufacturing, distributing, or repairing the faulty component. A product defect lawyer can explain your legal options.
Can I Recover Damages for Motorcycle Accident Injuries?
Most states allow you to file an insurance claim or personal injury lawsuit to recover damages from the liable party. Damages you could recover through a motorcycle accident claim include:
Medical expenses

Lost income

Reduced income potential

Pain and suffering

Emotional anguish

Loss of consortium

Diminished quality of life
If you lost a loved one to a motorcycle accident due to someone else's negligence, you may have grounds to pursue a wrongful death lawsuit to recover funeral costs, burial expenses, reduced income, and other losses.
Click to contact our personal injury lawyers today
Contact a Motorcycle Accident Attorney to Learn More
Whether your motorcycle accident involves just your bike or multiple vehicles, you may have grounds to seek fair compensation from the party responsible. A motorcycle accident lawyer with Van Law can advise of your legal rights and guide you through the process of filing an insurance claim or personal injury lawsuit.
Contact our motorcycle accident attorneys today to schedule a free consultation. Don't wait too long to seek out a personal injury attorney, however, as your time to file could be running out. At Van Law Firm, we handle all of our cases with the utmost diligence and will work hard to earn you fair compensation. Call us today!
Client Testimonials
These guys are amazing. Helped me throughout the process. Always there when I need help. Inititailly called a law firm (the one that has lots of ads on the radio), but they declined my case. Van Law Firm accepted my case without a second thought! Kudos to Daniel, my case manager, and Amanda who expedited my payment process. Highly recommended.
Milby Mags
Got in an accident at the beginning of the year and they have been awesome, especially with it being my first accident and me being like this. They have been very communicated, stayed in contact with me the whole time, giving me updates when there were any and even when there weren't and answered any question I had. I would recommend them to anyone. Everyone I have talked to there has been very friendly. I would give them a 10 out of 10.
Ethan Gullet
They made sure that my insurance company covered what I paid for them to which included the gap for my car that was totaled. My medical costs were taken care of and reduced substantially so I was able to get more on my settlement. My case manager, Will Garcia, was always helpful in assisting me and answering any questions I had. They really did an amazing job with my case. I would definitely recommend them to anyone in need of this type of legal help. Most lawyers do not help you with the recovery of the car and rental etc. They are amazing.
Teresa Cuthbertson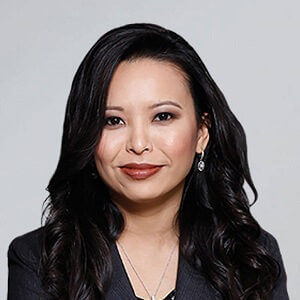 Have you been injured? We can help.
Fill out the form below, and we will get back to you very soon.