There is no way to determine the average payout for a slip and fall accident lawsuit. The payout for each case depends on many factors unique to the circumstances of the individual case. The value of a case is based on the victim's injuries, expenses, and losses, which means that no two cases are the same.
A slip-and-fall accident lawyer can help you determine a fair settlement range based on your injuries and damages, manage your claim against the property owner, and file a lawsuit if needed. At Van Law, we provide free initial case consultations to help you learn more about what your slip and fall case might be worth.
How Much Is a Slip and Fall Accident Case Worth?
How much your slip and fall case might be worth depends on several factors, such as:
The type and severity of your injuries
The cost of medical care
Your current income and how much time you missed at work
Whether you have lasting injuries
Other expenses and losses you experienced
The property owner's available insurance coverage
The circumstances of the fall
To recover compensation through negotiations with the insurance carrier or a personal injury lawsuit, you must have compelling evidence to document your expenses and losses. Such evidence could include medical bills, receipts, records, expert testimony, and other paperwork.
With the right evidence to show your recoverable damages, you might be able to recover money to pay for some or all of your:
Medical bills
Future care and treatment costs
Missed income
Reduced ability to work and earn, if you have permanent injuries
Other out-of-pocket expenses
Pain and suffering
Wrongful death damages if your loved one died due to their injuries in a slip and fall
For a free legal consultation, call (725) 900-9000
How Can a Premises Liability Attorney Help Me Get Fair Compensation?
If you suffered serious fall injuries, a lawyer familiar with your state's premises liability laws is a great resource. They will know to investigate what happened, document your damages, and navigate the process to recover fair compensation.
A slip-and-fall accident attorney can handle your case from start to finish, regardless of whether it settles out of court or goes to trial. You can focus on healing and getting your life back while your legal team protects your rights and seeks the payout you deserve.
You can count on your personal injury lawyer to:
Answer your questions
Handle your case with no upfront fees
Gather evidence to build a compelling case
Determine how much your claim might be worth
Negotiate for a fair payout from the insurance carrier
Sue the liable property owner or occupier if necessary
Represent your best interests to all involved parties
Who Can I Hold Accountable for My Slip and Fall Injuries and Damages?
Most states have premises liability laws that make a property owner or lessee responsible for keeping that property free from possible hazards, including those that could lead to trips, slips, and falls. These laws apply to many types of properties, including:
Private homes and other properties
Restaurants
Stores
Shopping malls
Theaters and music venues
Arenas and stadiums
Casinos and other entertainment centers
Public buildings and spaces
When there is a hazard, and the property owner or a staff member knew or reasonably should have known about it, many states allow injury victims to hold the owner legally responsible for their losses if the responsible party does not try to eliminate the hazard or warn guests.
For example, let's say someone spills a drink on the floor at a restaurant and notifies their waiter. However, it's a busy day, so servers and managers avoid the area for some time, and they do not clean up the hazard. A patron steps in the spill and slips, suffering a serious back injury. In this case, the restaurant owner may be accountable because the staff knew about the spill but took no action.
Many people worry about holding a favorite establishment or even a friend accountable in these cases. However, realizing they will usually not have to pay out of their pocket is important. Who pays for your personal injury depends on several factors, but it is typically the property owner's insurance company.
Click to contact our personal injury lawyers today
What Types of Hazards Commonly Lead to Falls and Injuries?
Falls are very common. Most only cause scrapes and bruises that do not require doctor's visits, hospitalization, or time away from work. However, according to the Centers for Disease Control and Prevention (CDC), about 20% of falls lead to serious injuries. These injuries may include:
Compound or open fractures
Multiple broken bones
Traumatic brain injuries, including concussions
Back and neck injuries
Spinal cord injuries
Joint injuries
Falls happen in many different ways and because of various hazards, such as:
Parking lot issues, such as uneven sidewalks, potholes, or poor lighting
Accumulated ice or snow
Lack of rugs, rolled rugs, or other related issues
Spills or leaks
Residue from poor cleaning techniques
Torn carpeting or broken tiles
Items left in aisles or walkways
Cords pulled across walkways
Uneven steps
Dark stairways
Broken or missing handrails
Unmarked step-ups or step-downs
Your slip and fall attorney will build your case based on how your fall occurred. The evidence necessary to document the hazard will vary depending on the circumstances. The sooner they can get started building a case, the better. Some evidence—including the hazard—often disappears quickly after a serious fall injury.
Complete a Free Case Evaluation form now
Get Help From a Slip and Fall Attorney Today
Van Law provides free case reviews for fall victims. We represent clients in slip and fall accidents regularly and know how to navigate the process and fight for fair compensation in your case. Our attorneys are ready to work on your premises liability case today. We do not charge any upfront fees and only get paid if you do.
Contact us now to speak to a team member about your fall accident case for free, but don't wait too long. Your time to file is running out!
Client Testimonials
These guys are amazing. Helped me throughout the process. Always there when I need help. Inititailly called a law firm (the one that has lots of ads on the radio), but they declined my case. Van Law Firm accepted my case without a second thought! Kudos to Daniel, my case manager, and Amanda who expedited my payment process. Highly recommended.
Milby Mags
Got in an accident at the beginning of the year and they have been awesome, especially with it being my first accident and me being like this. They have been very communicated, stayed in contact with me the whole time, giving me updates when there were any and even when there weren't and answered any question I had. I would recommend them to anyone. Everyone I have talked to there has been very friendly. I would give them a 10 out of 10.
Ethan Gullet
They made sure that my insurance company covered what I paid for them to which included the gap for my car that was totaled. My medical costs were taken care of and reduced substantially so I was able to get more on my settlement. My case manager, Will Garcia, was always helpful in assisting me and answering any questions I had. They really did an amazing job with my case. I would definitely recommend them to anyone in need of this type of legal help. Most lawyers do not help you with the recovery of the car and rental etc. They are amazing.
Teresa Cuthbertson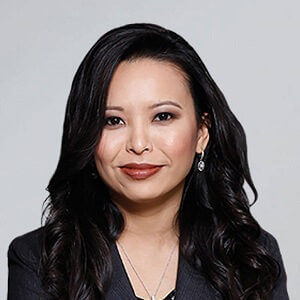 Have you been injured? We can help.
Fill out the form below, and we will get back to you very soon.