Yes, contaminated water exposure can cause a miscarriage. However, this area of study is still developing. Scientists know that various contaminants increase the risk of miscarriage with varying degrees of confidence. Some contaminants are riskier than others. Read on for more information about this subject.
Bacterial Contaminated Water
Bacteria are tiny organisms that exist everywhere on Earth. They contribute to ecosystems, regulate our gut biomes, and, in some cases, cause disease. Research suggests that certain types of bacteria can lead to miscarriages in pregnant mothers.
Escherichia Coli
According to Mayo Clinic, Escherichia coli, a bacteria commonly referred to as E. coli, usually causes the following conditions:
Nausea

Cramping

Vomiting

Diarrhea
These bacteria often inhabit groundwater sources and can appear in food supplies and municipal water systems. It usually doesn't harm pregnant women. However, in extreme cases, E. coli consumption may cause:
Neonatal meningitis

Severe bleeding that leads to a miscarriage

Dehydration, which can put a fetus at risk
Listeria
Listeria is a bacteria that causes listeriosis. According to the Centers for Disease Control and Prevention (CDC), roughly 1600 Americans catch listeriosis. Of these 1600, 260 typically die.
Listeria presents a unique danger to pregnant mothers, causing:
Sepsis

Preterm deliveries

Chorioamnionitis (placenta inflammation)

Miscarriages
Symptoms of listeriosis in pregnancy are typically mild, presenting as a weak flu. Therefore, if you're pregnant with flu symptoms, it's best to seek medical attention. Catching listeriosis early could prevent a miscarriage.
Salmonella
Salmonella is typically linked to foodborne disease outbreaks. The most recent U.S outbreak was caused by contaminated food supplies. However, like the other bacteria noted here, it can still appear in water supplies.
Salmonella often manifests as a minor flu in healthy adults. In pregnant women, it may lead to septicemia (a condition dangerous to fetuses and newborns) in isolated cases.
Bacteria and Pregnancy, Should You Be Worried?
All these bacteria can make their way into contaminated water. However, in developed nations like the U.S., they're more likely to appear in foods like deli meat, eggs, or raw fish.
Researchers have argued that modern food standards are so high that the risk of bacterial infection from food is quite low. Therefore, if you're pregnant, stay vigilant, but don't worry obsessively about bacterial infection.
For a free legal consultation, call (725) 900-9000
Chemical Toxicants Contaminated Water
The rise of industry throughout the U.S has increased the number of chemical toxicants in our water supplies. Many of these contaminants are odorless and colorless, meaning they can lurk in drinking water for years before detection. These are a few common contaminants known to impact pregnant mothers:
Arsenic

Chromium

Lead

Pesticides

Radioactive contaminants
Case Study: Flint, Michigan
In 2014, the city of Flint, Michigan, switched its water supply in an effort to save costs. The new water system was contaminated with lead and other chemical contaminants. For 18 months, the residents of Flint suffered from rashes and high levels of lead exposure. Lead is known to cause a range of conditions, including developmental delays and other medical conditions.
The jury is still out on the impact of the Flint water crisis on pregnant mothers. Initially, research suggested that the city saw an increase in fetal deaths, including miscarriages.
However, a study in the Journal of Exposure Science & Environmental Epidemiologyargued that "Neither model simulations nor vital records data are consistent with the hypothesis that there was an uptick in fetal deaths or decreased fertility attributable to water lead exposure during the ."
Regardless of the varying scientific opinions, though, the CDCdoes state that lead exposure is risky to pregnant mothers, potentially causing:
Learning difficulties in newborns

Increase the risk of miscarriage

Premature births or low birth weight
In 2021, the residents of Flint, Michigan, earned a victory when the United States District Court for the Eastern District of Michigan approved a partial settlement. This is not the first lawsuit associated with contaminated water, and it likely won't be the last.
Case Study: Camp Lejeune
Camp Lejeune is a network of military installations located south of Jacksonville, North Carolina. Between 1953 and 1987, this network was exposed to a range of volatile organic compounds (VOCs), including:
Trichloroethylene (TCE)

Tetrachloroethylene (PCE)

Benzene

Vinyl chloride
According to the Agency for Toxic Substances and Disease Registry (ATSDR), exposure to these VOCs increases the risk of "infertility, miscarriage, premature labor, and other reproductive health outcomes."
Recently, the federal government addressed this water crisis by passing the "Camp Lejeune Justice Act of 2022" in August of 2022. This law removes the government's legal immunity, meaning those impacted by contaminated water at Camp Lejeune can now file lawsuits. Prior to this law, Camp Lejeune victims were barred from pursuing compensation from the government.
Legal teams throughout the U.S. are now preparing to pursue lawsuits against the government.
Consult a Contaminated Water Lawyer at Our Firm Today
If you experienced a miscarriage due to contaminated water exposure, you may qualify for legal action against the liable party. These cases are complicated, so we can discuss your eligibility during a free initial consultation.
Contact Van Law to get started today.
Client Testimonials
These guys are amazing. Helped me throughout the process. Always there when I need help. Inititailly called a law firm (the one that has lots of ads on the radio), but they declined my case. Van Law Firm accepted my case without a second thought! Kudos to Daniel, my case manager, and Amanda who expedited my payment process. Highly recommended.
Milby Mags
Got in an accident at the beginning of the year and they have been awesome, especially with it being my first accident and me being like this. They have been very communicated, stayed in contact with me the whole time, giving me updates when there were any and even when there weren't and answered any question I had. I would recommend them to anyone. Everyone I have talked to there has been very friendly. I would give them a 10 out of 10.
Ethan Gullet
They made sure that my insurance company covered what I paid for them to which included the gap for my car that was totaled. My medical costs were taken care of and reduced substantially so I was able to get more on my settlement. My case manager, Will Garcia, was always helpful in assisting me and answering any questions I had. They really did an amazing job with my case. I would definitely recommend them to anyone in need of this type of legal help. Most lawyers do not help you with the recovery of the car and rental etc. They are amazing.
Teresa Cuthbertson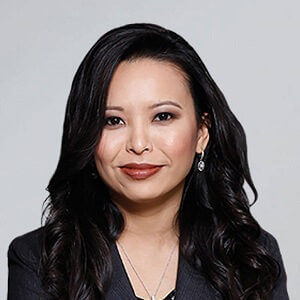 Have you been injured? We can help.
Fill out the form below, and we will get back to you very soon.