If you slip and fall in the mall, the owner of the shopping center or an individual store might be liable. You would likely want to work with a premises liability attorney in Las Vegas familiar with similar cases to help you identify who is legally responsible for the property.
You may be able to recover compensation for your medical care, income losses, pain and suffering, and other accident-related damages. However, this requires identifying the liable party and holding them accountable. Keep reading to learn more about who you can sue if you suffer a fall at the mall and the answers to other frequently asked questions (FAQs).
Who Is Liable for My Fall in a Shopping Mall and Any Related Injuries?
Working with a slip and fall accident lawyer to build a compensation case and hold the liable party or parties responsible for your injuries can determine who is liable for your fall and recoverable damages. Your attorney will have experience handling these cases, and a local law firm might be familiar with the mall.
Property owners or occupiers—lessors of stores, for example—are the most common parties responsible for falls. Property owners generally have a duty to prevent guests from suffering injuries. This includes identifying, repairing, rectifying, or warning about unreasonable hazards as quickly as possible. When they fail to do so, and injuries occur, they may be responsible for the related expenses and losses.
If a slip and fall occurs at a shopping center, the incident could occur inside a store or in the general area of the mall. This can make it complicated to determine who is at fault. In general, the mall owner might be responsible regardless of where the fall occurred, but the store owner would only be responsible for injuries that occurred inside their leased space.
For a free legal consultation, call (725) 900-9000
What Evidence do I Need to Prove My Shopping Mall Slip and Fall Case?
To recover monetary compensation in a mall slip and fall case, you must show:
The negligent party owed a duty of care to prevent your injuries.

That party failed to uphold this duty.

Their failure caused your fall.

You suffered physical, emotional, and financial injuries.
In other words, you must gather evidence of negligence to show there was a slip hazard. You must prove the liable party knew or should have known about it, that it caused your fall, and that you were hurt.
When you work with a lawyer to handle your premises liability lawsuit, they will manage the investigation for you. They will seek evidence to show what happened, the hazard, and the recoverable damages you endured. The evidence in these cases differs but often includes:
Video footage of the incident

Photographs of the scene and hazard

A survey of the scene and/or dangerous conditions on the property

Official reports from first responders

Eyewitness statements

Relevant medical records

The medical treatment you received

Expert witness testimony, often from medical experts

Documentation of damages, including medical bills, receipts, and income statements
How Can an Attorney Help Me With My Slip and Fall at the Mall Case?
When you hire a personal injury lawyer to represent you, they handle all aspects of your insurance claim or lawsuit. You do not have to worry about gathering evidence, talking to the liable party's insurance carrier, or determining how much your case might be worth. Instead, you focus on your treatment and healing while your lawyer takes care of the rest.
From the first day, your attorney can manage all communications about your case. You should not speak to the liable party, their lawyer, or their insurer without your attorney's OK. If they contact you before you hire an attorney, politely tell them you will have your lawyer call them back. You do not want to accidentally jeopardize your fair payout by saying the wrong thing to them.
Your legal team will oversee investigating your fall and building your case based on the evidence it collects. They use this case to support their demand for fair compensation from the insurance company or the personal injury lawsuit they file on your behalf in court.
Most, but not all, cases are settled without going to trial. Your attorney will handle these negotiations and seek a payout based on your unique expenses and losses.
Click to contact our personal injury lawyers today
How Long do I Have to Sue for Damages in a Mall Slip and Fall Case?
Generally, the sooner you hire a lawyer to manage your fall injury case, the better.
Having an attorney on your side quickly after an injury occurs could benefit you. This includes the following:
You Could Have a Stronger Case Against the Mall or the Store
We can often identify and preserve evidence during the first days or weeks following an incident than we can when we learn about the case later. This could allow us to build a stronger compensation case.
You Have Someone Protecting Your Rights
Our slip and fall attorneys represent our client's best interests throughout the legal process. The insurance carrier, liable party, and others may act like they are on your side, but they will do what they must to protect their company's bottom line. We will pursue fair compensation and protect your financial future.
There Are Deadlines for Fall Injury Lawsuits
Each state also sets a deadline for how long you can wait to file the initial paperwork and begin a lawsuit. This is generally one to three years from the injury date. For example, in Nevada, plaintiffs generally have two years to file a lawsuit, per NRS § 11.190.
However, exceptions exist, and an attorney can explain if any apply to your case. Contacting a lawyer and learning about the timeline for your case is an important component of protecting your right to pursue and secure fair compensation.
Complete a Free Case Evaluation form now
Discuss Your Mall Fall Injury Case With Van Law's Team for Free – Call Today
Van Law provides free case reviews for victims hurt in mall slip and trip and fall cases in our service area. Our personal injury attorneys represent mall fall injury victims in Las Vegas and Washington State.
We are here to help you get the compensation you need and deserve based on the facts of your case. Contact us now to get started with your free initial consultation.
Client Testimonials
These guys are amazing. Helped me throughout the process. Always there when I need help. Inititailly called a law firm (the one that has lots of ads on the radio), but they declined my case. Van Law Firm accepted my case without a second thought! Kudos to Daniel, my case manager, and Amanda who expedited my payment process. Highly recommended.
Milby Mags
Got in an accident at the beginning of the year and they have been awesome, especially with it being my first accident and me being like this. They have been very communicated, stayed in contact with me the whole time, giving me updates when there were any and even when there weren't and answered any question I had. I would recommend them to anyone. Everyone I have talked to there has been very friendly. I would give them a 10 out of 10.
Ethan Gullet
They made sure that my insurance company covered what I paid for them to which included the gap for my car that was totaled. My medical costs were taken care of and reduced substantially so I was able to get more on my settlement. My case manager, Will Garcia, was always helpful in assisting me and answering any questions I had. They really did an amazing job with my case. I would definitely recommend them to anyone in need of this type of legal help. Most lawyers do not help you with the recovery of the car and rental etc. They are amazing.
Teresa Cuthbertson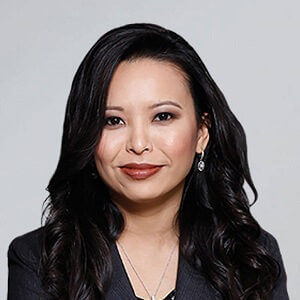 Have you been injured? We can help.
Fill out the form below, and we will get back to you very soon.