It may be possible to keep your identity private in a civil lawsuit. There are special protections for some rape and sexual assault survivors when moving through the criminal or civil justice system. Our Las Vegas sex abuse lawyers can discuss your options with you if this is a concern.
"Can you file a sex abuse case anonymously?" is one of the most frequently asked questions (FAQs) we hear. We understand that some survivors want to maintain their privacy when navigating these cases and holding the at-fault parties responsible.
Yes, You Can Likely Pursue a Sex Abuse Lawsuit Anonymously
When you discuss your case with a sexual abuse lawyer, mention your desire to keep your identity private. If this is important to you, it is something your attorney will need to know early in the case. Generally, they must ask permission to file a case anonymously. However, most civil courts will grant this.
While the laws differ somewhat depending on the jurisdiction, most judges understand the desire and reasons behind filing a sex abuse case anonymously. Once they have the court's approval, your attorney can handle this process while protecting your identity.
This will not affect the potential outcome of the case in any way. The only difference is that you will be called by a different name throughout the proceedings. Often, this is some form of "Jane Doe" or "John Doe," although not always.
For a free legal consultation, call (725) 900-9000
Why Pursue Justice in a Sexual Abuse Civil Case?
Our attorneys believe in getting justice for sexual assault survivors. We know each of our clients comes to us with different motivations when they decide to proceed with a sex abuse lawsuit. However, there are many benefits for them. This includes:
Allowing them to get peace of mind by holding the responsible parties accountable

Recovering financial compensation for their expenses and losses, including pain and suffering and emotional distress

Preventing others from enduring the same type of abuse they did

Helping others come forward to tell their stories, too
Still, it is often a difficult decision. Being able to proceed with the case while remaining anonymous could make this easier. Keeping your identity private could protect you and your family from unwanted media attention, additional emotional injuries, and even threats of physical harm.
This may be more important for survivors when they pursue cases against well-respected organizations or institutions, such as churches, schools, or beloved clubs. These cases are much more likely to make headlines in local, regional, or national news. At the same time, the organization might have supporters who could harass or threaten those who bring cases against it.
Who Will Know My Identity If I Proceed Anonymously?
It is important to understand that you will not be truly anonymous if you sue using a pseudonym. The judge, opposing counsel, and others involved will know your name and the details of the abuse you endured. They could still question you based on your personal life and activities.
However, your identity will remain private to the public. When you receive permission to proceed with your case anonymously, this should keep your name out of the news, prevent invasive attention from others, and stop threats and harassment. Many survivors also worry about the possibility of prejudice as a result of speaking out, but an anonymous lawsuit could stop this.
Click to contact our personal injury lawyers today
Anonymity in Criminal Sex Abuse Cases Versus Civil Lawsuits
Survivors may receive subpoenas to testify and must appear before the court in a criminal case, which makes it difficult to keep their identity hidden. In lawsuits filed by the survivor, this is much less likely. They have more control over how they submit their evidence, and testifying is less likely. There are other ways to tell their story that could support a fair settlement long before a trial date arrives.
The laws, statutes, and regulations, as well as the actual practices, on confidentiality for crime victims vary by state and municipality. Sometimes, the crime and age the abuse occurred could also play a role. When it comes to civil cases, discuss your options with your sex abuse attorney as early as possible to ensure you understand how to protect your confidentiality.
Complete a Free Case Evaluation form now
How a Sexual Abuse Attorney Can Help With Your Civil Case
When our sex abuse team represents a client pursuing justice, we work within the parameters that make them most comfortable coming forward and telling their story. One of our goals is empowering sexual abuse survivors, ensuring they get the support and advocacy they need to navigate the legal process and recover the justice, compensation, and peace of mind they deserve.
We understand how important holding the liable parties responsible is to survivors. Not only does it help them heal, but it also prevents others from enduring the same type of abuse. However, we also know how difficult it is to step forward and speak up.
Our attorneys are compassionate, knowledgeable, and understanding. We will discuss your concerns about your case openly during a confidential, free consultation. There is no obligation to hire us or proceed with your case unless you feel comfortable doing so. And, if you retain our help, you can expect guidance and legal advice at every phase of your case.
Discuss Your Options With Our Sex Abuse Attorneys During a Free Consultation
At Van Law, our sex abuse attorneys represent survivors in different parts of the country. We fight to help them get justice, recover compensation, and hold those responsible legally accountable. This includes building a case against any organization, institution, or another group that allowed the abuse to occur or failed to protect minors from sexual assault and rape.
As you can see from our client testimonials, our attorneys are compassionate and understanding. We also work based on a contingency fee, meaning you pay nothing upfront to retain our help.
Don't wait to contact Van Law. Our legal team is ready to help you with your case. Contact us now for your free, confidential initial consultation about your sexual abuse lawsuit, and let us focus on the case while you focus on recovery.
Client Testimonials
These guys are amazing. Helped me throughout the process. Always there when I need help. Inititailly called a law firm (the one that has lots of ads on the radio), but they declined my case. Van Law Firm accepted my case without a second thought! Kudos to Daniel, my case manager, and Amanda who expedited my payment process. Highly recommended.
Milby Mags
Got in an accident at the beginning of the year and they have been awesome, especially with it being my first accident and me being like this. They have been very communicated, stayed in contact with me the whole time, giving me updates when there were any and even when there weren't and answered any question I had. I would recommend them to anyone. Everyone I have talked to there has been very friendly. I would give them a 10 out of 10.
Ethan Gullet
They made sure that my insurance company covered what I paid for them to which included the gap for my car that was totaled. My medical costs were taken care of and reduced substantially so I was able to get more on my settlement. My case manager, Will Garcia, was always helpful in assisting me and answering any questions I had. They really did an amazing job with my case. I would definitely recommend them to anyone in need of this type of legal help. Most lawyers do not help you with the recovery of the car and rental etc. They are amazing.
Teresa Cuthbertson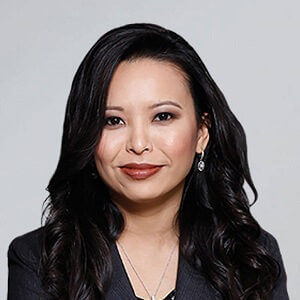 Have you been injured? We can help.
Fill out the form below, and we will get back to you very soon.