In Washington State, the deadline to file a truck accident case in pursuit of compensation is determined by the statute of limitations for personal injury or wrongful death claims. These statutes impose a specific time frame within which a lawsuit must be filed, and failure to do so may make you ineligible to pursue compensation.
If you or a loved one were injured in a truck accident, you are urged to seek help from the Van Law Firm. We will aggressively negotiate with insurance companies on your behalf and ensure your claim is filed before the legal deadline.
What Statutes of Limitations Apply in My Truck Accident Case?
Personal injury claims are commonly brought by individuals who were injured in an accident that was caused by another party's negligence, which is often the truck driver. In these cases, auto insurance is typically expected to pay for damages. In Washington State, the statute of limitations for personal injury claims, including those stemming from truck accidents, is three years. This means you have three years from the accident's date to file a lawsuit against the at-fault party to recover compensation for your property damage, injuries, and other losses.
If you lost a loved one in a truck accident due to someone else's negligence, this is referred to as wrongful death. The statute of limitations for filing a wrongful death lawsuit in Washington is also three years, beginning on the date of the person's passing.
There may be exceptions to the statute of limitations, depending on the specific circumstances of your case. It's important to consult with a truck accident attorney who can tell you definitively how much time you have to file a claim and how they will ensure this is done on your behalf.
For a free legal consultation, call (725) 900-9000
Why Should You Consult With a Truck Accident Attorney in Washington State?
It's crucial to consult with a personal injury attorney promptly following a truck accident. An attorney can assess your case, help you understand the applicable statute of limitations, and ensure that your claim is filed within the required time frame. That said, these types of claims are often settled out of court with the insurer. Even in these cases, however, it's important to have an attorney who can handle negotiations, protect your rights, and aggressively pursue the compensation you deserve.
Truck accident attorneys are responsible for many legal tasks involved in the claims process, including the following:
Conducting an independent accident scene investigation

Collecting supporting evidence, such as photos of the scene, the truck's log data, and your medical records

Gathering witness statements and information

Consulting with expert witnesses, such as medical specialists and accident deconstructionists

Identifying and calculating economic and non-economic losses

Proving the potentially liable party was negligent

Negotiating with insurance companies and liable parties on your behalf

Filing a lawsuit, if necessary

Providing representation in court, if necessary
One very important aspect of truck accident claims is the preservation of evidence. Although no specific deadline applies, the sooner you consult with an attorney, the greater the likelihood you have of collecting and preserving vital evidence that can strengthen your case.
What Damages Can You Pursue in a Personal Injury Truck Accident Case?
The damages pursuable in a personal injury case involving a truck accident can be economic or non-economic in nature. Economic damages are determined by calculating specific dollar amounts associated with financial losses you incur as a result of your accident and injuries. These commonly include the following and more:
Past and future medical expenses, such as emergency care, surgery, hospital stays, doctor's visits, and other out-of-pocket costs for injury-related treatments

Loss of wages due to work leave needed for recovery

Diminished earning capacity if you are unable to work in the same position or for the same pay as you did before the accident
Non-economic damages are subjective and, although potentially significant, cannot be evaluated using precise amounts associated with bills and receipts. Instead, they are personal losses and are awarded to make the person as "whole" as possible. These can include the following:
Physical pain and suffering

Emotional anguish

Scarring and disfigurement

Disability

Loss of enjoyment of activities

Loss of quality of life
What Damages Can Be Pursued for Wrongful Death?
Losing a loved one in a truck accident can be devastating, both emotionally and financially. In Washington, wrongful death claims can be brought by the beneficiaries of those who suffered fatal injuries due to another party's negligence. These include immediate family members, such as spouses, children, and parents.
Damages commonly sought in wrongful death cases include:
The decedent's medical bills

Funeral, burial, and cremation expenses

Loss of the decedent's financial support

Loss of the decedent's care, guidance, love, and companionship
There may be other damages you are entitled to pursue for your losses that are not listed here. Van Law Firm can help you identify all of your potential losses, calculate their worth, and pursue them from an insurance company or other liable party.
Click to contact our personal injury lawyers today
How do You Prove Negligence in a Washington State Truck Accident Case?
Establishing another party is liable for compensating you also requires proving they were negligent in some way. In most truck accident cases, the following four elements are required to demonstrate negligence and liability:
Duty of care – The potentially liable party (the truck driver, for example) owed you or your loved one a duty of care to drive cautiously and act in a way that would be expected of a reasonable person in a similar situation.
Breach of duty – A failure to uphold one's duty of care to another is called a breach. Common examples of a truck driver's breach of duty include traffic violations, not adhering to hours of service regulations, or driving while intoxicated.
Causation – It must be shown that the truck driver's breach was the direct or proximate cause of your or your loved one's injuries. Moreover, your injuries must not be preexisting or caused by some other factor involved in the accident.
Damages – The truck driver's breach of duty resulted in calculable losses, such as medical bills, pain and suffering, etc.
In some cases, the truck's operator is not at fault for the accident. Other responsible parties include the trucking company, the shipping company, the manufacturers of defective parts, and others.
Complete a Free Case Evaluation form now
Consult With Our Legal Team at Van Law Firm Today
If you're considering filing a truck accident case in Washington State, it's essential to consult with an attorney who handles personal injury cases to receive guidance specific to your circumstances and ensure your claim meets all required deadlines.
At Van Law, we are dedicated to fighting tirelessly for our clients and working to secure the compensation they deserve for their losses. Contact us today for a free, no-obligation case review to learn more.
Client Testimonials
These guys are amazing. Helped me throughout the process. Always there when I need help. Inititailly called a law firm (the one that has lots of ads on the radio), but they declined my case. Van Law Firm accepted my case without a second thought! Kudos to Daniel, my case manager, and Amanda who expedited my payment process. Highly recommended.
Milby Mags
Got in an accident at the beginning of the year and they have been awesome, especially with it being my first accident and me being like this. They have been very communicated, stayed in contact with me the whole time, giving me updates when there were any and even when there weren't and answered any question I had. I would recommend them to anyone. Everyone I have talked to there has been very friendly. I would give them a 10 out of 10.
Ethan Gullet
They made sure that my insurance company covered what I paid for them to which included the gap for my car that was totaled. My medical costs were taken care of and reduced substantially so I was able to get more on my settlement. My case manager, Will Garcia, was always helpful in assisting me and answering any questions I had. They really did an amazing job with my case. I would definitely recommend them to anyone in need of this type of legal help. Most lawyers do not help you with the recovery of the car and rental etc. They are amazing.
Teresa Cuthbertson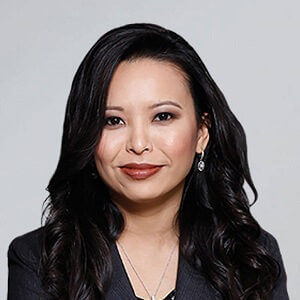 Have you been injured? We can help.
Fill out the form below, and we will get back to you very soon.