Exposure to water contamination may cause cancer, according to the United States Environmental Protection Agency (EPA). For instance, exposure to toxic water may have caused cancer in many Marines and others stationed at Camp Lejeune between the 1950s to the 1980s. Today, many of these people are suffering from various cancers.
If you believe you or a loved one suffered cancer due to water contamination exposure, such as the exposure at Camp Lejeune, our personal injury attorneys can help. We can check whether you qualify for compensation and, if you do, we can collect that compensation for you. We'll tell you more during a free consultation.
Common Contaminants Found in Drinking Water
Your or your loved one's cancer may have been caused by a water contaminant. According to research conducted by the EPA, some sources of water contamination could include:
Organic solvents

Heavy metals

Pesticides

Fertilizers

Sewage

Giardia, Cryptosporidium, and E. Coli from human or animal waste

Lead

Copper

Naturally occurring arsenic
When any of these contaminants are found in drinking water, they could cause you to suffer adverse health effects.
For a free legal consultation, call (725) 900-9000
Health Effects Caused by Contaminated Drinking Water
If you were exposed to contaminated water, you could suffer serious health issues such as cancer. According to the EPA, you may also suffer from:
Nervous system damage

Organ damage

Cholera

Kidney failure

Hepatitis
If someone else's negligence was the reason you became sick, you may be able to take legal action against them. Through a claim or lawsuit, you could recover compensation to pay for any medical expenses.
What Cancers Are Associated With Camp Lejeune Water Contamination?
One common example of water contamination linked to cancer is the situation at Camp Lejeune from the 1950s to the 1980s. During this period, many Marines and others who were stationed at the base were exposed to chemicals in the drinking and bathing water. These chemicals include:
Trichloroethylene (TCE)

Perchloroethylene (PCE)

Benzene

Vinyl chloride
Today, many Marines, Veterans, civilian workers, residents, and their family members have been diagnosed with serious medical conditions that may be associated with exposure to toxic water. These conditions include various cancers. According to the Agency for Toxic Substances and Disease Registry (ATSDR), these cancers include:
Leukemia

Multiple myeloma

Hodgkin's lymphoma

Kidney cancer

Prostate cancer

Cancer of the rectum

Lung cancer

Cancer of the esophagus

Cancer of the oral cavity

Liver cancer

Cancer of the pancreas

Breast cancer

Cancer of the cervix

Cancer of the soft tissue
However, it's important to note that this study and other studies don't necessarily provide definitive evidence that the cancers were caused by the chemical exposure. Still, if you believe your or your loved one's cancer was caused by a water contaminant at Camp Lejeune or elsewhere, you may be able to collect compensation.
Click to contact our personal injury lawyers today
What Compensation Can You Get for Exposure to Water Contamination?
The compensation you could recover depends on your particular situation. You may be able to get compensated through a claim and/or a lawsuit and recover such damages as:
Medical expenses

Lost income and lost income-earning ability

Disability, pain and suffering, and other physical, mental, and emotional damages
If you have a Camp Lejeune case, you may be able to get benefits from the U.S. Department of Veterans Affairs (VA). You may also be able to file a lawsuit for additional damages. An attorney from our firm can explain your options for seeking compensation.
Complete a Free Case Evaluation form now
How Can a Water Contamination Lawyer Help You?
Whether you were exposed to contaminated water at Camp Lejeune or somewhere else, our firm can help you seek compensation.
One of our lawyers can help you by:
Checking whether and how you qualify for compensation

Identifying all of your compensable damages

Attributing monetary values to your non-economic damages, such as your physical pain, so you can claim them

Determining whether it's best to file a claim, a lawsuit, or both for your damages

Collecting documentation proving your damages, such as your diagnosis and your prognosis

Negotiating with the other party in your case for a fair resolution

Appealing a claim denial

Defending your case in court
Our team will look at all the details of your case to prove that contaminated water was the cause of your cancer.
Contact Us To Learn More About Our Water Contamination Lawyers
If you have any questions, connect with our firm. We can consult with you for free, answer all of your questions, and review your case with you. Regardless of what kind of water contamination case you have, we can help with it and collect your due compensation for you.
To learn more, contact Van Law today for your free consultation.
Client Testimonials
These guys are amazing. Helped me throughout the process. Always there when I need help. Inititailly called a law firm (the one that has lots of ads on the radio), but they declined my case. Van Law Firm accepted my case without a second thought! Kudos to Daniel, my case manager, and Amanda who expedited my payment process. Highly recommended.
Milby Mags
Got in an accident at the beginning of the year and they have been awesome, especially with it being my first accident and me being like this. They have been very communicated, stayed in contact with me the whole time, giving me updates when there were any and even when there weren't and answered any question I had. I would recommend them to anyone. Everyone I have talked to there has been very friendly. I would give them a 10 out of 10.
Ethan Gullet
They made sure that my insurance company covered what I paid for them to which included the gap for my car that was totaled. My medical costs were taken care of and reduced substantially so I was able to get more on my settlement. My case manager, Will Garcia, was always helpful in assisting me and answering any questions I had. They really did an amazing job with my case. I would definitely recommend them to anyone in need of this type of legal help. Most lawyers do not help you with the recovery of the car and rental etc. They are amazing.
Teresa Cuthbertson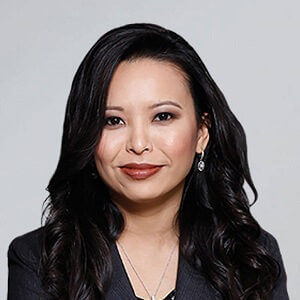 Have you been injured? We can help.
Fill out the form below, and we will get back to you very soon.