No, Nevada is not a no-fault state. Rather, Nevada law requires that the at-fault motorist in a motor vehicle accident covers the cost of the collision. This generally means that the liable motorist's insurer will cover most, if not all, of the victim's losses.
This system makes Nevada a "fault" state, which is the opposite of a no-fault state.
Who Does the Fault-Based Insurance System in Nevada Affect?
The fault-based insurance laws in Nevada may affect you as the victim of a:
Car accident

Truck accident

Ridesharing accident

Motorcycle accident

Pedestrian accident

Bicycle accident
These are all circumstances that may require you to file an insurance claim. Then, the fault-based system will become immediately relevant.
What Does the Fault-Based Insurance System Mean for Accident Victims?
The fault-based insurance system in Nevada means that, in most cases, a motor vehicle accident victim will file a claim with the liable motorist's insurer.
In no-fault states, motorists' insurance covers losses, at least up to coverage limits. Regardless of who is at fault, a motorist generally files a claim with their own insurer. This differs from fault-based states, where the first option is generally filing a claim with the at-fault motorist's insurer.
There are circumstances where you may file a claim with your insurer—if you need to file an uninsured motorist claim, for example.
How Do I Know Who Is at Fault in a Motor Vehicle Accident?
The American Bar Association (ABA) explains that negligence is typically the standard for fault in a motor vehicle accident. Negligent motorists are not trying to cause an accident, but their unreasonable behaviors increase the risk that an accident will occur.
Examples of motorist negligence include:
Speeding

Distracted driving

Drunk driving

Driving an unsafe vehicle
If a motorist causes an accident, they fail to take necessary measures to prevent a collision. This fact alone may make them negligent, and therefore liable for the accident and damages.
For a free legal consultation, call (725) 900-9000
How Should I Seek Compensation After a Motor Vehicle Accident in Nevada?
Motor vehicle accident victims in Nevada may seek compensation by:
Filing a claim with the at-fault motorist's insurer

Filing a claim with their own insurer

Pursuing a lawsuit against liable parties
Accident victims typically pursue insurance claims first, though each case is unique.
Potential Challenges Accident Victims Face During the Insurance Process
Auto insurers must consider their own financial interests. Unfortunately, insurers' interests sometimes come before that of the policyholder. As you seek fair compensation through one or more insurance claims in Nevada, you may face:
Allegations that you caused the accident:

Because fault is such an important consideration in Nevada, an insurance company may try to avoid financial liability by accusing you of causing the accident.

Denial of a claim:

Insurance companies may cite a variety of reasons for denying a claim.

A lowball settlement offer:

Insurers may hope that you'll accept a lowball settlement offer. Someone might accept such an offer because they're not sure how much their losses cost, or they want to move on from their accident.
Challenges that arise during the insurance process could prevent an accident victim from getting the compensation they deserve. Having an experienced attorney lead your claim could protect you against these threats to your financial recovery.
What if an At-Fault Motorist Is Uninsured or Underinsured?
The Nevada Division of Insurance explains that motorists can purchase uninsured/underinsured motorist (UM/UIM) coverage. This is the type of coverage for which you may file a claim with your own insurance company.
An attorney from our team will review your insurance policy, consider the facts of your case, and file a UM/UIM claim if necessary
An Attorney From Our Firm Will Lead Every Step of Your Auto Accident Case in Nevada
Our firm fights for victims of negligence, including motor vehicle accident victims. Whether you file a claim or pursue a lawsuit, our team will:
Identify liable parties

Calculate the cost of your damages

Document your damages

Get witness accounts

Hire experts

Seek a settlement

Complete a trial
A trial is generally only necessary if we don't settle. Our goal in every case is to get fair compensation for our client, regardless of how that compensation comes.
The Van Law team will handle every detail of your case. We lead communications so that insurance companies, liable motorists, and other unfriendly parties cannot violate your rights. Because you choose to hire Van Law, you will be able to focus on your recovery.
Click to contact our personal injury lawyers today
Call Van Law Today for Your Free Consultation
Our law firm knows the law in Nevada, and we will protect your rights. We'll also fight for the entire financial recovery you deserve.
Call Van Law today for your free consultation. Do not wait to speak with us. We may face a deadline for filing your case, so it is important to start the legal process as soon as possible.
Client Testimonials
These guys are amazing. Helped me throughout the process. Always there when I need help. Inititailly called a law firm (the one that has lots of ads on the radio), but they declined my case. Van Law Firm accepted my case without a second thought! Kudos to Daniel, my case manager, and Amanda who expedited my payment process. Highly recommended.
Milby Mags
Got in an accident at the beginning of the year and they have been awesome, especially with it being my first accident and me being like this. They have been very communicated, stayed in contact with me the whole time, giving me updates when there were any and even when there weren't and answered any question I had. I would recommend them to anyone. Everyone I have talked to there has been very friendly. I would give them a 10 out of 10.
Ethan Gullet
They made sure that my insurance company covered what I paid for them to which included the gap for my car that was totaled. My medical costs were taken care of and reduced substantially so I was able to get more on my settlement. My case manager, Will Garcia, was always helpful in assisting me and answering any questions I had. They really did an amazing job with my case. I would definitely recommend them to anyone in need of this type of legal help. Most lawyers do not help you with the recovery of the car and rental etc. They are amazing.
Teresa Cuthbertson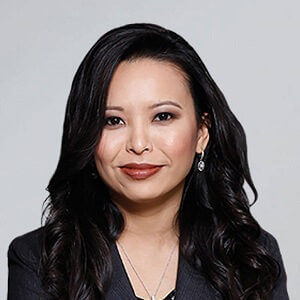 Have you been injured? We can help.
Fill out the form below, and we will get back to you very soon.