Target stores are a popular shopping destination for many people. The retail store's wide selection and quality relative to their prices allows Target to enjoy a substantial fanbase. However, box stores often contain dangerous hazards that result in slip, trip, and fall injuries.
If you suffered an injury after falling in a Target store, Van Law's slip and fall injury attorney from our firm might be able to help. Taking legal action against a major corporation might seem challenging, but a legal team could help you hold the company accountable. Our personal injury law firm could advise you on a potential Target slip and fall settlement you could recover.
What Is the Average Slip and Fall Settlement in a Target Case?
Many people who suffer injuries in Target slip and fall accidents have questions about what their claims are worth. It is understandable to wonder what the average settlement is in this type of case, but that information is not readily available. This is the case for more than one reason.
First and foremost, settlements are typically confidential matters. The settlement agreement includes terms that require both parties to avoid discussing its details. This makes it difficult to understand what the average slip and fall settlement is worth. However, there is no easy way to find this information. Settlement information is not collected or compiled in a central location, making it difficult to track down.
The good news is that you do not need to understand the average value of these cases to get a picture of what yours might be worth. Instead, our firm could evaluate the facts of your fall and advise you on the extent of Target's liability.
For a free legal consultation, call (725) 900-9000
What Factors Could Affect a Settlement in a Target Slip and Fall Case?
Your case's value will depend on various factors. It is important to know that despite the presence or absence of these factors, there is no guarantee that Target will make a settlement offer. Each case must be evaluated on its own merits.
Extent of Injuries
The nature and extent of your injuries is one of the most important factors of your case. It should go without saying that severe injuries often result in larger settlement offers compared to minor injuries. This is only one of the relevant factors to be aware of, however.
Accident Details
How your fall occurred also matters. If you fell on a hazard that Target employees knew of or should have known about, the company could be liable for your injuries. An attorney can help you gather evidence to prove if the store was at fault in your accident.
Contributing Fault
Your actions could also affect your case's outcome. If you took any steps that increased your risk of injury, your settlement might be lower. For example, if you were warned of a specific hazard and disregarded that warning, it could impact your financial recovery. An attorney, however, can advise you on how fault works in your case.
Examples of Target Slip and Fall Settlements
While the terms of many personal injury settlements with Target remain confidential, the public has seen some details over the years. It is important to remember that individual settlement amounts are not representative of all settlements. Every case is different, with varying factors like: the extent of the injuries, the degree of liability for Target, and the laws of the state where the accident occurred.
Jury Verdict: $2,100,000
In 2017, a Pennsylvania jury awarded a woman $2.1 million after falling and suffering injuries in a Target store. The fall occurred after the woman slipped on a spilled beverage. The woman's injuries were extensive, and her rehabilitation lasted for months.
Jury Verdict: $250,000
In 2018, a Pennsylvania woman received a $250,000 award after falling and suffering injuries within a Target store. This fall occurred when the woman tripped over worn carpet at the entrance of the store. The injury to her knee required a total knee replacement and involved permanent complications.
Settlement: $15,000
In 2017, a small child slipped and fell in a Target restroom, striking his head on the rim of the urinal. The fall resulted in lacerations to the child's head that required stitches. The parents alleged the fall was due to Target staff failing to address dangerous conditions in the restroom. The case ultimately settled for $15,000.
Click to contact our personal injury lawyers today
Talk to a Van Law Attorney Today About a Slip and Fall Accident in Target
If you are recovering from a fall that occurred at a Target store, you might have a viable case for compensation. However, you can count on this major corporation to rely on the guidance of its lawyers. You deserve a legal team of your own that will fight for you.
The personal injury attorneys at Van Law understand what it takes to hold a major company like Target accountable. Reach out right away for a free consultation to discuss potential Target slip and fall settlements.
Client Testimonials
These guys are amazing. Helped me throughout the process. Always there when I need help. Inititailly called a law firm (the one that has lots of ads on the radio), but they declined my case. Van Law Firm accepted my case without a second thought! Kudos to Daniel, my case manager, and Amanda who expedited my payment process. Highly recommended.
Milby Mags
Got in an accident at the beginning of the year and they have been awesome, especially with it being my first accident and me being like this. They have been very communicated, stayed in contact with me the whole time, giving me updates when there were any and even when there weren't and answered any question I had. I would recommend them to anyone. Everyone I have talked to there has been very friendly. I would give them a 10 out of 10.
Ethan Gullet
They made sure that my insurance company covered what I paid for them to which included the gap for my car that was totaled. My medical costs were taken care of and reduced substantially so I was able to get more on my settlement. My case manager, Will Garcia, was always helpful in assisting me and answering any questions I had. They really did an amazing job with my case. I would definitely recommend them to anyone in need of this type of legal help. Most lawyers do not help you with the recovery of the car and rental etc. They are amazing.
Teresa Cuthbertson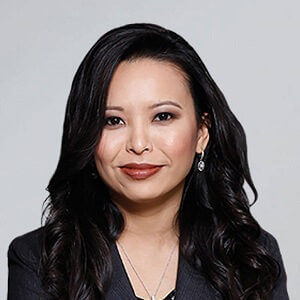 Have you been injured? We can help.
Fill out the form below, and we will get back to you very soon.