If you are a sex abuse survivor, you can hold your abuser and those who helped or harbored them financially accountable with a civil lawsuit. Parties who can be sued in a sex abuse case include the person who harmed you and the school, church, medical facility, or institution that aided them by concealing or turning a blind eye to their actions.
A Las Vegas sexual abuse attorney with our firm can assist you with seeking economic justice. We will help you identify liable parties and pursue fair and full compensation for your suffering and damages.
You Can Hold Abusers and Other Parties Accountable in a Sex Abuse Case
You can sue your abuser in a sex abuse case. However, perpetrators often lack funds to compensate survivors fairly. To secure the awards owed to you, you may need to pursue a lawsuit against the abuser's employer. Employers bear responsibility for their employee's negligent or wrongful actions via a legal principle called vicarious liability. Employers may also be liable in their own right if they aided or abetted your abuser in any way.
Depending on the circumstances of your case, a personal injury attorney with our firm can help you with a sexual abuse lawsuit against the following parties:
Churches and religious leaders

Schools and universities

Daycares

After-school programs

Scouting organizations

Jails

Juvenile detention centers

Hospitals, medical facilities, and mental health facilities

Employers, managers, and supervisors

Property owners (if you suffered sexual violence due to negligent security)
For a free legal consultation, call (725) 900-9000
Damages You Can Recover With a Sex Abuse Claim
We know that monetary awards do not excuse your abuser's behavior or remove the suffering you have endured. However, financial compensation can give you resources to help move your life forward and put your abuse in your past. Our sexual abuse lawyers can help you pursue the following losses:
Medical expenses.

We can recover compensation for past, current, and future medical bills resulting from your abuse. Damages may include emergency treatment, hospitalizations, prescription drugs, and physical and mental health care.

Lost wages and earnings.

Injuries, illnesses, and side effects of sex abuse can affect a survivor's ability to earn income in adulthood. We can seek compensation for your lifetime income loss.

Pain and suffering.

We can pursue monetary compensation for physical and chronic pain, depression, stress, anxiety, loss of enjoyment, and diminished quality of life.

Wrongful death.

If sexual abuse caused your loved one's death, we can help you seek wrongful death compensation. Awards may include your family member's medical bills, lost income, and loss of their support, services, society, protection, and guidance.

Punitive damages.

The court may award survivors punitive damages in sex abuse cases. Punitive damages punish abusers and other parties for their willful, wanton, or intentional misconduct.
How Long do You Have to File a Sex Abuse Lawsuit?
Disclosing can be difficult for adult and childhood sexual abuse survivors. Survivors often feel guilt, shame, or self-blame. Sometimes, survivors fear their abuser or even want to protect them if it is someone they know and trust, like a teacher or family friend. Children may feel confused about what is occurring, unable to recognize the abuse for what it is, or not have the language to explain what is happening.
Legislators are amending the laws in numerous states to reflect the difficulties survivors experience when coming forward. While some states still have strict civil statutes of limitations for sex abuse, many states are lengthening the deadline to file suit or doing away with it altogether for child sexual abuse cases.
If you live in a state that still has a narrow statute of limitations, it is essential you do not let your window to take legal action close. Doing so could leave you with no options for recovering compensation. Our team can tell you more about the time limits where you live and help you get started on your case before it is too late.
Click to contact our personal injury lawyers today
Common Side Effects of Sexual Abuse
Sex abuse can cause a range of acute and long-term physical, mental, and emotional health problems. According to the Rape, Abuse & Incest National Network (RAINN), side effects of sexual abuse include the following:
Sexually transmitted infections

Unplanned pregnancy

Substance abuse issues

Eating disorders

Sleep disorders

Flashbacks and nightmares

Post-traumatic stress disorder (PTSD)

Self-harming behaviors and thoughts of suicide

Panic attacks

Trust issues and problems forming relationships
Sex abuse is any type of unwanted or non-consensual sexual contact. Sex abuse includes sexual assault, harassment, rape, oral sex, sexual touching, or sexual coercion. If you or a loved one has or is currently experiencing any form of sexual abuse or violence, you can contact RAINN for support and services on the organization's confidential 24/7 hotline at 800-656-4673 or reach out for online chat assistance.
Complete a Free Case Evaluation form now
A Sex Abuse Lawyer Can Fight for You
Suing your abuser and other liable parties can be emotionally and mentally trying. A compassionate and experienced sexual abuse attorney with our firm can make the process easier by offering legal support and managing every detail of your lawsuit. We can:
Obtain evidence and testimony to support your case

Identify all liable parties and pursue a case against them

Prepare and file paperwork and track and adhere to deadlines

Handle phone calls, meetings, texts, and emails

Represent you in court and appear for you when possible

Identify and calculate your economic and non-economic damages

Pursue punitive damages if possible

Represent you during a civil trial if necessary
Contact Van Law for Help With Your Sex Abuse Case
You can sue your abuser and other liable parties, and a sex abuse lawyer with Van Law can help you hold them financially accountable. We will handle every detail of your lawsuit so you can focus on healing and moving your life forward.
We offer risk-free, no-cost consultations and take cases on contingency, so working with us will cost you nothing upfront or out of pocket. We only collect attorney fees if and when we obtain compensation for you.
Contact Van Law today and learn more about how we can act as your ally and powerful legal advocate. Se Habla Espanol.
Client Testimonials
These guys are amazing. Helped me throughout the process. Always there when I need help. Inititailly called a law firm (the one that has lots of ads on the radio), but they declined my case. Van Law Firm accepted my case without a second thought! Kudos to Daniel, my case manager, and Amanda who expedited my payment process. Highly recommended.
Milby Mags
Got in an accident at the beginning of the year and they have been awesome, especially with it being my first accident and me being like this. They have been very communicated, stayed in contact with me the whole time, giving me updates when there were any and even when there weren't and answered any question I had. I would recommend them to anyone. Everyone I have talked to there has been very friendly. I would give them a 10 out of 10.
Ethan Gullet
They made sure that my insurance company covered what I paid for them to which included the gap for my car that was totaled. My medical costs were taken care of and reduced substantially so I was able to get more on my settlement. My case manager, Will Garcia, was always helpful in assisting me and answering any questions I had. They really did an amazing job with my case. I would definitely recommend them to anyone in need of this type of legal help. Most lawyers do not help you with the recovery of the car and rental etc. They are amazing.
Teresa Cuthbertson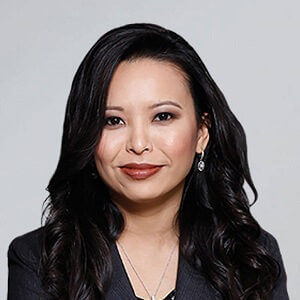 Have you been injured? We can help.
Fill out the form below, and we will get back to you very soon.