Safely owning and operating a motorcycle is a big responsibility, no matter where you live, and each state has laws regulating motorcycle ownership and usage. This guide to Washington state motorcycle laws will help you better understand the current laws.
If these laws are unclear to you, or if you would like to file a case against someone who disobeyed any traffic law, a Washington motor vehicle accident lawyer can assist.
Washington State Laws Governing Motorcycles
Washington requires all motorcycles to be equipped with certain protective features. According to the Washington State Department of Licensing and RCW § 46.37.530(1):
All motorcycles must have rearview mirrors, a horn, a muffler, a headlight, a taillight, a license plate, and turn signals.

If a motorcycle does not have a windshield, the rider must wear eye or face protection.
There are a few rare exceptions to these rules, such as if you are driving an antique motorcycle as part of a show or competition.
For a free legal consultation, call (725) 900-9000
Washington State Laws Regarding Motorcycle Safety
One of the best things you can do to protect yourself while riding a motorcycle is to wear a helmet. The state's motorcycle helmet law can be found in RCW § 46.37.530(1)(c). It requires helmet usage for any person riding or operating a motorcycle. There are no exceptions based on age or experience. If you are on a motorcycle, you must wear a helmet.
The only situation where motorcyclists do not have to wear helmets is when the bike comes equipped with a steering wheel, seatbelts, and some form of enclosed seating.
Here are other safety laws to bear in mind:
Washington Laws Regarding Motorcycle Passengers
As previously stated, motorcycle passengers are bound by the same helmet laws as motorcycle operators. Additionally:
RCW § 46.61.610 requires all passengers to ride in seats specially designed for them. They may not sit on a rack, the bike handlebars, or anywhere aside from a seat.
Per the same law, a passenger can only ride a motorcycle if the bike is designed to carry passengers.
RCW § 46.37.530(1)(d) forbids children under age five from riding on a motorcycle.
These laws protect both motorcycle riders and the people around them; overloading a motorcycle or using it for something other than its intended purpose can cause the bike to lose control, leading to a crash.
Click to contact our personal injury lawyers today
Washington Laws Governing Motorcycle Insurance
Per RCW § 46.04.332, motorcycles are legally categorized as motor vehicles in Washington. They are therefore subject to the same insurance laws as motor vehicle owners, including the following:
RCW § 46.30.020(1)(a)

states that all motor vehicle owners must have coverage that will allow them to pay damages in the event of an accident. This coverage usually comes in the form of liability insurance.

This same law mandates that a driver carry proof of coverage whenever they drive because they must be prepared to show this proof to any law enforcement officer who asks to see it.

RCW § 46.29.090

sets the minimums for insurance coverage: $25,000 for each injured party, $50,000 for each accident, and $10,000 for property damage.
Not carrying sufficient insurance will not prevent someone from suing you if you cause an accident. Instead, the accident victim would have the option of suing you personally, and you may have to pay their expenses out of pocket.
Furthermore, anyone who does not carry insurance and proof of insurance violates state law. They are therefore subject to prosecution.
Complete a Free Case Evaluation form now
Motorcycle Accident Lawyers Understand Washington State Laws
This guide to Washington state motorcycle laws is intended to be a helpful starting point for those who have or are thinking about purchasing a motorcycle. It cannot replace advice given by a motorcycle accident attorney who is familiar with your situation. This is especially true if you intend to sue someone after a motorcycle accident.
Motorcycle accident attorneys in your area will be familiar with the most up-to-date versions of all laws that could apply to your case, including the laws regulating:
Motorcycle use and ownership

How much time to file a lawsuit after an accident

Under what circumstances you have the right to file an insurance claim or lawsuit

How much and what kinds of compensation you might be entitled to recover
Once your personal injury lawyer has explained the applicable laws to you, they can help you make a plan for recovering the compensation you deserve. They can:
Collect evidence of the at-fault party's role in causing your injuries

Send a demand letter to the liable party's insurer

Meet with the insurer to negotiate the amount of money you need based on your financial, physical, and mental injuries

Take the liable party to court if you cannot get a fair pretrial settlement
If you were injured while obeying Washington state's motorcycle laws, you may be eligible for compensation from the at-fault party's insurance company. A Washington law firm can tell you how to get that money.
Filing a Motorcycle Accident Case in Washington State
Van Law can be your guide on motorcycle laws in Washington state and help you seek fair compensation after a traffic accident. Contact us for a free, confidential case review from a member of our team. We can help with personal injury and wrongful death cases.
Don't wait to call; your time to file may be running out! Contact us today and let our legal expert earn you the compensation and justice you deserve.
Client Testimonials
These guys are amazing. Helped me throughout the process. Always there when I need help. Inititailly called a law firm (the one that has lots of ads on the radio), but they declined my case. Van Law Firm accepted my case without a second thought! Kudos to Daniel, my case manager, and Amanda who expedited my payment process. Highly recommended.
Milby Mags
Got in an accident at the beginning of the year and they have been awesome, especially with it being my first accident and me being like this. They have been very communicated, stayed in contact with me the whole time, giving me updates when there were any and even when there weren't and answered any question I had. I would recommend them to anyone. Everyone I have talked to there has been very friendly. I would give them a 10 out of 10.
Ethan Gullet
They made sure that my insurance company covered what I paid for them to which included the gap for my car that was totaled. My medical costs were taken care of and reduced substantially so I was able to get more on my settlement. My case manager, Will Garcia, was always helpful in assisting me and answering any questions I had. They really did an amazing job with my case. I would definitely recommend them to anyone in need of this type of legal help. Most lawyers do not help you with the recovery of the car and rental etc. They are amazing.
Teresa Cuthbertson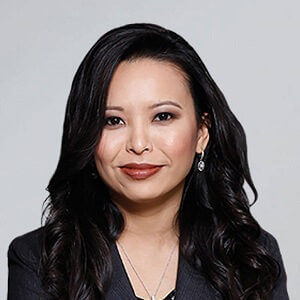 Have you been injured? We can help.
Fill out the form below, and we will get back to you very soon.