The time limit to file a sex abuse lawsuit in Washington State is typically three years, but a lot of leeway is built into the statute of limitations. In addition, legislation introduced in 2023 may eliminate the deadline for taking civil action for sexual abuse entirely.
If you are a sexual abuse survivor, you can hold your abuser (or the institution that harbored them) financially accountable for losses you have suffered. A Washington sexual abuse lawyer with our firm can help. Read on to learn more about sexual abuse lawsuits and how long you have to pursue economic justice.
Washington State's Sex Abuse Statute of Limitations
Because lawmakers recognize that survivors of sex abuse, especially survivors of child sexual abuse, face many difficulties when coming forward, flexibility is built into Washington State's statute of limitations. According to RCW § 4.16.340, your time limit for pursuing a sex abuse civil lawsuit begins at the latter of one of three starting points:
Three years from when the abuse occurred

Three years from the time of discovery or when the survivor reasonably should have discovered that their injury or condition resulted from abuse

Three years from when the survivor discovered that abuse caused the injury for which they are bringing a claim
Essentially, this wording allows a window for survivors of sexual abuse to recognize or recall their experiences of abuse and connect the incident to their current injuries or suffering.
In addition, HB 1618, introduced in 2023, is working its way through Washington's legislature. If successful, this measure would eliminate the current statute of limitations for child sexual abuse lawsuits altogether.
For a free legal consultation, call (725) 900-9000
Washington's Time Limits Reflect Challenges Sexual Abuse Survivors Face When Coming Forward
Washington is just one of many states to recently extend its time limit for taking legal action for sex abuse. Changes in the laws reflect the understanding that there are many valid reasons survivors often struggle to disclose abuse when it happens.
According to Psychology Today, child sex abuse survivors commonly feel guilt, shame, or blame themselves for what they experience. Abusers are often someone the child knows, like a family member, religious leader, or teacher, and the child may feel reluctant about telling and getting them into trouble. Children may also fear the perpetrator or their actions if they were to tell.
Additionally, children may experience confusion about what is happening or not have enough knowledge to recognize the perpetrator's actions as abusive. It is also not unusual for survivors to disassociate or repress memories of abuse.
Sex Abuse Can Affect Survivors' Physical and Mental Health
Sex abuse can cause a range of physical, mental, and emotional symptoms that can affect all areas of a survivor's life, from their ability to work to how they form relationships. According to the Washington Coalition of Sexual Assault Programs (WCSAP), common side effects of sexual violence include the following forms of physical and emotional harm:
Disordered eating

Anxiety

Depression

Difficulty concentrating

Substance abuse problems

Sexually transmitted infections

Unintended pregnancy

Nightmares

Flashbacks

Chronic pain and health issues

Panic attacks

Sleep disturbances
Click to contact our personal injury lawyers today
You Can Seek Compensation for Losses You've Suffered Because of Sex Abuse
You should not have to suffer financial hardships caused by sex abuse. A Washington personal injury lawyer with our firm can help you file an insurance claim or lawsuit to recover civil damages. Compensation for sexual abuse may include the following:
Medical expenses

Medical damages may include the cost of medical bills incurred while the abuse was happening and ongoing treatment for injuries and illnesses connected to the abuse

Medical expenses encompass physical and mental health care

Lost income

Abuse and its long-term side effects can interfere with survivors' abilities to maintain gainful employment

You can seek compensation for lost wages

Pain and suffering

Pain and suffering damages compensate for intangible losses, including chronic pain, scarring, disfigurement, post-traumatic stress disorder, depression, mental anguish, loss of enjoyment, and other quality-of-life reductions

Wrongful death

If your loved one died because of an abuse-related injury or illness, a

wrongful death lawyer

with our firm can assist with recovering losses on behalf of the estate and surviving family members

Compensation may include medical bills, funeral and burial expenses, and loss of the deceased's love, affection, and companionship
Complete a Free Case Evaluation form now
Parties You Can Hold Liable With a Sex Abuse Lawsuit in Washington
You can hold abusers accountable with a sexual abuse lawsuit. However, you may also be able to pursue an insurance claim or lawsuit against those who aided and abetted them or worked to conceal their actions. Depending on the circumstances of your case, potentially liable parties may include:
Schools and universities

Daycares and after-school programs

Churches

Medical facilities

Mental health facilities

Jails or juvenile detention centers

Sporting organizations

Scouting organizations

An abuser's employer
How Can an Attorney Help With Your Sex Abuse Lawsuit?
We understand that no amount of money will right the wrongs committed against you. However, seeking compensation for damages caused by sexual crimes can provide you with much-needed financial resources and a measure of justice.
A sex abuse lawyer with our firm can stand by your side throughout the legal process. We will protect your rights and do everything in our power to take the burden of your case off your shoulders. We can:
Help you understand how Washington State's statute of limitations applies to your sex abuse lawsuit

Gather evidence and testimony to support your claim

Determine at-fault parties and pursue a case against all involved individuals and entities

Identify and calculate your economic and non-economic damages

Manage case-related communications, paperwork, and deadlines

Aggressively negotiate for the maximum compensation possible

Represent you in civil court during a sexual abuse lawsuit if necessary
Contact Van Law About Your Sex Abuse Case
You can hold those who harmed you financially responsible for their wrongful actions in civil court, and Van Law can assist you every step of the way. Our dedicated personal injury law firm focuses on helping those harmed by others' wrongful and negligent actions seek justice. It would be our honor to help you obtain the monetary resources you need to move your life forward.
Contact us for a free consultation. We take cases on contingency, meaning our services will cost you nothing upfront or out of pocket. Connect with a Washington sex abuse lawyer near you today.
Client Testimonials
These guys are amazing. Helped me throughout the process. Always there when I need help. Inititailly called a law firm (the one that has lots of ads on the radio), but they declined my case. Van Law Firm accepted my case without a second thought! Kudos to Daniel, my case manager, and Amanda who expedited my payment process. Highly recommended.
Milby Mags
Got in an accident at the beginning of the year and they have been awesome, especially with it being my first accident and me being like this. They have been very communicated, stayed in contact with me the whole time, giving me updates when there were any and even when there weren't and answered any question I had. I would recommend them to anyone. Everyone I have talked to there has been very friendly. I would give them a 10 out of 10.
Ethan Gullet
They made sure that my insurance company covered what I paid for them to which included the gap for my car that was totaled. My medical costs were taken care of and reduced substantially so I was able to get more on my settlement. My case manager, Will Garcia, was always helpful in assisting me and answering any questions I had. They really did an amazing job with my case. I would definitely recommend them to anyone in need of this type of legal help. Most lawyers do not help you with the recovery of the car and rental etc. They are amazing.
Teresa Cuthbertson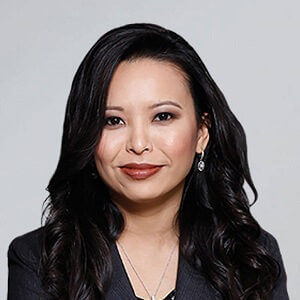 Have you been injured? We can help.
Fill out the form below, and we will get back to you very soon.