If you suffered chronic pain after hernia mesh surgery, you may be entitled to compensation from the company that manufactured the product. Chronic pain is just one side effect experienced by patients who undergo this popular type of hernia repair procedure. Many hernia mesh patients require ongoing care, revision surgery, or other treatment.
If you suffer from chronic pain or other symptoms following a hernia mesh repair surgery, you may want to speak to a mass torts attorney about your legal options. You may be able to file a lawsuit or join a multidistrict litigation (MDL) already underway. A lawyer can assess your case and explain your next steps.
What Causes Chronic Pain Following Hernia Mesh Surgical Repairs?
Hernia mesh patches are the most common way to repair hernias in the United States. According to the U.S. Food and Drug Administration (FDA), surgeons use these mesh implants to patch the hole and prevent organs from moving through the hernia. As the body heals, the mesh is meant to help close the hernia.  
However, many patients have suffered complications after surgery, alleging serious defects with many brands of hernia mesh. This mesh can fail in numerous ways, causing pain and other debilitating symptoms. Hernia mesh complications that could cause chronic pain include: 
Rupture

Pulling loose

Migration

Adhering to other organs

Obstructing the bowels or impairing other organ function

Allowing a serious bacterial infection
Reherniation is also possible. Any of these issues could cause chronic pain, swelling, and inflammation. Those with infections could develop a fever and other symptoms.
Sometimes, the only option for treatment is revision surgery. These procedures are often more invasive than the original hernia repair, with a risk of complications and a long recovery period. This often means missing work, enduring more pain, and living with limitations longer. 
For a free legal consultation, call (725) 900-9000
How Much Is a Hernia Mesh Lawsuit Worth?
The amount of money you could recover in your hernia mesh lawsuit depends on the details of your case. If you suffered injuries because of defective or dangerous medical products, your attorney can seek a payout based on your unique losses. 
Your recoverable damages could include: 
Medical bills related to your hernia mesh surgery complications 

Future care costs for any associated ongoing medical needs

Income losses for missed work

Diminished earning capacity if you are not able to return to the job you once had

Miscellaneous out-of-pocket expenses related to the injuries you suffered and the treatment you must undergo

Pain and suffering
If your loved one passed away because of hernia mesh surgery complications, you may be able to pursue a wrongful death lawsuit. Your lawyer can help you identify which damages your family can recover. 
Recovering Compensation for Your Hernia Mesh Chronic Pain and Complications
Those who live with chronic pain after hernia mesh surgery can often pursue compensation and hold the mesh manufacturer accountable through a product liability lawsuit. As of 2023, thousands of lawsuits are pending in the United States, and victims are filing additional suits each month. 
Many of these lawsuits are a part of one of the ongoing mass torts being heard in U.S. District Courts. There are almost 20,000 plaintiffs consolidated into multidistrict litigation in the Southern District of Ohio alone. 
Pending Multidistrict Litigation Involving Hernia Mesh Complications
U.S. Courts consolidated thousands of hernia mesh lawsuits into multidistrict litigation. According to a June 15, 2023, update, four related MDLs are ongoing. The United States Judicial Panel on Multidistrict Litigation reports:
MDL 2846

: Davol, Inc./C.R. Bard, Inc. Polypropylene Hernia Mesh Products Liability Litigation includes 19,707 plaintiffs. It is being heard in the Southern District of Ohio and has a third bellwether trial scheduled for October 2023.

MDL 2753

: Atrium Medical Corp. C-Qur Mesh Products Liability Litigation includes almost 3,382 lawsuits. It involves a mesh implant used in several types of surgeries, including hernias.

MDL 2782

: Ethicon Physiomesh Flexible Composite Hernia Mesh Products Liability Litigation has 565 plaintiffs remaining after a global settlement offer in 2021.

MDL 3029

: Covidien Hernia Mesh Products Liability Litigation (No. II), with 507 plaintiffs, is in the earliest stages of the discovery process.
MDLs provide a way for many plaintiffs to work together to build a case and pursue justice simultaneously. This process keeps individual cases from clogging the lower courts for years, allowing the justice system to work more efficiently. It also gives plaintiffs a better chance of building a convincing case against a large corporation than they might have as an individual victim.
This process consolidates cases for pretrial motions, discovery, and several bellwether trials. Often, these trials give everyone involved a good idea about how other juries will view the evidence and what the outcome of individual cases might look like. When the plaintiffs win, this often prompts global or individual settlement offers.
Most of these cases end before returning to their original jurisdiction for trial. When successful, the plaintiff often accepts a settlement offer and agrees not to pursue any additional action. If they choose not to, they can take their case before a jury in the jurisdiction where they filed the lawsuit. 
Click to contact our personal injury lawyers today
Discuss Your Legal Options With Our Team for Free
If you suffer chronic pain after hernia mesh surgery, you could qualify to file a lawsuit and possibly join a mass tort already underway. Our attorneys at Van Law represent hernia mesh victims nationwide. Let us review your case and determine your legal options today for free. 
Our legal team works on contingency, so we don't get paid unless you win your case.  We believe money should never stand in the way of a victim getting justice. 
Contact us now for your free initial case consultation with our mass torts team.
Client Testimonials
These guys are amazing. Helped me throughout the process. Always there when I need help. Inititailly called a law firm (the one that has lots of ads on the radio), but they declined my case. Van Law Firm accepted my case without a second thought! Kudos to Daniel, my case manager, and Amanda who expedited my payment process. Highly recommended.
Milby Mags
Got in an accident at the beginning of the year and they have been awesome, especially with it being my first accident and me being like this. They have been very communicated, stayed in contact with me the whole time, giving me updates when there were any and even when there weren't and answered any question I had. I would recommend them to anyone. Everyone I have talked to there has been very friendly. I would give them a 10 out of 10.
Ethan Gullet
They made sure that my insurance company covered what I paid for them to which included the gap for my car that was totaled. My medical costs were taken care of and reduced substantially so I was able to get more on my settlement. My case manager, Will Garcia, was always helpful in assisting me and answering any questions I had. They really did an amazing job with my case. I would definitely recommend them to anyone in need of this type of legal help. Most lawyers do not help you with the recovery of the car and rental etc. They are amazing.
Teresa Cuthbertson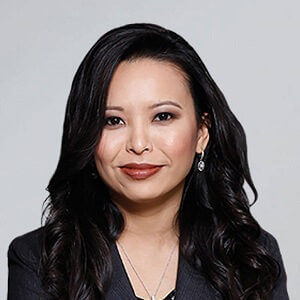 Have you been injured? We can help.
Fill out the form below, and we will get back to you very soon.