There is no average settlement for a truck accident injury. Each case is different, so the amount of compensation you're eligible to recover depends on the facts of your case. The injuries and other accident-related damages you suffered will determine the amount of money you can settle for.
Many different factors influence settlement offers in a truck accident injury claim. Working with a truck accident attorneyin Las Vegas, Nevada can make the legal process less overwhelming. They can determine the value of your case and help you seek a fair settlement.
Damages Included in a Settlement After a Trucking Accident
In personal injury law, "damages" refers to the financial and sometimes non-financial losses an accident victim suffered. Many truck accident settlements compensate an individual for their medical bills, lost income, and vehicle repair costs. Some settlements also include compensation for non-financial damages such as physical pain, emotional distress, and disfigurement.
Compensation for Medical Expenses in a Truck Accident Injury Claim
Motor vehicle accidents involving semi-trucks, flatbed trucks, tanker trucks, or other large trucks can lead to catastrophic injuries. Depending on the nature of the accident, you may have needed significant medical intervention such as surgery or long-term hospitalization.
A truck accident injury settlement may compensate you for medical expenses such as:
Ambulance transportation

Emergency room care

Medical tests

Medical imaging

Hospitalization

Surgery

Medical specialist consultations

Prescription medications

Physical therapy and other types of rehabilitation

Therapy or counseling

Medical equipment such as crutches, prosthetics, wheelchairs, or braces

Long-term care such as in-home nursing care

Follow-up care such as additional check-ups and consultations
Lost Earnings from Missed Work During Your Auto Accident Recovery
If you missed work to receive medical care or couldn't work because of your injuries, this will impact your potential truck accident settlement. Your lawyer can demand compensation for the income you lost by not working.
For example, if you had to take time off work to consult with an orthopedic surgeon about your broken leg, you could be compensated for the income you didn't earn during this appointment.
Lost income damages are often a significant portion of a truck accident settlement when the victim suffers severe injuries resulting in long-term impairment. For example, if a serious head injury kept you out of work for six months, your lost income damages may reimburse you for six months' worth of income.
Lost Earning Potential from Severe Truck Crash Injuries
Your earning potential or earning capacity is your ability to work and earn a living. If your motor vehicle accident injuries left you disabled or unable to perform your previous job, you may qualify for compensation for lost earning potential.
Some truck accident victims are too injured to go back to work. Others have to work fewer hours or take a lower-paying job. The amount of compensation available for lost earning potential varies depending on many factors, so speaking to an attorney may be useful if you are interested in pursuing damages for lost earning potential.
Property Damage Caused in the Truck Accident
Was your vehicle damaged or totaled in the truck accident? If so, you may qualify for reimbursement for this property damage. The cost of repairing or replacing your vehicle could be included in your truck accident injury settlement.
Non-Economic Damages in Your Truck Accident Case
A personal injury claim settlement for a truck accident may also include compensation for non-economic damages such as:
Your physical pain

Your emotional distress and psychological torment

Any disfigurement you suffered because of your injuries

The reduction in your quality of life caused by the accident
For a free legal consultation, call (725) 900-9000
A Personal Injury Law Firm Can Help You Fight for a Settlement After a Truck Accident Injury
Personal injury lawyers represent people who have been injured by another party's illegal or negligent actions. Truck accident injury claims are often legally complex because the case is filed against a commercial trucking company. Truck companies have many legal tools and resources they use to fight against injury claims. You'll want a lawyer on your side who can fight on your behalf and stand up to the truck company.
Negotiating an Adequate Settlement After a Truck Accident Injury
Television shows and movies have led many to believe that legal action only takes place in a courtroom. However, personal injury cases like truck accident injury cases rarely end up in a courtroom trial. In most cases, a truck accident case is resolved through a personal injury settlement between the injured party and the at-fault party— typically the truck company or insurance company.
It's important to choose a lawyer with a proven track record of successful settlements and excellent negotiation skills. Negotiating a settlement that adequately compensates you for your medical expenses, property damage, pain and suffering, and other damages takes in-depth legal knowledge.
Supporting a Truck Accident Claim With Powerful Evidence
Insurance companies, commercial truck companies, and other defendants in a personal injury case generally want to avoid the time and expense involved in a trial. Therefore, they are motivated to settle the case outside of court. However, they want to settle for as little as possible.
One of the most important responsibilities a personal injury lawyer performs in a truck accident case is gathering evidence. A personal injury lawyer may use evidence such as dash camera footage, the truck's event data recorder (black box) information, your medical records, and statements from accident reconstruction specialists to strengthen your claim.
Typically, the stronger the evidence against the at-fault party, the better your odds of recovering fair compensation.
Let a Truck Accident Injury Lawyer from Van Law Fight for You
Securing a truck accident injury settlement that properly compensates you for your past, present, and future losses isn't always easy. You can hire a personal injury attorney who will fight for you while you heal.
The personal injury lawyers at Van Law have recovered over $150 million for our clients. We offer free initial consultations and don't charge you any upfront fees. Don't wait too long to hire representation because the time before the statute of limitations may run out. Call our office today, and let one of our expert legal team help guide you through the beginning of your case.
Client Testimonials
These guys are amazing. Helped me throughout the process. Always there when I need help. Inititailly called a law firm (the one that has lots of ads on the radio), but they declined my case. Van Law Firm accepted my case without a second thought! Kudos to Daniel, my case manager, and Amanda who expedited my payment process. Highly recommended.
Milby Mags
Got in an accident at the beginning of the year and they have been awesome, especially with it being my first accident and me being like this. They have been very communicated, stayed in contact with me the whole time, giving me updates when there were any and even when there weren't and answered any question I had. I would recommend them to anyone. Everyone I have talked to there has been very friendly. I would give them a 10 out of 10.
Ethan Gullet
They made sure that my insurance company covered what I paid for them to which included the gap for my car that was totaled. My medical costs were taken care of and reduced substantially so I was able to get more on my settlement. My case manager, Will Garcia, was always helpful in assisting me and answering any questions I had. They really did an amazing job with my case. I would definitely recommend them to anyone in need of this type of legal help. Most lawyers do not help you with the recovery of the car and rental etc. They are amazing.
Teresa Cuthbertson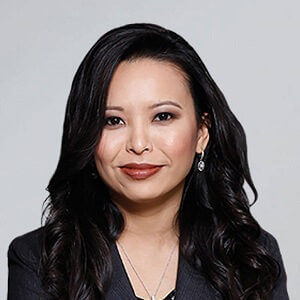 Have you been injured? We can help.
Fill out the form below, and we will get back to you very soon.