If you suffered slip and fall injuries in a Las Vegas casino, you may be able to sue the casino or another liable party for your injuries, expenses, and losses. Who you can sue (and which damages you can seek) depends greatly on the circumstances of the case.
Working with an attorney who sues casinos and other corporations regularly is the best way to ensure your insurance claim or lawsuit is handled correctly and your case moves through the process smoothly.
Read on to learn the answers to some of our most frequently asked questions (FAQs) about casino fall injuries.
What Are My Rights If I Fall in a Las Vegas Casino and Suffer Injuries?
If you fall and suffer injuries because of a property owner or occupier's negligence, you can hold them legally responsible under Nevada law. The company or its insurer will have to pay for your medical care, income losses, and other damages.
When you hire a Las Vegas slip and fall attorney, they can immediately go to work protecting your right to pursue fair compensation. This could include identifying the liable party or parties, managing all communication with those parties' insurers, and building a strong case to support a payout.
An essential step in this process is determining who is responsible for upkeep and preventing harm to guests in the area where your fall occurred. This is not always the owner of the casino, and it can be more complex than it seems.
For a free legal consultation, call (725) 900-9000
Who Is Liable for My Las Vegas Casino Slip and Fall?
The liability for your Las Vegas casino fall depends on where the wet floor or other dangerous hazard was located within the facility. Often, the casino gaming floor isn't managed by the same company that handles the other parts of the property. In general, you might sue the casino if you fell in the hotel lobby, the pool area, or the casino gaming floor.
However, an on-site restaurant, drugstore, or another shop might be managed by another entity. For example, you might have to sue Gordon Ramsay Restaurants or TGI Fridays if you fell in one of their restaurants, even if you were in a location inside a casino. The same would be true if you slipped while visiting a CVS on a Las Vegas casino property.
Depending on the circumstances, it might be possible to sue both the casino and the occupier of the space, but it can get confusing. Not knowing when and who to sue is a good reason to work with an attorney. Lawyers experienced in casino cases understand the intricacies of determining liability and can handle the work of your case while you simply focus on healing.
How Much Can I Recover in a Las Vegas Casino Slip and Fall Claim or Lawsuit?
How much your Las Vegas casino injury claim might be worth will vary considerably based on what happened and how serious your injuries are. To determine how much a victim might recover in their claim or lawsuit, personal injury attorneys document the expenses and losses their client incurred because of their fall.
A case might be worth more if the victim suffers catastrophic injuries. For example, victims who fall and hit their head might suffer traumatic brain injuries (TBIs). This is a life-altering injury, often requiring ongoing care and support.
Every case is unique, but many victims recover common economic and non-economic damages, including:
Current and future medical expenses
Current and future loss of income
Diminished earning capacity if they cannot return to their jobs
Property damage
Miscellaneous expenses with receipts
Pain and suffering damages
Emotional distress
If your loved one died from fall injuries in a Las Vegas casino, a wrongful death attorney can handle the case on behalf of your family. When pursuing compensation under Nevada's wrongful death laws, there is a specific process you must navigate. These laws limit who can sue, when they can sue, and which types of recoverable damages they can seek.
Click to contact our personal injury lawyers today
If I Suffer Injuries in a Las Vegas Casino Fall, What Should I Do First?
If you suffer injuries at a Las Vegas casino, you must focus on getting medical attention first. Once your injuries are stable, we recommend reaching out to our law firm for a free case evaluation. We can hear your story, assess your legal options, and take other steps to better understand your case.
When you hire our lawyers to manage your lawsuit, we can protect your right to seek fair compensation and handle the liable party and their insurer for you while you focus on your treatment and healing. We can handle all communication about the case from the day you sign on for representation.
We can also begin building a compelling case by identifying and preserving various types of evidence, including some that could disappear as time passes. If we do not quickly obtain official footage of the fall from surveillance cameras, for example, the liable party might not save the video.
Complete a Free Case Evaluation form now
How Long do I Have to File a Slip and Fall Lawsuit in Las Vegas?
Per NRS § 11.190(4)(e), Nevada state law gives you two years to file a personal injury lawsuit. If we miss this deadline, it could jeopardize your ability to recover fair compensation in the case, but there may be exceptions. We need to know and understand the deadlines before determining the period we have to act, so time is of the essence.
Discuss Your Case With Our Slip and Fall Attorneys in Las Vegas Today for Free
Van Law is proud to represent injury victims in Las Vegas. Our slip and fall injury team provides free consultations so you can get answers to your questions and learn more about your legal options. Call us today! We can discuss your rights and determine your next steps.
Contact us now to get started with your free initial consultation.
Client Testimonials
These guys are amazing. Helped me throughout the process. Always there when I need help. Inititailly called a law firm (the one that has lots of ads on the radio), but they declined my case. Van Law Firm accepted my case without a second thought! Kudos to Daniel, my case manager, and Amanda who expedited my payment process. Highly recommended.
Milby Mags
Got in an accident at the beginning of the year and they have been awesome, especially with it being my first accident and me being like this. They have been very communicated, stayed in contact with me the whole time, giving me updates when there were any and even when there weren't and answered any question I had. I would recommend them to anyone. Everyone I have talked to there has been very friendly. I would give them a 10 out of 10.
Ethan Gullet
They made sure that my insurance company covered what I paid for them to which included the gap for my car that was totaled. My medical costs were taken care of and reduced substantially so I was able to get more on my settlement. My case manager, Will Garcia, was always helpful in assisting me and answering any questions I had. They really did an amazing job with my case. I would definitely recommend them to anyone in need of this type of legal help. Most lawyers do not help you with the recovery of the car and rental etc. They are amazing.
Teresa Cuthbertson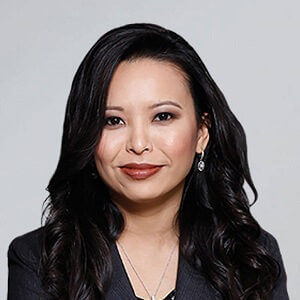 Have you been injured? We can help.
Fill out the form below, and we will get back to you very soon.