The types of compensation you can recover for a slip-and-fall injury fall into two categories: economic and non-economic. These categories encompass the monetary losses you incur and your intangible losses. 
However, how much you could recover depends heavily on the losses you experienced. A slip and fall lawyer can help you identify your recoverable damages. They will help you determine what you have lost and how best you can be compensated. 
Recoverable Compensation in a Slip and Fall Case
The money available in your slip-and-fall case will depend on the expenses and losses you experienced. Other factors that play a role include the severity of your injuries, how much time you missed at work, your previous income, and whether you have lasting effects from the fall. 
While each case is different, the types of damages available include the following: 
Pain and suffering and other noneconomic damages

Medical expenses, current and future

Lost income for missed work

Diminished earning capacity if you have permanent injuries

Accident-related expenses with receipts
You will need documentation of your damages to demand fair compensation from the insurance carrier or recover appropriate financial damages at trial. This documentation could include the following: 
Medical bills

Expert testimony 

Pay stubs

Tax records

Receipts

Medical records
Wrongful Death Damages After a Fatal Fall
While fall accidents often cause relatively minor injuries, sometimes, a victim suffers severe harm. Unfortunately, some victims suffer catastrophic or even fatal injuries. When this occurs, their family members could recover damages through a wrongful death action. 
Each state has rules about who can file these legal cases and the damages available. Therefore, you should speak with a wrongful death lawyer near you to learn the specific laws in your state. 
For a free legal consultation, call (725) 900-9000
How Can a Premises Liability Attorney Help You Recover Compensation for a Fall Injury?
If you want to recover fair compensation for your injury, you must either develop a strong case yourself or work with an attorney to handle this process. Most people do not have the time, experience, knowledge, or resources to build a compelling case. 
However, having a personal injury law firm by your side brings many benefits. When a slip-and-fall attorney accepts your case, they will do the following:
Protect your rights

Ensure you meet all applicable deadlines

Manage all communication about your case

Provide regular case updates

Answer your questions and address your unique concerns

Investigate what happened and build a convincing case against the liable party

Document your recoverable damages

Demand fair compensation from the insurance carrier

Sue the liable party if necessary

Represent your best interests during this process
Slip and fall accident lawyers generally represent clients based on contingency. You will not pay a lawyer anything upfront to have them start working on your case. Instead, their fees come from the money they recover. However, they don't get paid if you don't win your case.
Who Is Liable for My Slip and Fall Injury?
Generally, property owners are responsible for injuries that occur because of hazards on their premises. Most states have premises liability laws establishing a duty of care for property owners. They must keep their property free from risks that pose an unnecessary danger to guests. 
When they fail to do so and an individual is hurt, the property owner may be legally responsible for the victim's losses. However, exceptions exist, including when another party leases the property and takes over maintenance and upkeep. In these cases, the lessee may be legally responsible. 
An attorney will collect evidence to build a solid case to hold the property owner or occupier responsible for a fall. They will determine negligence by proving:
Who has legal responsibility for the property

The liable party knew (or should have known) about the hazard

The hazard that caused your slip and fall

You suffered economic and noneconomic losses
Click to contact our personal injury lawyers today
What Are the Most Common Causes of Compensable Slip and Fall Injuries?
Hazards are a fact of life. Many people encounter and successfully navigate preventable hazards every day. However, that does not make these hazards any less dangerous. When they cause a fall, severe injuries are possible. 
Some common fall hazards include: 
Potholes, broken sidewalks, and uneven paving

Poor lighting in parking lots, garages, stairwells, and other areas

Tracked water or snow on slick floors without mats

Spills or leaks on slick flooring

Cleaning residue on tile

Torn carpeting or rolled rugs

Broken tiles or uneven flooring

Hazardous transitions in flooring, including unmasked step-ups

Items in the aisle or other trip hazards

Uneven stairs

Broken or missing handrails
Fall accident lawyers understand how to document these hazards and many others. They help clients build a strong case to show liability and recover fair compensation. Act quickly, though. Evidence doesn't always last in these cases.
Complete a Free Case Evaluation form now
Discuss Your Options With a Slip and Fall Lawyer Near You
At Van Law, our attorneys represent slip-and-fall victims injured in Las Vegas and Washington State. We offer free initial consultations for those who suffered fall injuries in a slip, trip, or fall from an elevated height. In addition, we understand how a fall injury can affect all aspects of your life. 
Contact us today to learn how our attorneys could help you pursue fair compensation based on your fall injuries and case facts. Let us seek fair compensation on your behalf and earn you the compensation you deserve.
Client Testimonials
These guys are amazing. Helped me throughout the process. Always there when I need help. Inititailly called a law firm (the one that has lots of ads on the radio), but they declined my case. Van Law Firm accepted my case without a second thought! Kudos to Daniel, my case manager, and Amanda who expedited my payment process. Highly recommended.
Milby Mags
Got in an accident at the beginning of the year and they have been awesome, especially with it being my first accident and me being like this. They have been very communicated, stayed in contact with me the whole time, giving me updates when there were any and even when there weren't and answered any question I had. I would recommend them to anyone. Everyone I have talked to there has been very friendly. I would give them a 10 out of 10.
Ethan Gullet
They made sure that my insurance company covered what I paid for them to which included the gap for my car that was totaled. My medical costs were taken care of and reduced substantially so I was able to get more on my settlement. My case manager, Will Garcia, was always helpful in assisting me and answering any questions I had. They really did an amazing job with my case. I would definitely recommend them to anyone in need of this type of legal help. Most lawyers do not help you with the recovery of the car and rental etc. They are amazing.
Teresa Cuthbertson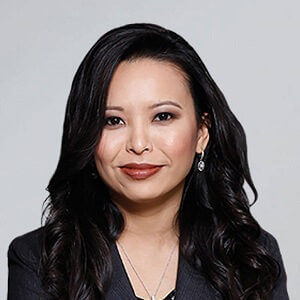 Have you been injured? We can help.
Fill out the form below, and we will get back to you very soon.