If you or a loved one has developed an illness such as cancer or birth defects due to contaminated water, you may be eligible to file a contaminated water lawsuit. Our experienced personal injury lawyers will fight to get you the compensation you deserve.
The Safe Drinking Water Act (SDWA) and Regulation
The Safe Drinking Water Act (SDWA) was established in 1974 to protect the quality of drinking water in the United States. The Act sets standards for drinking water to protect against contaminants. The Environmental Protection Agency (EPA) regulates and enforces these standards.
For a free legal consultation, call (725) 900-9000
Contaminants
Contaminants can be naturally occurring microorganisms, bacteria, or viruses such as E. coli, Legionella, norovirus or hepatitis. Water may also be contaminated by corrosion of old pipes in the water system, chemicals that are illegally dumped, or substances that leak into drinking water from storage tanks or manufacturing processes.
Signs of Contaminated Water
If you suspect that your water is contaminated, you can send a sample to a laboratory to have it tested. You should look for the following warning signs, which may indicate that there is contamination.
Water is cloudy
Water contains sediment
Water smells strange like sulfur or chlorine
Water has an unusual color such as brown or orange
Water tastes off, such as metallic
Water has an oily film
Click to contact our personal injury lawyers today
Litigation
If you have an illness that you believe is caused by contaminated water, speak to an attorney who can assist you in evaluating your possible claim. An attorney can assess your situation and work to get a fair settlement.
Factors involved in evaluating a claim include:
Type of illness
Date diagnosed
Length of exposure to contamination
Toxin levels in the water
Determining liability for contamination
Complete a Free Case Evaluation form now
What Diseases Can You Get From Water Contamination?
There are numerous health risks that are associated with being exposed to contaminated water. Depending on the contaminants, diseases may include:
Diarrhea
Cholera
Dysentery
Hepatitis A
Polio
Typhoid
Lead poisoning
Kidney and liver damage
Various forms of cancer
Camp Lejeune
Between 1953 and 1987, Marines and their families, as well as civilian workers, were stationed at this training camp in Jacksonville, North Carolina. The residents and workers were exposed to water contaminated by toxic chemicals which leaked out of storage tanks and into the water system.
Due to the exposure, many of these individuals have developed:
Cancers
Leukemia
Lymphoma
Anemia
Birth defects
Currently, lawsuits may be filed for individuals or the legal representatives of individuals who were exposed to contaminated water at Camp Lejeune for at least 30 days between August 1, 1953, and December 31, 1987, and developed cancer or another qualifying illness. The deadline for filing a Camp Lejeune lawsuit is March 3, 2024.
Filing a Lawsuit
If you or a loved one has suffered a serious illness that you believe is related to contaminated water at Camp Lejeune or anywhere else, you should consult an experienced water contamination attorney. Call the Van Law Firm or contact us online for a free consultation regarding your contaminated water claim.
Client Testimonials
These guys are amazing. Helped me throughout the process. Always there when I need help. Inititailly called a law firm (the one that has lots of ads on the radio), but they declined my case. Van Law Firm accepted my case without a second thought! Kudos to Daniel, my case manager, and Amanda who expedited my payment process. Highly recommended.
Milby Mags
Got in an accident at the beginning of the year and they have been awesome, especially with it being my first accident and me being like this. They have been very communicated, stayed in contact with me the whole time, giving me updates when there were any and even when there weren't and answered any question I had. I would recommend them to anyone. Everyone I have talked to there has been very friendly. I would give them a 10 out of 10.
Ethan Gullet
They made sure that my insurance company covered what I paid for them to which included the gap for my car that was totaled. My medical costs were taken care of and reduced substantially so I was able to get more on my settlement. My case manager, Will Garcia, was always helpful in assisting me and answering any questions I had. They really did an amazing job with my case. I would definitely recommend them to anyone in need of this type of legal help. Most lawyers do not help you with the recovery of the car and rental etc. They are amazing.
Teresa Cuthbertson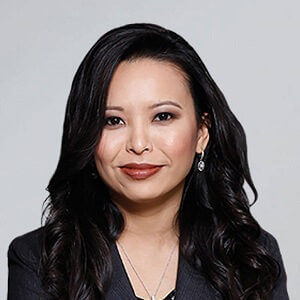 Have you been injured? We can help.
Fill out the form below, and we will get back to you very soon.