Many medical devices, including knee implants, have flaws or defects that can cause them to fail. When this happens, you can suffer damage to your knee, experience pain, and require medical treatment. Enough failures can trigger a recall. That's why it's critical to understand what a knee implant device is, how to know if there is a recall on it, and what to do if you are suffering injury or forced to have corrective surgery on your knee.
If you were hurt because of a defective knee implant device, a product liability lawyer from Van Law may be able to help.
What Is a Knee Implant Device?
When the joints of the knee wear down or suffer damage, there are many types of implant devices available to partly or fully replace them. In essence, implants provide a patient with an artificial knee. Knee implants are made out of metal, although there are coated implants available for those who are allergic to the metals.
Surgery is necessary to replace the knee with an implant device, and it typically takes several weeks to recover as the patient regains strength in the leg and learns how to move with the implant.
Unfortunately, knee implants can and do fail.
For a free legal consultation, call (725) 900-9000
How Can a Knee Implant Device Fail?
Knee implants often fail because of general wear and tear that causes the implant to loosen over time. Other causes of knee implant failure include leg fractures, stiffness, infection, and instability. Misalignment of the knee implant can also fail. It's possible your surgeon made an error during the procedure. It's also possible your knee implant has a defect or flaw due to the design, manufacturing, or packaging.
Symptoms of a failing knee implant include swelling, pain, stiffness, restriction of motion, infection, bone fractures, and heat around the joint.
Is There a Recall on Your Knee Implant Device?
If not enough patients are reporting the same issue with their implants, there may not be a recall on your device yet. But you can easily find out if there is a recall on your knee implant by doing the following:
Visit the FDA recall database

: The

FDA recall database

allows you to search for a recall on your device. You can find the model number, implant type, manufacturer, and the posting date of the recall.

Speak with your doctor or surgeon

: Your orthopedic surgeon may receive notification of a defect in your knee implant and a recall notice. That means asking could also help you find out if there's a recall on your device.

Visit the manufacturer's recall database

: The manufacturer of your knee implant device is likely to have a database on their website that lists recalls. An example of this would be

Exactech

, which has a recall on their OPTETRAK® and TRULIANT® knee implants.

Keep an eye on your mail

: You may even receive a letter in the mail notifying you of a recall on your knee implant device.
Just because your device isn't under recall, it doesn't necessarily mean it won't be. It takes time and enough complaints for a manufacturer to issue a recall. If you experience any problems with your knee implant, see your doctor or surgeon.
Click to contact our personal injury lawyers today
What Do You Do if Your Knee Implant Is Recalled?
After finding out that your knee implant is under recall, you should contact your doctor or surgeon as soon as possible to learn more details. Your medical provider could recommend certain treatments depending on your health condition and if you have any symptoms. We recommend following the instructions of your doctor or surgeon even if they recommend surgery to repair or replace your knee implant.
Seeing your doctor allows them to document the defect in your implant as well as any treatments you undergo, which will go into your medical records and medical bills. You can use both as evidence if you choose to file a lawsuit for damages.
Complete a Free Case Evaluation form now
Can You File a Lawsuit For a Knee Implant Recall?
If you suffer damages because of a defect in your knee implant device, you may be able to file a product liability lawsuit to recover compensation from the liable party. You can also file a lawsuit if your surgeon made a mistake during surgery resulting in the failure of your device.
Our law firm will investigate to determine liability in your case. We will also calculate the value of the damages that apply to you. You could recover compensation for your medical bills, lost income, and pain and suffering.
In addition, we will negotiate a settlement with the liable party and their insurer on your behalf and file a lawsuit if necessary to secure a fair compensation package for you. A defect in your knee implant is not your fault, and you have options. Consulting with a lawyer can help you determine if you have a case. It also allows us to build a case so you can file a lawsuit before the statute of limitations expires.
Learn More About Knee Implant Recalls Today
Finding out if your knee implant is under recall is one of the first steps to take if you suffer damages because of implant failure. A defect could very well be why you are experiencing pain.
A product liability attorney from Van Law may be able to help you recover compensation and allow you to focus on recovery. We work on a contingency fee basis which means you don't have to pay us unless secure a settlement or verdict. All of our consultations are free, so don't wait to call us. Feel free to review testimonials from our clients to learn more about what we can do for you.
An attorney from our firm is ready to talk to you about your case. To schedule a free consultation or to learn more about knee implant recalls and how to find out if there's a recall on your device, please contact us today.
Client Testimonials
These guys are amazing. Helped me throughout the process. Always there when I need help. Inititailly called a law firm (the one that has lots of ads on the radio), but they declined my case. Van Law Firm accepted my case without a second thought! Kudos to Daniel, my case manager, and Amanda who expedited my payment process. Highly recommended.
Milby Mags
Got in an accident at the beginning of the year and they have been awesome, especially with it being my first accident and me being like this. They have been very communicated, stayed in contact with me the whole time, giving me updates when there were any and even when there weren't and answered any question I had. I would recommend them to anyone. Everyone I have talked to there has been very friendly. I would give them a 10 out of 10.
Ethan Gullet
They made sure that my insurance company covered what I paid for them to which included the gap for my car that was totaled. My medical costs were taken care of and reduced substantially so I was able to get more on my settlement. My case manager, Will Garcia, was always helpful in assisting me and answering any questions I had. They really did an amazing job with my case. I would definitely recommend them to anyone in need of this type of legal help. Most lawyers do not help you with the recovery of the car and rental etc. They are amazing.
Teresa Cuthbertson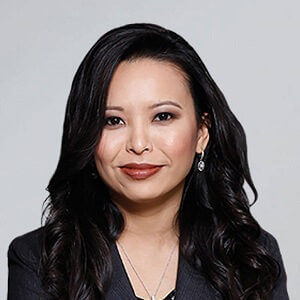 Have you been injured? We can help.
Fill out the form below, and we will get back to you very soon.