Your rights as a passenger in a truck accident are (among other things):
The right to consult a

truck accident lawyer

for advice and representation

The right to sue the responsible party or parties for fair compensation

The right to file a suit based on a personal injury and/or wrongful death

The right to be treated fairly by the responsible party's insurance company
How Can a Truck Accident Attorney Protect My Rights?
After receiving medical treatment for your injuries, the first thing you should do following your collision is to consult a law firm with experience handling truck accident cases. Lawyers can help protect your rights by:
Making sure you fully understand your rights as a passenger in a truck accident

Informing you of any deadlines that apply to you, including your state's statute of limitations

Helping you decide which legal strategy might be best to use in your case

Providing advice and updates throughout your case so you can make informed decisions

Offering a neutral, professional perspective that gives you fresh insight into a situation that is very emotional and personal for you
If anyone tries to tell you that you don't need a lawyer to settle your case, they probably have a vested interest in minimizing your payout. It is often best to consult with a lawyer before deciding whether or not to pursue legal action.
For a free legal consultation, call (725) 900-9000
Which Damages Can I Pursue as a Passenger in a Truck Accident?
Anyone who has been injured in a negligence-related motor vehicle accident deserves the chance to seek financial compensation from the liable party's insurance company. This right applies to passengers, drivers, pedestrians, bicyclists, and motorcyclists.
Your lawyer can help you seek economic and non-economic damages, including:
Physical pain and suffering

Emotional distress

Reduced quality of life

Loss of consortium

Temporary disabilities

Permanent disabilities

Disfigurement

Medical costs, including related travel expenses

Property damage

The cost of hiring people to help you (e.g., a housekeeper)

Loss of wages and job benefits

Loss of earning capacity

Loss of your job or future job opportunities
Truck accident attorneys can manage personal injury lawsuits with minimal effort from their clients. These clients are typically people like you: accident survivors who have been through a traumatic event, who need time to heal, and who have other things on their minds besides legal matters.
What Can A Lawyer Do for My Truck Accident Case?
If you decide to seek compensation for your accident injuries, your attorney can make sure your case runs as smoothly as possible by:
Communicating with all involved parties via phone, text, fax, email, in-person meetings, and/or virtual meetings

Collecting evidence for your case file, including witness statements, medical records, video of the crash scene, trucking logs, and official police reports

Analyzing the evidence to determine your case's worth and the identity of the liable party or parties

Pursuing maximum compensation, which may take the form of a pretrial settlement or a jury award
While you have the right to seek damages after a truck accident, you don't have to conduct your case all by yourself. Your right to retain a law firm means that you can put your lawsuit in their hands while you put your life back together.
Click to contact our personal injury lawyers today
Personal Injury Versus Wrongful Death in Truck Accidents
As a passenger, you may pursue compensation for your own injuries as well as any injuries sustained by a loved one who did not survive the crash. This latter case is referred to as a wrongful death lawsuit.
The rules for filing a wrongful death case may differ from those of personal injury cases, depending on where you live. A wrongful death attorney in your state can help you to better understand your rights during this difficult time and pursue compensation on your family's behalf.
Complete a Free Case Evaluation form now
How Insurers React to Truck Accident Claims and Lawsuits
The liable party's insurance coverage pays any compensation you may receive based on their client's negligent behavior. For this reason, some insurance companies may try to claim that their client's behavior wasn't so bad, or that your injuries are milder than you say they are.
The main reason insurance agents try such tactics is that they know more about insurance law than the average accident survivor.
If you hire a truck accident lawyer to handle your case, they can:
Speak to the insurance company on your behalf, including negotiating a settlement that meets your present and future needs

Help you decide what to say if you must speak to the insurance adjuster

Explain any actions the insurer may take to try to undermine your rights, such as asking for a recorded statement or offering a fast settlement

Follow up with the insurer if they are taking too long to respond to your requests or communications

Make it difficult or impossible for the insurer to dispute your claim by finding enough evidence to prove both the at-fault party's liability and the severity of your injuries
According to the Federal Motor Carrier Safety Administration (FMCSA), there were 108,000 accidents involving large trucks or buses in the United States in 2020. Almost five thousand of these resulted in at least one fatality.
As a passenger in such an accident, you may have suffered just as much as any other party, if not more. The insurer should pay you what you deserve, and a truck accident attorney can fight to make sure that they do so.
We Fight for the Rights of Injured Truck Passengers
Contact Van Law today so we can evaluate your case in a free initial consultation. We can inform you of your rights as a passenger in a truck accident and help you take full advantage of them. When you hire one of our attorneys, we will file and fight your case on your behalf while you focus on recovering from your injuries.
At Van Law, we offer compassionate legal care and are dedicated to the success of our clients. Reach out today, but don't wait. Your time to file is running out!
Client Testimonials
These guys are amazing. Helped me throughout the process. Always there when I need help. Inititailly called a law firm (the one that has lots of ads on the radio), but they declined my case. Van Law Firm accepted my case without a second thought! Kudos to Daniel, my case manager, and Amanda who expedited my payment process. Highly recommended.
Milby Mags
Got in an accident at the beginning of the year and they have been awesome, especially with it being my first accident and me being like this. They have been very communicated, stayed in contact with me the whole time, giving me updates when there were any and even when there weren't and answered any question I had. I would recommend them to anyone. Everyone I have talked to there has been very friendly. I would give them a 10 out of 10.
Ethan Gullet
They made sure that my insurance company covered what I paid for them to which included the gap for my car that was totaled. My medical costs were taken care of and reduced substantially so I was able to get more on my settlement. My case manager, Will Garcia, was always helpful in assisting me and answering any questions I had. They really did an amazing job with my case. I would definitely recommend them to anyone in need of this type of legal help. Most lawyers do not help you with the recovery of the car and rental etc. They are amazing.
Teresa Cuthbertson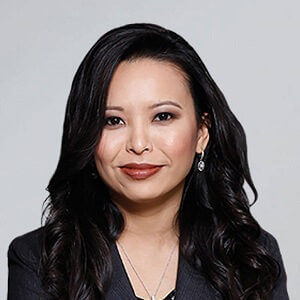 Have you been injured? We can help.
Fill out the form below, and we will get back to you very soon.