The Nevada statute of limitations for motorcycle accident cases is typically two years. This means that if you want to file a personal injury lawsuit or wrongful death lawsuit against the party who caused the motorcycle accident, you must do so within two years of the accident. Various factors can affect the statute of limitations in personal injury cases, but it's important to be aware of this crucial deadline.
If you don't file your case before the statute of limitations expires, you may be ineligible for compensation. A Nevada motorcycle accident attorney can ensure you're aware of the filing deadline that applies to your case.
Understanding the Statute of Limitations in Nevada for Motorcycle Crash Cases
Most legal actions have a statute of limitations. The statute of limitations places a time constraint on when a person can file a lawsuit. Per NRS § 11.190(4)(e), you generally must file a personal injury lawsuit within two years of the injury.
Nevada Statute of Limitations for Wrongful Death Claims
A wrongful death is a death caused by another party's reckless or illegal behavior. Fatal motorcycle accidents can be caused by inattentive drivers, vehicle defects, reckless driving, and many other factors.
If your loved one died in a fatal motorcycle accident, you can take legal action in the form of a wrongful death claim. The statute of limitations for wrongful death claims is also two years in Nevada. This means that you have two years to file a wrongful death lawsuit and seek justice and compensation for your loved one's tragic death.
When Can You Sue After a Motorcycle Crash?
The two-year period in which a person can sue for a personal injury begins either on the date of injury or on the date when the plaintiff reasonably should have known about the injury. In the context of a motorcycle accident injury case, the statute of limitations period typically begins on the day of the accident.
The Nevada Statute of Limitations Can Vary in Certain Circumstances
Certain circumstances can change the two-year statute of limitations in Nevada.
If the motorcycle accident victim is under 18 years of age, they do not have the ability to file a lawsuit. The statute of limitations "clock" is paused until the child reaches adulthood. This means that if a minor is injured in a motorcycle accident and wants to file a personal injury claim, they typically have until age 20 to file the claim.
How Personal Injury Cases Typically Work in Nevada
Personal injury cases often begin with a claim against the liable party's insurance company. In many motorcycle accident cases, the liable party is a negligent driver. For example, you may have been struck by a motorist who was texting and driving or intoxicated by drugs. In a situation like this, Nevada law gives you the right to file a claim against the driver's insurance company.
It's possible to file a personal injury claim directly against the at-fault party, but most individuals don't have the financial means to pay a large settlement. Consequently, most personal injury claims are filed through an insurance company.
For a free legal consultation, call (725) 900-9000
Seeking Compensation After a Motorcycle Accident in Nevada
The main goal of a personal injury claim in a motorcycle accident case is to recover financial compensation for the losses you suffered. The amount of compensation you could recover for your motorcycle accident injuries depends on the severity of the crash and your injuries. You must file your case on time if you hope to recover fair compensation.
Personal injury claims often result in compensation for medical costs related to:
Emergency room treatment and hospitalization

Surgical procedures

Prescription medication

Doctor's appointments

Consultations with medical specialists such as orthopedic surgeons or neurologists

Rehabilitative care such as physical therapy or occupational therapy

Wheelchairs, prosthetics, assistive devices, and other medical equipment

Nursing home care or in-home health care
You could also recover compensation for motorcycle repair bills and other property damage, lost income and lost earning capacity, pain and suffering, mental anguish, and more.
Compensation Available in a Motorcycle Accident Wrongful Death Claim
A wrongful death motorcycle accident claim can serve as a means of gaining financial relief and holding the at-fault party responsible for your loved one's passing.
There is no set amount of compensation available in a Nevada wrongful death case. The amount of compensation you could potentially recover in a wrongful death action depends on many different factors, including:
The amount of medical care your loved one received between the accident and their death

The cost of your loved one's funeral and burial

The financial impact the untimely death had on you and your family
The non-economic damages you and your other family members suffered, such as the surviving family members' emotional distress

The loss of the deceased person's companionship, affection, care, and comfort

The deceased person's conscious pain and suffering
Contact Our Nevada Motorcycle Accident Team for Help Meeting Nevada's Statute of Limitations
If you were injured in a motorcycle accident or your loved one died in a fatal motorcycle crash, a Nevada motorcycle accident lawyer from Van Law can help you take legal action. You may qualify for compensation for your medical bills, lost income, pain and suffering, property damage, and more.
Our lawyers understand the complexities of motorcycle accident cases and know how to fight for the fair settlement you deserve. With over 500 5-star reviews and a proven track record of successful personal injury outcomes, we can help you build your case. Let a Nevada motorcycle accident lawyer handle your legal claim so you can focus on healing.
We take motorcycle accident cases on a contingency-fee basis. You only pay legal fees if we secure a monetary settlement or verdict for you. Call us today for your free initial consultation for legal advice and to learn more about how our personal injury attorneys can help you.
Client Testimonials
These guys are amazing. Helped me throughout the process. Always there when I need help. Inititailly called a law firm (the one that has lots of ads on the radio), but they declined my case. Van Law Firm accepted my case without a second thought! Kudos to Daniel, my case manager, and Amanda who expedited my payment process. Highly recommended.
Milby Mags
Got in an accident at the beginning of the year and they have been awesome, especially with it being my first accident and me being like this. They have been very communicated, stayed in contact with me the whole time, giving me updates when there were any and even when there weren't and answered any question I had. I would recommend them to anyone. Everyone I have talked to there has been very friendly. I would give them a 10 out of 10.
Ethan Gullet
They made sure that my insurance company covered what I paid for them to which included the gap for my car that was totaled. My medical costs were taken care of and reduced substantially so I was able to get more on my settlement. My case manager, Will Garcia, was always helpful in assisting me and answering any questions I had. They really did an amazing job with my case. I would definitely recommend them to anyone in need of this type of legal help. Most lawyers do not help you with the recovery of the car and rental etc. They are amazing.
Teresa Cuthbertson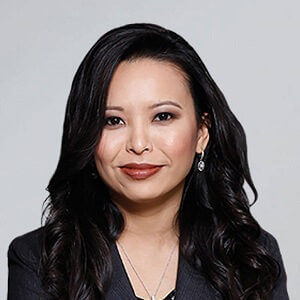 Have you been injured? We can help.
Fill out the form below, and we will get back to you very soon.