Exposure to water contamination could cause infertility. Medical doctors have shown a connection between dangerous contaminants in water sources and decreased fertility levels in both men and women.
A wide range of chemicals can impact your chance to have children as they build up in your body. If you believe you were unjustly exposed to contaminants, leading to reproductive health issues, you can reach out to a water contamination lawyer for help.
They can discuss the effects of water contamination when you call or complete an online contact form.
Contaminated Water's Effect on Reproductive Health
Integrative Medicine: A Clinician's Journal shares that environmental toxins found in water could cause infertility. Women exposed to chemicals in their drinking water often experience higher rates of spontaneous abortion, for example.
Chlorine in drinking water increases the risk of stillbirth. Additionally, women who drink high levels of chlorinated water may give birth to baby with a lower birth weight or a smaller circumference to their heads.
Other chemicals found in drinking water may also lead to fertility issues.
For a free legal consultation, call (725) 900-9000
Water Contamination at Camp Lejeune
If you suffer from infertility due to water contamination, you deserve compensation. You may have the chance to seek damages to cover the impacts on your health. Another party is liable for this health issue, and you shouldn't have to bear the financial burden of it. You may have been exposed to water contamination at Camp Lejeune, and a lawyer can help prove the connection between your infertility and the water contamination there.
Women who lived or worked at Camp Lejeune between 1953 and 1987 and experienced infertility may have a legal claim for financial compensation. The U.S. Department of Veterans Affairs recognizes female infertility as a known result of exposure to the chemicals in the water.
Specifically, women exposed to tetrachloroethylene (PCE), one of the chemicals found in the water at Camp Lejeune, often experience spontaneous abortion and infertility.
How Do Scientists Know Water Contamination Causes Infertility?
Scientists and medical professionals have performed multiple tests to demonstrate the connection between water contamination and infertility. In addition to showing that water contamination by chemicals like PCE can cause lower fertility, studies have shown the positive effects of removing contaminants.
The Environmental Health journal, for example, tracked fertility rates before and after the city of Oakdale in Minnesota removed Per- and Polyfluorinated Substances (PFAS) from the tap water.
After the removal of the chemicals, fertility rates shot up dramatically in the city. Additionally, the rate of low-weight births and premature births decreased. These studies, and many more, show that exposure to water contamination can cause infertility.
Click to contact our personal injury lawyers today
What Compensation Can You Receive if Water Contamination Caused Infertility?
If you were exposed to dangerous chemicals that caused infertility, you may have a case. Know that sometimes it can prove challenging to track the losses associated with an inability to have children.
However, you could secure funds to cover the treatments you received to address the infertility. For example, you may have sought infertility testing, like:
Laparoscopy
Ovarian reserve testing or ovulation testing
Hysterosalpingography
Genetic testing
These tests can become expensive. Treatments for infertility, such as hysteroscopic surgery or the use of medications, can also leave you with significant bills. Furthermore, you may experience mental anguish and suffering as a result of the infertility. So, you could receive non-economic damages, too.
Complete a Free Case Evaluation form now
How Much Compensation Can You Get for Infertility Caused by Water Contamination?
The amount of funds you may receive depends on your case. For example, your medical bills will play a large role in determining how much compensation you're entitled to. Your non-economic damages, too, like pain and suffering, will also be valued and part of your compensation package.
Water contamination lawyers can review your situation to help you understand your potential compensation amount. A law firm can also review other medical conditions potentially caused by contaminated water, to ensure you seek full damages for your losses.
How Do You Seek Damages for Infertility Caused by Water Contamination?
If you experienced infertility because of water contamination, you could file a lawsuit against the organization or company responsible for the contaminants. You may also have a chance to join a larger case in some situations.
A water contamination lawyer can help you identify the party that caused the contamination and review your options to secure coverage for your losses. Your lawyer can also help you focus on the timeframe to file your claim and/or lawsuit.
Speak to Us About Your Water Contamination and Infertility Case Today
Unfortunately, water contaminants can make it harder for you to start a family. We are very sorry if you're struggling through this, as building a family is a dream for many. There is help available for these cases, though. Our team at Van Law can help you review your legal options and fight for you during this difficult time. We will do everything we can to achieve the best possible outcome for you.
Find out more by calling us or completing our online contact form.
Client Testimonials
These guys are amazing. Helped me throughout the process. Always there when I need help. Inititailly called a law firm (the one that has lots of ads on the radio), but they declined my case. Van Law Firm accepted my case without a second thought! Kudos to Daniel, my case manager, and Amanda who expedited my payment process. Highly recommended.
Milby Mags
Got in an accident at the beginning of the year and they have been awesome, especially with it being my first accident and me being like this. They have been very communicated, stayed in contact with me the whole time, giving me updates when there were any and even when there weren't and answered any question I had. I would recommend them to anyone. Everyone I have talked to there has been very friendly. I would give them a 10 out of 10.
Ethan Gullet
They made sure that my insurance company covered what I paid for them to which included the gap for my car that was totaled. My medical costs were taken care of and reduced substantially so I was able to get more on my settlement. My case manager, Will Garcia, was always helpful in assisting me and answering any questions I had. They really did an amazing job with my case. I would definitely recommend them to anyone in need of this type of legal help. Most lawyers do not help you with the recovery of the car and rental etc. They are amazing.
Teresa Cuthbertson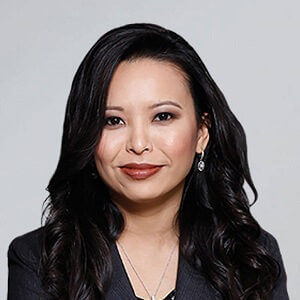 Have you been injured? We can help.
Fill out the form below, and we will get back to you very soon.