If you have been injured in a slip-and-fall incident, you may wonder about your options to receive compensation. One way to receive a settlement is to file a legal suit against the responsible party. For instance, you can sue a Las Vegas hotel for a slip and fall if you can prove that the accident was the hotel's fault. In that situation, you would have to show that, for example, the hotel didn't take reasonable measures to ensure your safety.
Finding evidence of liability can be difficult and time-consuming, but a Las Vegas slip and fall lawyer can help. They can investigate the accident and determine the liable party, whether that turns out to be the hotel or someone else.
Where did Your Slip and Fall Accident Happen?
Las Vegas hotels can be very large places comprised of many different elements, including:
Hotel rooms

Swimming pools

Shops

Restaurants

Public spaces, like the lobby

Outdoor spaces, like the parking lot or hotel grounds

Hallways, stairways, elevators, and escalators

Casinos

Theaters
Where your accident occurred could make a difference in how your attorney handles your case. For example:
Slip and Fall Accidents on Hotel Property
Say you fell in an area owned and operated exclusively by the hotel. This could be a hotel stairwell, the lobby, or a hotel-owned pool.
In this situation, the hotel owner is the most likely liable party. They have sole responsibility and a duty of care for keeping the premises safe and swiftly addressing potential hazards, including:
Slick spots or wet floors caused by spilled water or other liquids 

Uneven or dangerous walkways, including missing railings 

Improper wiring or uneven flooring

Loose objects left in walkways 

Malfunctioning equipment, including escalators or elevators
If the property owner fails to fix these dangers—or keep guests safe by warning them to be careful while these dangers are being addressed (for example, with a wet floor sign)—you can potentially sue the hotel for negligence.
Slip and Fall Accidents on Property Leased to Others
Now suppose that your accident occurred in a hotel area operated by another business, like a restaurant, casino, or shopping center.
These kinds of cases may be more complicated than those taking place within the main hotel properties. The lessee is responsible for any unsafe conditions in the space they occupy, meaning they have agreed to address potential hazards and avoid foreseeable injuries. In other words:
The hotel may no longer bear responsibility for what happens on that part of the property

You may not be able to sue the hotel for a slip and fall in these areas

You could instead focus your lawsuit on whoever owns the business where your accident occurred
You may want help from a hotel premises liability attorney to determine when to sue the hotel versus a third-party business operating on hotel property.
Slip and Fall Accidents Caused by Faulty Equipment
In many areas of the hotel, you may find equipment built and maintained by a third-party manufacturer. This could include elevators, refrigerators, or slot machines.
Businesses may buy these items in good faith, believing they are safe for customers to use. If the manufacturer hides a flaw that subsequently causes an injury, you could sue that manufacturer for negligence.
For a free legal consultation, call (725) 900-9000
How do You Sue a Las Vegas Hotel for a Slip and Fall?
You may start a lawsuit up to two years after your injury date, according to NRS § 11.190(4)(e). Before this deadline passes, it's a good idea to consult a law firm with experience filing slip-and-fall cases against Las Vegas hotels and casinos.
Premises liability lawyers can help by:
Answering any questions

you may have about your rights as a plaintiff and what you must do to file a valid legal action

Collecting evidence, like surveillance footage, to determine who is liable for your accident

Collecting evidence to prove how much money the liable party should pay you for the accident

Determining whether the at-fault party is open to negotiating a fair settlement or whether your case should go to court

Fighting hard for your maximum compensation
While you can sue a Las Vegas hotel for a slip and fall without a lawyer's assistance, this isn't necessarily the wisest move. The hotel's legal team has undoubtedly dealt with personal injury lawsuits before and will do whatever they can to undermine yours. A law firm can protect you from both the hotel and their insurer.
What If the Hotel Is Not Liable?
Under Nevada law, anyone who invites someone onto their property has a legal responsibility to keep their premises as safe as possible. They are not, however, necessarily responsible for the behavior of the people who visit their premises.
NRS § 651.015 states that you can only sue a hotel for a visitor's behavior if the hotel should've recognized and acted on the danger that the visitor posed. 
For example:
If someone exhibits disruptive behavior and the hotel immediately has security guards remove them from the premises, the hotel is not liable for any damage the disruptive person may do.

If someone exhibits rowdy and reckless behavior for multiple nights straight, and hotel security does little to stop them, the hotel could be liable if the reckless person causes an injury.

If a hotel guest makes a credible threat against you and you report it to the hotel, then the hotel must take action to protect you. If they ignore your report and you are subsequently injured, the hotel may be liable.
If the hotel isn't liable for a visitor's actions, you could still recover compensation. Your hotel accident lawyer can help you sue the visitor instead.
Click to contact our personal injury lawyers today
Were You Injured After a Slip and Fall in a Las Vegas Hotel?
 Van Law wants you to know that you can sue a Las Vegas hotel for a slip and fall, and our attorneys can help you do so. Contact our firm and request a free case review today. If you are too badly hurt to travel, our team can come to you. We want to do everything we can to hold negligent hotels accountable for their actions.
Client Testimonials
These guys are amazing. Helped me throughout the process. Always there when I need help. Inititailly called a law firm (the one that has lots of ads on the radio), but they declined my case. Van Law Firm accepted my case without a second thought! Kudos to Daniel, my case manager, and Amanda who expedited my payment process. Highly recommended.
Milby Mags
Got in an accident at the beginning of the year and they have been awesome, especially with it being my first accident and me being like this. They have been very communicated, stayed in contact with me the whole time, giving me updates when there were any and even when there weren't and answered any question I had. I would recommend them to anyone. Everyone I have talked to there has been very friendly. I would give them a 10 out of 10.
Ethan Gullet
They made sure that my insurance company covered what I paid for them to which included the gap for my car that was totaled. My medical costs were taken care of and reduced substantially so I was able to get more on my settlement. My case manager, Will Garcia, was always helpful in assisting me and answering any questions I had. They really did an amazing job with my case. I would definitely recommend them to anyone in need of this type of legal help. Most lawyers do not help you with the recovery of the car and rental etc. They are amazing.
Teresa Cuthbertson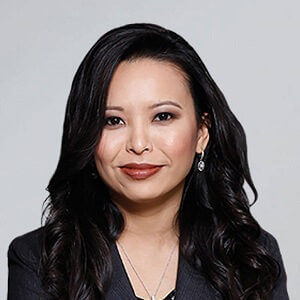 Have you been injured? We can help.
Fill out the form below, and we will get back to you very soon.