There's no way to determine the average settlement in a knee replacement recall lawsuit. Every case is different, presenting different facts that result in damages ranging from minimal to substantial. In addition, the terms of many settlements remain undisclosed, not allowing potential plaintiffs to determine the value of their knee replacement claims.
If you or a loved one lives with the consequences of a defective knee replacement, you are not alone. Countless patients with defective medical devices have pursued legal action against manufacturers over the years. A mass tort attorney could evaluate your case, determine your claim's value, and advise you on the best path forward.
Details on Previous Defective Knee Replacement Lawsuits
There are some limited details available on previous knee replacement settlements. The most notable payment for a defective device was for a model manufactured by Sulzer Medica, Europe's largest orthopedics maker at the time. According to CNN, Sulzer Medica's 2002 settlement was worth approximately $1 billion. This worked out to an average payment of roughly $200,000 per patient.
It is critical to note that many current knee replacement lawsuits are ongoing, leaving significant questions as to a case's value. Often, the courts will hear a few cases—known as bellwether trials—to provide the remaining parties with a picture of what these cases might be worth and whether they might be successful.
Over time, information regarding knee replacement recall cases will only increase, providing a clearer picture of what the average settlement might be.
For a free legal consultation, call (725) 900-9000
Why Isn't There More Information About Knee Replacement Settlements?
Although some information about past knee replacement settlements is available, those details are generally tied to large-scale settlements from publicly traded companies. This settlement data might be public information, but countless cases resolve behind closed doors each year.
Due to the confidential nature of this settlement information, it might be challenging to pinpoint what the average case is worth. Determining an average value becomes even more tricky given that some of the largest knee replacement recall settlements occurred more than 20 years ago.
The good news is you can learn about what your case might be worth without accessing average settlement information. If you work with our mass tort attorneys, we can review the specifics of your injuries to see the types of damages you might be entitled to recover. While no attorney can promise you a specific outcome in your case, our team can paint a picture of what is possible.
Types of Damages That Could Be Available
Several types of damages might be available in a successful knee replacement recall lawsuit. Our team will base a compensation demand on factors such as the severity of your pain, the extent of damage the faulty replacement caused, and your ongoing medical needs.
Our mass tort legal team understands how to hold manufacturers accountable for defective medical devices. However, you don't have to take our word for it—our client testimonials speak for themselves.
Generally, there are two broad categories of compensation you might be entitled to recover: economic and noneconomic damages.
Economic Damages Cover Your Tangible Losses
You can face sudden, unexpected financial challenges due to a defective knee replacement procedure. Economic damages offer reimbursement to return you to your previous financial position.
Examples of economic damages include your medical expenses, costs for transportation, home care while you recover, and the income you lost due to your faulty knee replacement. You may even be eligible for additional economic damages. Our lawyers can explain all that apply to your case.
Noneconomic Damages Involve Your Subjective Losses
Noneconomic damages describe the losses you suffered that cannot easily be quantified. Instead of monetary expenses that receipts or invoices measure, this type of compensation covers the physical and emotional toll a defective knee replacement can have on you and your family. Some examples of noneconomic damages include pain and suffering or emotional distress.
Click to contact our personal injury lawyers today
Are Damages Only Available After a Recall?
The recall of a defective knee replacement device is not necessary for a patient to be entitled to financial compensation. Often, there is a significant delay between when the defect becomes evident to a patient and when the manufacturer acknowledges the problem.
In fact, you could be entitled to compensation from the manufacturer even if it refuses to accept the device has any defects. However, a recall can be an important sign that the manufacturer has acknowledged that there is a problem and is working to correct it.
The legal team at Van Law can pursue justice any time defective products result in medical injuries, regardless of whether the manufacturer has taken responsibility for the damage it caused.
Complete a Free Case Evaluation form now
Do I Have to Accept a Settlement Offer?
It is not unusual for injury lawsuits related to a recall to conclude through settlement. While there is no guarantee that the manufacturer will make a settlement offer in your case, you are under no obligation to accept it when they do.
One of the important benefits of working with experienced legal counsel is relying on them during the settlement process. Your attorney can provide helpful insight into whether a settlement offer is reasonable or not. Rejecting a settlement can be a difficult decision, but it often leads to a better offer from the other side.
Talk to an Attorney About Your Defective Knee Replacement Device
Understanding the average settlement in knee replacement recall lawsuits is not necessary to have a successful case of your own. Following a recall, an attorney from our firm could help you review your options and determine if pursuing legal action is in your best interest.
Let Van Law help you navigate the legal system and hold the manufacturer of your defective knee replacement device accountable. Don't wait too long! Your time is running out to file a claim. Contact us for your free consultation, and let our experienced legal team help you with your case,
Client Testimonials
These guys are amazing. Helped me throughout the process. Always there when I need help. Inititailly called a law firm (the one that has lots of ads on the radio), but they declined my case. Van Law Firm accepted my case without a second thought! Kudos to Daniel, my case manager, and Amanda who expedited my payment process. Highly recommended.
Milby Mags
Got in an accident at the beginning of the year and they have been awesome, especially with it being my first accident and me being like this. They have been very communicated, stayed in contact with me the whole time, giving me updates when there were any and even when there weren't and answered any question I had. I would recommend them to anyone. Everyone I have talked to there has been very friendly. I would give them a 10 out of 10.
Ethan Gullet
They made sure that my insurance company covered what I paid for them to which included the gap for my car that was totaled. My medical costs were taken care of and reduced substantially so I was able to get more on my settlement. My case manager, Will Garcia, was always helpful in assisting me and answering any questions I had. They really did an amazing job with my case. I would definitely recommend them to anyone in need of this type of legal help. Most lawyers do not help you with the recovery of the car and rental etc. They are amazing.
Teresa Cuthbertson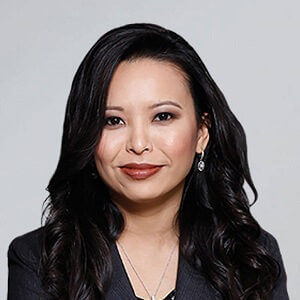 Have you been injured? We can help.
Fill out the form below, and we will get back to you very soon.