If you've been injured in a car accident, our Yakima car accident lawyers from Van Law can advocate for you. We're determined to seek recovery for your losses while you focus on your well-being. We have more than 100 years of combined experience and $50 million in compensation recovered for our clients. We provide free consultations and have someone available to take your call 24/7.
Accidents involving cars can happen at any time. If this happens, the at-fault driver may be held financially liable for your losses, including property damage, medical bills, and other expenses. A personal injury attorney from our team helps victims file claims and seek fair compensation.
Why Partner With Van Law's Car Accident Team?
After a car accident, you don't have time to run around and manage an injury case. Instead, you can allow our team to manage your claim or lawsuit. We take on the insurance companies and fight for the compensation our clients deserve. There are many different reasons to partner with Van Law for your case. 
We Have Hundreds of Five-Star Reviews
We could go on for days about our commitment to client success, but we think our reviews best sum it up. Some previous claimants have shared:
"I had an accident last year in October – I was rear-ended and didn't know what to do. Next day I googled law firms, and Van Law Firm came up. I called right away and was told to come in. Yesenia explained everything to me from the beginning to end," – K.G.
"I recommend Sandy anytime someone mentions that they need a trustworthy lawyer. Sandy and her team are very responsive, attentive, and extremely thorough. Any questions I had were immediately answered, and I was kept up to date on what to expect and when." – T.
"I highly recommend Van Law Firm. I got into a car accident for the first time and, of course, was scared out of my mind. Van Law Firm and the team eased my mind about the whole process. Definitely great customer service and professionalism." – R.O.
We Work on a Contingency-Fee Basis
Our personal injury lawyers manage many car accident cases on a contingency-fee basis. This means:
You don't pay anything upfront to get our help

We take a percentage of your settlement as payment

You owe nothing until your case concludes

We don't charge retainers
We don't Get Paid Unless We Win Your Case
We do everything possible to make legal support available to everyone. We even offer free case reviews where you can explore your options. We can visit you at home or in the hospital – wherever you prefer. We also discuss cases over the phone or offer virtual appointments.
Recoverable Damages Following a Car Accident in Yakima, WA
One of our personal injury attorneys will evaluate your injuries, losses, and overall situation to determine what damages you suffered. Compensable losses following your collision may consist of the following:
Your necessary healthcare expenses, including all related medical treatment

Future medical costs

Lost income, bonuses, and promotions

Loss of future earning capacity

Pain and suffering

Disability

Loss of enjoyment of life

Scarring

Disfigurement
We can't say how much your case is worth right now. We can, however, give you a general idea of what you might seek based on your recoverable damages.
For a free legal consultation with a car accidents lawyer serving Yakima, call (725) 900-9000
Post-Accident Measures that Could Bolster Your Case
There are several things you can do immediately after a car accident that can strengthen your case. Some considerations include:
Taking photos of your injuries and vehicle damage

Notifying your insurance company of the accident – even if you didn't cause it

Visiting a healthcare professional and getting your injuries assessed

Following your prescribed treatment plan
We also encourage you to consider getting legal help after your collision. Doing so allows you to focus fully on your recovery. Let our team deal with the insurance adjusters while you worry about treatment, therapy, and getting your life back to normal.
Yakima Car Accident Lawyer Near Me (725) 900-9000
The Statute of Limitations for a Washington Car Accident Case
The statute of limitations for a lawsuit is set by the state, and the statute for your case will depend on what specific kind of suit you plan on filing.
If you're filing a personal injury case, the statute of limitations in Washington is three years, according to RCW § 4.16.080. The same three-year deadline applies if you're filing a wrongful death lawsuit based on a loved one's death. Exceptions could apply and change the timeline for your case.
We encourage you to consider partnering with Van Law as soon as possible. Doing so protects your right to damages.
Click to contact our Washington Car Accident Lawyers today
Commonly Asked Questions About Car Accident Lawsuits in Yakima
This could be your first time filing a car accident claim or lawsuit. If so, you likely have many questions about the financial recovery process. Some of these questions may include:
How Long does It Take to Get a Settlement?
There is no telling how long your case could take to resolve. Van Law will do everything possible to keep your case progressing during this time. If the insurer attempts to delay your case (or the at-fault party denies liability), you have options. For example, we may file a lawsuit to compel the insurer to settle. We may also find and use additional evidence to support your compensation claim.
What Are the Most Common Causes of Car Accidents in Yakima?
Driver error is a common cause of car accidents in the country. Drivers who violate traffic laws often cause crashes through their own negligence. The police report, eyewitness statements, and other evidence should indicate what occurred and allow us to identify the liable party.
Other common causes of car accidents include: 
A roadway hazard could make the government responsible for your losses

A defective car part could enable you to file a product liability claim or lawsuit

A commercial driver might lose their cargo on the roadway and cause a crash
Multiple parties could owe compensation for your damages. If so, we'll pursue each of them.
What Injuries Could Warrant Compensation?
If you suffered harm in a collision, you can seek damages. The more severe your injuries and costly your related expenses and losses, the more you can request from the liable party. We've recovered compensation for people suffering from:
Broken bones

Nerve damage

Traumatic brain injuries (TBIs)

Spinal cord trauma

Paralysis

Lacerations

Sprains and strains

Whiplash
Complete a Free Case Evaluation form now
Begin Your Free Case Review With Van Law Today
Van Law is available 24/7 to hear your case. Our team consists of attorneys, paralegals, and investigators who want to see your case succeed. During your free case review, you can ask questions about your case, learn about your options, and put your worries aside.
To get started, call our car accident team now. The sooner we learn about your case, the sooner we can start pursuing the damages you deserve.
No obligation consultations are always free. Our expert team is standing by and will be with you every step of the way.
Client Testimonials
These guys are amazing. Helped me throughout the process. Always there when I need help. Inititailly called a law firm (the one that has lots of ads on the radio), but they declined my case. Van Law Firm accepted my case without a second thought! Kudos to Daniel, my case manager, and Amanda who expedited my payment process. Highly recommended.
Milby Mags
Got in an accident at the beginning of the year and they have been awesome, especially with it being my first accident and me being like this. They have been very communicated, stayed in contact with me the whole time, giving me updates when there were any and even when there weren't and answered any question I had. I would recommend them to anyone. Everyone I have talked to there has been very friendly. I would give them a 10 out of 10.
Ethan Gullet
They made sure that my insurance company covered what I paid for them to which included the gap for my car that was totaled. My medical costs were taken care of and reduced substantially so I was able to get more on my settlement. My case manager, Will Garcia, was always helpful in assisting me and answering any questions I had. They really did an amazing job with my case. I would definitely recommend them to anyone in need of this type of legal help. Most lawyers do not help you with the recovery of the car and rental etc. They are amazing.
Teresa Cuthbertson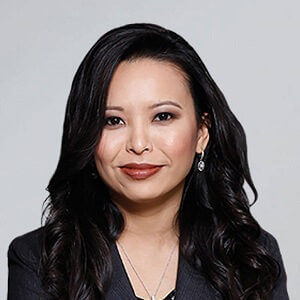 Have you been injured? We can help.
Fill out the form below, and we will get back to you very soon.