Many people think of sexual assault as a criminal offense, and it is. However, it also frequently supports a civil case. Survivors of sexual assaults in Washington state have a right to seek compensation and hold the perpetrator accountable for their actions under personal injury law. A Washington sexual assault lawyer can gather evidence and document what happened, ensuring you receive a fair settlement.
A sexual assault attorney from Van Law can make navigating the legal process and getting justice easier for you. We work to ensure all clients feel as comfortable as possible sharing details of their injuries with our team. Our free initial case consultations are always confidential, as is any information you share with our lawyers. Contact us today to learn more.
What Is Assault Under Washington State Law?
Washington state criminal law defines sexual assault and helps us to understand when it occurred. Thanks to a broad definition of the offense, many perpetrators can face sexual assault charges and be held responsible in criminal court.
Under WAC 478-121-150, the state of Washington defines sexual assault as any sexual contact with another person without consent or exceeding their consent.
Whether or not the perpetrator faces, or is convicted of, criminal charges, survivors of their abuse have a right to pursue a civil case against them to recover compensation. This personal injury case has little to do with the criminal case based on the same incident or series of incidents.
Sometimes, we use evidence from the criminal case to support our claim. This could include:
The incident report filed by law enforcement
Eyewitness statements about the incident
Video of the incident
However, this does not mean the outcome of the civil case depends on the criminal case in any way. We can often recover compensation in claims or lawsuits where there was no criminal charge, the conviction was for a lesser offense, or the defendant was acquitted.
For a free legal consultation with a sexual assault lawyer serving Washington, call (725) 900-9000
Damages When Our Washington Sexual Assault Lawyers Pursue Compensation
Our attorneys aim to recover fair compensation for clients who are survivors of sexual assault in Washington state. The goal is to document their related economic and non-economic expenses and losses, seeking money to cover them. We often successfully negotiate a fair payout from the at-fault party or their insurance carrier. Sometimes, we must take the case to trial and ask the judge or jury to award fair compensation.
A sexual assault costs more than many realize. From medical bills for physical injuries, psychological counseling for emotional ones, and lost income from time missed at work, the expenses and losses quickly build.
Our team documents these costs and seeks money to cover them. Some common types of recoverable damages in a Washington sexual assault civil case could include:
Current and future pain and suffering
Mental anguish
Reduced quality of life
Current and future medical care costs for physical and psychological injuries
Lost income and reduced earning capacity
Washington Sexual Assault Lawyer Near Me (725) 900-9000
Why Choose Van Law as Your Washington Sexual Assault Attorney?
Van Law aims to help sexual assault survivors get justice based on their injuries, emotional scars, and financial losses. We understand how difficult it can be to discuss a traumatic sexual assault incident with a stranger, but our team works to make the process as comfortable and stress-free as possible.
We believe survivors deserve to recover fair compensation and hold the at-fault party or parties accountable. We will fight for the damages you deserve. When we represent a client, we handle tasks, including:
Managing all communications about the case
Answering any questions you have
Providing regular case updates
Being available to you when you need us
Explaining the applicable state of Washington laws
Investigating the case and collecting evidence
Determining the estimated settlement value range of the case
Negotiating for a fair settlement
Filing a lawsuit when necessary
Our personal injury lawyers have recovered more than $50 million in settlements and verdicts for our clients over the years. Your case could be our next win. While the outcomes of our past cases do not guarantee we will win yours or tell us how much you might recover, they do show that our attorneys have the experience, knowledge, and resources to pursue these payouts and win.
We can get started on your case today for free. We never charge for our initial case consultations, and there are no upfront fees to hire our team. We receive a portion of the payout when we win the case. If we do not win, you do not pay.
Click to contact our Washington Personal Injury Lawyers today
Building a Case to Support Your Sexual Assault Injuries in Washington State
Our attorneys work to get justice for our clients harmed in Washington state sexual assaults. Similar to other personal injury cases, we often negotiate a fair settlement in sexual assault claims. We present compelling evidence to show the insurance carrier, perpetrator, and other liable parties that they will not win in court. We want them to know we have a strong case against them.
If necessary, we will file a lawsuit and prepare the case for trial. Litigation is often a last resort because of the additional time and cost. No one wants a case to go to a jury trial. However, we will go to trial and represent our client before a judge and jury when needed. We present evidence that could include:
Police reports about the incident
Eyewitness statements
Victim statements
Incriminating texts and emails
Medical expert testimony
Relevant medical records
Documentation of damages
Sexual assault and abuse cases have complex deadlines under state of Washington law. You could have longer to sue than you realized, depending on the circumstances. We will assess your options and discuss the potential deadlines during your free initial consultation with our team.
Complete a Free Case Evaluation form now
Discuss Your Washington Sexual Assault Case With Our Team for Free
Van Law provides free case reviews for survivors of sexual assault in Washington state. We will assess your options based on the information you provide during this complimentary consultation. We will answer your questions, too.
Once you hire one of our attorneys, we will fight for you to earn you the highest settlement and justice for your case. Contact us today to learn more and set up your free consultation.
Client Testimonials
These guys are amazing. Helped me throughout the process. Always there when I need help. Inititailly called a law firm (the one that has lots of ads on the radio), but they declined my case. Van Law Firm accepted my case without a second thought! Kudos to Daniel, my case manager, and Amanda who expedited my payment process. Highly recommended.
Milby Mags
Got in an accident at the beginning of the year and they have been awesome, especially with it being my first accident and me being like this. They have been very communicated, stayed in contact with me the whole time, giving me updates when there were any and even when there weren't and answered any question I had. I would recommend them to anyone. Everyone I have talked to there has been very friendly. I would give them a 10 out of 10.
Ethan Gullet
They made sure that my insurance company covered what I paid for them to which included the gap for my car that was totaled. My medical costs were taken care of and reduced substantially so I was able to get more on my settlement. My case manager, Will Garcia, was always helpful in assisting me and answering any questions I had. They really did an amazing job with my case. I would definitely recommend them to anyone in need of this type of legal help. Most lawyers do not help you with the recovery of the car and rental etc. They are amazing.
Teresa Cuthbertson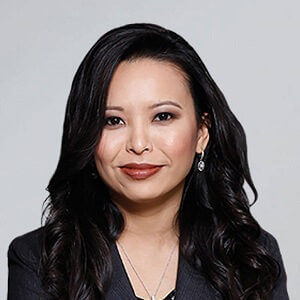 Have you been injured? We can help.
Fill out the form below, and we will get back to you very soon.