Was Your Hearing Protection Faulty? Take Legal Action Now
Service members and veterans who suffered partial or total hearing loss or tinnitus after using defective 3M dual-ended combat arms earplugs may be able to take legal action against the manufacturer. If you served in any branch of the United States Military between 2003 and 2015 and you used CAEv2 hearing protection during training or combat, reach out to Las Vegas injury attorney Sandy Van to find out if you're eligible for compensation. Van Law Firm deeply appreciates your service to our country, and we want to make sure 3M Company and its predecessor, Aearo Technologies, Inc., are held liable for the harm they have caused.
Give Van Law Firm a call today at 702-759-1011. We'll review your case for free and there are no upfront costs to pursue damages.
Defective 3M Earplugs Failed to Protect Military Men and Women
The faulty earplugs were sold to the United States Government and issued to hundreds of thousands of service members beginning in 2003. When Aearo Technologies entered into the contract with the government, the company claimed that these dual-ended earplugs would offer military men and women the benefit of two types of hearing protection in a single unit. The yellow end was designed to protect against loud impulse noises like weapons fire and explosions while still allowing the wearer to hear low-level voice commands and approaching vehicles. The other end, which may have been either black or green, was designed to block out high-level, constant noises like machinery, ground equipment, and aircraft or watercraft. Unfortunately, the safety devices were defectively designed and did not offer the protection the company claimed. As a result, countless military personnel may have suffered permanent hearing loss.
Problems with the Yellow (Open)End
For a free legal consultation with a 3m earplugs lawyer serving Las Vegas, call (725) 900-9000
The manufacturer claimed that the yellow end of the earplugs would protect the wearer from intermittent loud explosions while enabling him or her to hear low-level noise. In reality, the yellow end made it more difficult for the military member to hear important voice commands or other critical low-level noises. Tests indicated, in fact, that louder noises may have actually been amplified when the yellow end was inserted.
Issues with the Green or Black (Closed) End
Las Vegas 3M Earplugs Lawyer Near Me (725) 900-9000
The companies fraudulently claimed a 22 decibel reduction rating for the green or black end of the earplugs. They said the closed end offered protection against constant loud noises. A known design flaw, however, exposed military members to significantly higher levels of noise during training and combat operations.
Earplug Design Flaws Exposed Military Members to Dangerous Noise Levels
Click to contact our Las Vegas Personal Injury Lawyers today
The 3M earplugs were too short to fit properly into the ear canals of service members. The design of the large flange on the unused end physically prevented wearers from inserting the smaller end into the ear all the way. As a result, the earplugs could loosen, unbeknownst to the user, and fail to provide adequate noise cancellation.
Complete a Free Case Evaluation form now
During testing, the manufacturer noted a solution that would help users overcome the flaw. They would need to pull back the flange on the unused end during insertion of the earplug. While the packaging suggested that some users may experience a better fit by rolling back the flange, however, it did not reveal that this action was necessary to achieve adequate hearing protection.
Hearing Protection Lawsuit Allegations
Lawsuits over these dual-ended combat arms earplugs allege that Aearo Technologies and the 3M Company knew about the dangers of their hearing protection products as early as 2000 – before they sold the earplugs to the Defense Logistics Agency. According to reports, the manufacturers may have manipulated test results to make it appear that their hearing protection met government standards. Filings also allege that Aearo and 3M continued to submit false claims about the effectiveness of their earplugs in subsequent years to maintain their position as the exclusive supplier of military issue hearing protection. In 2018, 3M agreed to pay the U.S. Government $9.1 million to resolve a lawsuit that was brought under provisions of the False Claims Act. The company did not admit fault. In fact, it asserted that the lawsuit was just a good-faith measure to avoid public-relations problems and legal battles in the future.
What Will Earplug Defects Cost You?
Defective 3M earplugs will cost military members more than just their hearing. While injuries include partial or total hearing loss and tinnitus (ringing in the ears), the impact of these impairments is much greater. For some, the sound of their children's laughter will become a memory or they may never hear their baby's first words. Others will experience dizziness, problems maintaining balance, and even difficulty walking. Some service members will have trouble concentrating or remembering things because of the damage to their hearing. These injuries take a substantial emotional toll on victims. A large number of veterans will develop depression, anxiety, and problems sleeping.
Many veterans who suffer hearing loss experience the inability to obtain or maintain gainful employment. For others, earning potential is significantly reduced. The VA currently spends more than $2 billion on hearing-related disability benefits for military veterans. In the next five years, that number is expected to rise to over $5 billion annually.
For some victims, hearing aids or cochlear implants may be an option. These medical products and procedures are often extremely expensive, however. Quality hearing aids often cost thousands of dollars. Cochlear implants are even more.
While the government settlement is impressive, the money will not benefit affected military personnel or veterans. To receive compensation for your injuries, you must file an injury claim. Van Law Firm represents military members and veterans who suffered hearing loss or tinnitus after using 3M earplugs. Give us a call. Let's talk about your case.
Client Testimonials
These guys are amazing. Helped me throughout the process. Always there when I need help. Inititailly called a law firm (the one that has lots of ads on the radio), but they declined my case. Van Law Firm accepted my case without a second thought! Kudos to Daniel, my case manager, and Amanda who expedited my payment process. Highly recommended.
Milby Mags
Got in an accident at the beginning of the year and they have been awesome, especially with it being my first accident and me being like this. They have been very communicated, stayed in contact with me the whole time, giving me updates when there were any and even when there weren't and answered any question I had. I would recommend them to anyone. Everyone I have talked to there has been very friendly. I would give them a 10 out of 10.
Ethan Gullet
They made sure that my insurance company covered what I paid for them to which included the gap for my car that was totaled. My medical costs were taken care of and reduced substantially so I was able to get more on my settlement. My case manager, Will Garcia, was always helpful in assisting me and answering any questions I had. They really did an amazing job with my case. I would definitely recommend them to anyone in need of this type of legal help. Most lawyers do not help you with the recovery of the car and rental etc. They are amazing.
Teresa Cuthbertson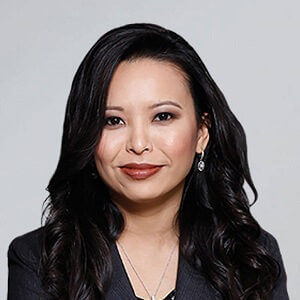 Have you been injured? We can help.
Fill out the form below, and we will get back to you very soon.