It is important for patients undergoing surgery to maintain their body temperature—particularly when they are under anesthesia. The body naturally cools under anesthesia, which can lead to significant health consequences, including delayed healing and hypothermia. Bair Hugger air-warming blankets were designed to help patients with these conditions.
These blankets are designed to use warm air to help patients under anesthesia maintain a safe body temperature. Unfortunately, there are serious health consequences that have been linked to the use of these devices. If you want to pursue a Bair Hugger warming blanket lawsuit, a mass tort lawyerwith Van Law can review your options with you during a free consultation. You can call our personal injury law firmtoday to get started.
What Are Bair Hugger Air-Warming Blankets?
A Bair Hugger is a medical device medical professionals use for surgical patients under anesthesia. Often, patients under anesthesia can see their body temperature drop. When this drop is significant, it can complicate surgery or lead to other medical consequences.
The Bair Hugger blankets drape over certain body parts of a patient under the effects of anesthesia. These are not blankets in the traditional sense. They include a mechanism that forces warm air through the blanket's chambers to regulate the temperature of body parts during medical procedures. This warming effect is especially helpful with knee or hip replacement surgery treatments. Warming the surgical site on the body speeds up recovery and eliminates hypothermia risks.
Bair Hugger blankets have two parts. First, the patient is wrapped in a single-use disposable blanket. Second, the blanket is connected via a hose with a warming unit. The warming unit heats air and pumps it through the chambers of the blanket, warming the body parts it contacts. Small holes on the blanket's underside release warm air onto the patient's skin. Meanwhile, the blanket traps the heat, increasing the temperature of the affected body part.
For a free legal consultation with a bair hugger lawyer serving Nationwide, call (725) 900-9000
Who Makes Bair Hugger Air-Warming Blankets?
3Mmanufactures and markets Bair Hugger air-warming blankets. This multinational conglomerate, founded in 1902, is based in Saint Paul, Minnesota. While 3M currently produces these air-warming blankets, their design dates to the 1980s.
Warming blankets are not a new invention. Augustine Medical, Inc., a medical device company, created the precursor to today's air-warming blankets. The U.S. Food and Drug Administration (FDA) approved the first air-warming blanket in 1987, although the federal government did not require any clinical trials before approval. Over time, the company changed its name to Arizant and continued to market air-warming blankets under that name. In 2009, 3M acquired Arizant. While originally serving as a subsidiary of 3M, the parent company has marketed and produced Bair Hugger blankets in recent years.
Nationwide Bair Hugger Lawyer Near Me (725) 900-9000
Dangers Associated With Bair Hugger Blanket Use
Unfortunately, the medical risks associated with Bair Hugger blankets are significant. The primary issue related to the use of these products is the increased risk of infection that occurs during surgical procedures. These devices are problematic because they interfere with the airflow systems used in operating rooms.
In an operating room, the flow of air is important. Filtration systems constantly circulate throughout the operating room to prevent bacteria from settling into incisions or other open wounds. On their own, these systems are effective in keeping the air moving and preventing bacteria from settling and infecting an incision.
Bair Hugger air-warming blankets interfere with this process by producing air that is warmer than the rest of the operating room. The warm air these blankets emit can settle in the room before carrying bacteria to the patient on the operating table.
Click to contact our Mass Torts Lawyers today
Was 3M Aware of Bair Hugger Warming Blanket Hazards?
3M appears to have yet to accept that Bair Hugger warming blankets represent any threat to cause infections or spread bacteria. That said, the company has known for some time about the alleged links between Bair Hugger blankets and the spread of infection. A public study released in 2011 highlighted the dangers of warm-air blankets. In the Journal of Bone and Joint Study, researchers highlighted the potential risks of using these devices in the ultra-clean environment of an operating room.
The Bair Hugger's creator—who had since left the company he founded—wrote a letter to Arizant executives, highlighting his belief that the devices were dangerous, according to a 2010 article in The New York Times. In the years since, it appears 3M hasn't taken any steps to address these issues or redesign the device to prevent infection.
Complete a Free Case Evaluation form now
Has the FDA Recalled Bair Hugger Warming Blankets?
To date, the FDA has not yet issued a mandatory recall for Bair Hugger blankets. In 2017, it sent a letter to health care providers addressing the many requests to investigate the links between air-warming blankets and infections. While the letter reiterated the FDA's support for these devices and downplayed the link to infections, it is worth noting that in recent years, the federal agency removed all references to that letter from its website and archives.
The FDA has not acted on Bair Hugger devices, but there has been a voluntary recall. Despite always refuting that Bair Hugger blankets caused infections, 3M voluntarily recalled over 165,000 Bair Hugger warming blankets in 2018. According to a field safety notice 3M issued, a change in the Bair Hugger's design resulted in the failure of some devices to fully inflate. When these blankets do not fully inflate, they fail to provide patients with the warming effect they need. As a result of these defects, several patients suffered hypothermia.
It is important to note that the recall was unrelated to any allegations that the devices caused infections. Instead, 3M updated the device's design to address the inflation issue. The company continues to market and manufacture these devices to this day.
Who Is at Risk When Using a Bair Hugger Warming Blanket?
Medical professionals frequently use Bair Hugger warming blankets for various surgical procedures. Those most likely to be at risk received knee or hip replacement surgeries. These long and time-consuming surgeries typically require extensive anesthesia use. This creates conditions ideal for the use of air-warming blankets. Most of these procedures in recent years used some type of warming blanket.
If you or a loved one experienced an unexpected infection following a knee or hip replacement surgery, chances are good that your procedure involved these warming blankets. You could have a viable case for compensation against the device manufacturer if you suffered an injury or illness.
Many signs of infection can follow these procedures. Fever, pain, swelling, and stiffness are all common symptoms. In serious cases, you might need subsequent surgery to drain the wound or otherwise address the infection. If this happened to you, you can consult with a personal injury attorney to learn if you have a viable path toward monetary compensation.
Cases Involving Bair Hugger Blankets Have Reached the Supreme Court
Lawsuits related to Bair Hugger warming blankets have been ongoing for several years. In fact, the United States Supreme Court chose not to hear an appeal in a collection of more than 6,000 of these cases in 2022.
However, litigation related to Bair Hugger warming blankets began in 2013. That lawsuit spawned dozens more in federal court over the next few years. In 2015, a federal panel combined 14 cases against 3M related to Bair Hugger blankets into what is known as multidistrict litigation. This type of litigation involves combined, similar claims from across the country handled in a single jurisdiction.
By 2019, there were nearly 6,000 Bair Hugger lawsuits nationwide. That year, a U.S. District Judge ruled that the plaintiffs in each case did not have enough evidence to proceed with their case. As a result, the cases went dormant during the appeals process, but the outcome was eventually reversed.
After the Court of Appeals reversed the District Court ruling and allowed the cases to continue, the U.S. Supreme Court also rejected 3M's appeal in 2022. To date, more than 6,000 active Bair Hugger lawsuits are moving forward in state and federal court.
Possible Damages in Bair Hugger Lawsuits
The term "mass tort" case describes a specific kind of personal injury lawsuit. In these cases, the actions of manufacturers like 3M face liability for the harm their products cause. If a lawsuit against 3M is successful, the company could pay monetary damages for the harm its air-warming blankets cause.
When infections are involved, the consequences can take physical, emotional, and financial forms. Dealing with these medical conditions can be difficult, especially when infections reach deep within the body. The financial compensation in these cases could cover all the hardships that come with a serious infection. Some of the damages that could be available in these cases include:
Medical Expenses
Serious infections can require additional medical care. This could include hospitalization or even additional surgical procedures. While this medical care can be costly, you could be compensated for these expenses by filing a civil lawsuit. This includes not only past but also future medical bills.
Pain and Suffering
The pain of serious infections can be debilitating. This is especially true for those that occur within the joints, such as knees or shoulders. Often, this pain can be excruciating until the underlying infection is fully treated. It could be possible to secure compensation for your pain and suffering through a successful injury lawsuit.
Lost Income
A serious infection could make it impossible for you to return to work right away. This time away from work could directly affect your ability to earn a living. Weeks or months without a paycheck could have lasting financial complications, especially if you face extensive medical debt. Fortunately, a lawsuit against 3M could provide the financial relief you need to pay your bills. That is because you could receive past and/or future lost income through a successful mass tort case.
What does It Cost to Pursue a Bair Hugger Lawsuit?
Because of the extensive costs associated with severe infections, it is common for anyone considering a lawsuit against the makers of Bair Hugger blankets to worry about the cost of legal representation. This is understandable, given that many people facing these health issues are under a mountain of medical debt while being unable to maintain their employment.
Our firm believes you deserve to seek justice regardless of your financial situation. That is why we take cases related to Bair Hugger warming blankets on a contingency fee basis. This approach means that we will represent you without you paying legal fees up front. Instead of a flat legal fee that might be outside your budget, a contingency fee agreement allows you to pursue a case against 3M without paying anything out of your pocket. Our firm collects our fee as a part of anything you recover in your case. This means we will only get paid if you do.
We believe this approach to billing is a win-win for the victims of Bair Hugger warming blankets. You can see justice without any upfront fees or costs, and you will pay our fee only if we win your case. We can review this arrangement during your free case evaluation.
Talk to an Attorney About Injuries Related to Bair Hugger Blankets – Van Law Can Help
For many people, the severe infections that have followed a joint replacement surgery have upended their lives in painful and costly ways. Based on years of research, it is possible these infections resulted from the use of warm-air blankets known as Bair Huggers. These medical devices have potentially severe consequences for anyone who uses them.
If you believe you have a viable case for compensation against 3M, now is the time to seek legal guidance. The Van Law teamis ready to help you pursue a lawsuit and the fair compensation that can come with it. Call us today for a free consultation to discuss a Bair Hugger warming blanket lawsuit.
Client Testimonials
These guys are amazing. Helped me throughout the process. Always there when I need help. Inititailly called a law firm (the one that has lots of ads on the radio), but they declined my case. Van Law Firm accepted my case without a second thought! Kudos to Daniel, my case manager, and Amanda who expedited my payment process. Highly recommended.
Milby Mags
Got in an accident at the beginning of the year and they have been awesome, especially with it being my first accident and me being like this. They have been very communicated, stayed in contact with me the whole time, giving me updates when there were any and even when there weren't and answered any question I had. I would recommend them to anyone. Everyone I have talked to there has been very friendly. I would give them a 10 out of 10.
Ethan Gullet
They made sure that my insurance company covered what I paid for them to which included the gap for my car that was totaled. My medical costs were taken care of and reduced substantially so I was able to get more on my settlement. My case manager, Will Garcia, was always helpful in assisting me and answering any questions I had. They really did an amazing job with my case. I would definitely recommend them to anyone in need of this type of legal help. Most lawyers do not help you with the recovery of the car and rental etc. They are amazing.
Teresa Cuthbertson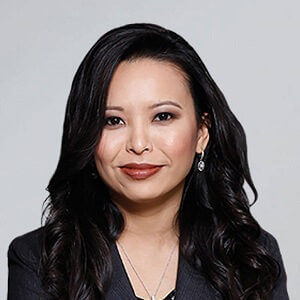 Have you been injured? We can help.
Fill out the form below, and we will get back to you very soon.