After an accident on your motorcycle leaves you with injuries, you may be facing significant hardship. Going through physical therapy to regain your health is extremely challenging, and figuring out how you're going to pay your bills while you're unable to work can be scary. If you did not cause the accident, it can feel unfair that you are now facing an uncertain financial future.
You can trust our Summerlin motorcycle accident lawyer at Van Law to fight hard to help you win the settlement you should have. Rather than worrying about how you are going to battle the insurance company, you can leave us to work on your case while you recover. We will use our collective decades of experience to your benefit.
Our Motorcycle Accident Lawyer in Summerlin, NV, Promises to Give Your Case Our Full Attention
Past clients of our Summerlin motorcycle accident lawyer know the importance we place on treating them like family. All our attorneys at Van Law focus on helping our clients seek the case outcomes they deserve. Unlike some other law firms that prefer to rush through your case so they can take on another one, we spend the time required to give you the help you need.
When you hire us to represent you, you can count on the fact that working toward the best possible resolution of your case is our primary focus. We promise to keep you informed, as we never want our clients to feel confused about the status of their cases. It's important to us that we work together as a team, making strategic decisions that are beneficial to you above all else.
For a free legal consultation with a motorcycle accidents lawyer serving Summerlin, call (725) 900-9000
We Work Hard to Win the Trust of Our Clients
Through our decades of representing injured victims, we know the importance of earning your trust. After allowing our firm to take over their cases, former clients have said:
"Had a great experience with Van Law Firm and a special thanks to Norma and her team for all the help and getting me the proper care and compensation." – Ivan Parra
"Got in an accident at the beginning of the year and they have been awesome, especially with it being my first accident and me being like this…I would recommend them to anyone. Everyone I have talked to there has been very friendly. I would give them a 10 out of 10." – Ethan Gullet
Summerlin Motorcycle Accident Lawyer Near Me (725) 900-9000
We Always Are Honest With You
When you are preparing to hire an attorney to represent you after your motorcycle accident, it's important to ask the right questions to the attorneys, so you can determine whether they are the right fit for you.
At Van Law, our Summerlin motorcycle accident lawyers promise to give you completely honest answers when you are meeting with us for the first time. You can expect us to be transparent about:
Your legal options
The cost of hiring a lawyer from our firm
Who we believe is liable for causing the accident
Which damages you can recover
Click to contact our Nevada Motorcycle Accident Lawyers today
Damages You Can Recover After a Motorcycle Accident in Summerlin
If you were hurt in a motorcycle accident you didn't cause, our lawyers can assess your case and explain which damages you are eligible to recover. Generally, motor vehicle accident victims can pursue economic and non-economic damages.
Economic Damages You Can Pursue After a Motorcycle Collision
Economic damages are the tangible monetary losses you suffered because of the crash. Some types of economic damages include:
Lost income if you are unable to return to work because of your injuries
Reduced earning capacity, if your injuries prevent you from earning as much money as you did in your pre-accident job
Property damage, such as damage to your bike or cellphone
Medical bills, including the cost of emergency transport, medical exams, doctor's visits, and travel to appointments
Recoverable Non-Economic Damages for Motorcycle Accident Victims
Your non-economic damages are the losses you suffered that do not have a direct financial value. These losses are intangible, but recoverable, nonetheless.
Types of non-economic damages we can pursue include:
Mental anguish
Physical pain and suffering
Loss of enjoyment of life
Scarring and disfigurement
Reduced quality of life
Your Family Could Seek Wrongful Death Damages After a Fatal Motorcycle Injury
If your loved one passed away in a motorcycle crash, we extend our most sincere condolences. Losing a loved one is not only emotionally taxing, but you may also feel financial pressure when billed the decedent's end-of-life expenses.
With a wrongful death case, you may be able to recover damages such as:
Funeral and burial expenses
The decedent's final medical bills
Lost income the decedent would have earned
Conscious pain and suffering the decedent endured
Loss of companionship, comfort, and affection
The team at Van Law will investigate your case to determine all the losses you suffered.
Complete a Free Case Evaluation form now
Our Summerlin Motorcycle Crash Attorneys Only Receive Payment When We Win a Monetary Award for You
As the victim in a motorcycle crash, your medical bills may be piling up. At the same time, you're unable to work, making it difficult to pay what you owe. These two difficulties can put your financial status in chaos quickly.
That's why, at Van Law, we do not charge our clients anything upfront when they choose to hire us. We work on a contingency-fee-basis, which means our payment comes from a percentage of the settlement we win for you when the case concludes. This means you risk nothing when you choose to hire us.
Contact Our Motorcycle Accident Team in Summerlin, NV, Today
The sooner you reach out to Van Law, the sooner our Summerlin motorcycle accident lawyer can begin working on your case. Trying to negotiate a settlement on your own can be an extremely frustrating process, especially if it feels like nobody is listening to your concerns. We promise to advocate for you and fight for the case outcome you deserve.
Get started on your case today by reaching out to us. We offer free consultations, during which we can answer your questions and explain what the next steps in your case might look like. Call today to speak with a member of our team.
Client Testimonials
These guys are amazing. Helped me throughout the process. Always there when I need help. Inititailly called a law firm (the one that has lots of ads on the radio), but they declined my case. Van Law Firm accepted my case without a second thought! Kudos to Daniel, my case manager, and Amanda who expedited my payment process. Highly recommended.
Milby Mags
Got in an accident at the beginning of the year and they have been awesome, especially with it being my first accident and me being like this. They have been very communicated, stayed in contact with me the whole time, giving me updates when there were any and even when there weren't and answered any question I had. I would recommend them to anyone. Everyone I have talked to there has been very friendly. I would give them a 10 out of 10.
Ethan Gullet
They made sure that my insurance company covered what I paid for them to which included the gap for my car that was totaled. My medical costs were taken care of and reduced substantially so I was able to get more on my settlement. My case manager, Will Garcia, was always helpful in assisting me and answering any questions I had. They really did an amazing job with my case. I would definitely recommend them to anyone in need of this type of legal help. Most lawyers do not help you with the recovery of the car and rental etc. They are amazing.
Teresa Cuthbertson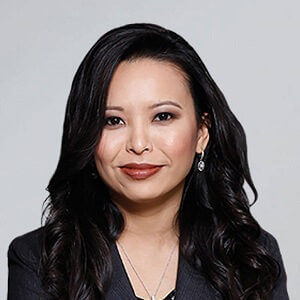 Have you been injured? We can help.
Fill out the form below, and we will get back to you very soon.