When you are out enjoying your motorcycle ride, you don't anticipate getting into an accident, sustaining injuries, or experiencing losses due to someone else's actions. The outcome of the accident can leave you with injuries that require significant medical attention, and you may be facing financial stresses you aren't sure how to cope with.
If you or a loved one has been in a motorcycle accident, a motor vehicle accident lawyer from our team can help you begin the legal process and hold the liable party accountable. We are here to support you through this challenging time. You can allow our team to take care of the legal aspects of your case so you can focus on recovering from your accident. 
Our Centennial Hills Attorneys Will Handle Every Aspect of Your Case
Our well-versed team is prepared to manage every aspect of the legal process for you. While you focus on your recovery, we will communicate with other parties for you and keep you updated about your case's status. 
Our Team Can Prove Negligence in Your Motorcycle Accident Case
Before we can demand compensation on your behalf, we must prove that another party's negligence was the cause of your accident. Drivers on the road must show reasonable care to others they share the road with, which involves avoiding making decisions that could injure someone else.
We have experience satisfying the four elements of negligence. They include: 
Duty of care: The liable party had a duty to keep you safe. 

Breach of duty: They failed to uphold their duty of care, and instead displayed negligence. 

Causation: The liable party's actions were the cause of your accident and the injuries you sustained. 

Damages: You suffered damages. 
We Gather Evidence Proving You Deserve Compensation
Gathering evidence to prove the other driver's negligence can strengthen your case. Some examples of evidence we'll collect while preparing your case include:
Police reports 

Photographs 

Witness statements 

Expert witness testimonies from medical personnel, economists, and accident reconstructionists 

Medical bills and records 
Each case is different and has unique circumstances. We will gather as much information as possible about your accident to build a strong case for you. 
For a free legal consultation with a motorcycle accidents lawyer serving Centennial Hills, call (725) 900-9000
We Fight for You to Receive Fair Compensation After the Motorcycle Accident
We understand the financial stress an accident can put on your life. Not only are you experiencing the loss of personal property, but you could be dealing with injuries that are affecting your everyday life while not being able to work. This is why we fight for you to receive the compensation you deserve. 
Most accident victims are eligible to recover economic and non-economic damages. We can determine your recoverable losses when you hire us. 
Economic Damages Centennial Hills Victims Can Pursue
Economic damages are intended to compensate you for the financial losses you have experienced because of your accident. 
Examples of recoverable economic damages are:
Medical expenses

Most injuries require medical attention, and potentially a treatment plan. The cost of treatment can get expensive quickly. Thankfully, you can be reimbursed for medical treatments you have already received, as well as the future medical expenses you will need. 

Lost income

If you must miss work for any amount of time because of your injuries, you could be entitled to reimbursement. If your injuries result in a disability or disfigurement that will affect how you can make money, you could be entitled to compensation for the reduction of earning capacity. 
Non-Economic Damages in Motorcycle Crash Cases
Non-economic damages are the intangible losses you suffered. Although these damages do not have a direct monetary value, you can seek compensation for: 
Pain and suffering

 

This includes the physical pain and discomfort you are feeling from your injuries. 

Mental anguish

Many accident victims suffer from anxiety, depression, and post-traumatic stress disorder (PTSD) after an accident. If you are enduring any mental health issues after the accident, you could pursue compensation. 

Loss of life enjoyment

Your injuries may prevent you from participating in pastimes you once loved. Sports, hobbies, and participating in certain family activities may be out of the question now. You can recover compensation for your reduced enjoyment of life after a motorcycle accident. 
Centennial Hills Motorcycle Accident Lawyer Near Me (725) 900-9000
Hold on to Any Evidence You Gather That Could Support Your Case in Centennial Hills
If you are able, gather evidence at the scene of your motorcycle accident. Gathering information such as witness contact information, the police report incident number, and any pictures or videos you can take at the scene can help when you are talking with our motorcycle accident lawyer in Centennial Hills, NV. 
Collecting and keeping all records of your damages is critical to receiving fair compensation. Gathering copies of medical records regarding your treatment can be helpful when estimating your financial award. Some medical records to collect include:
Ambulance services 

Any lab work and radiology expenses 

Doctor and hospital bills

Occupational and physical therapy 

Medical equipment

Medication 

Nursing support 

In-home care 
Collecting evidence of your medical bills specific to your injuries and treatment allow for a more accurate estimate of recoverable damages. 
Click to contact our Nevada Motorcycle Accident Lawyers today
Start Fighting For The Justice You Deserve by Calling Van Law Today
We understand the stress you are experiencing, and we know how overwhelming the aftermath of an accident can be. We are here to help take care of the legal aspects of your case so you can focus on recovery and being with your family. 
Once you enter our office, you become a part of our family. We care about you and want to help you move forward. Contact us when you are ready to take the next step in holding the liable party accountable. A member of our team is ready to take your call and offer you a free consultation.
Client Testimonials
These guys are amazing. Helped me throughout the process. Always there when I need help. Inititailly called a law firm (the one that has lots of ads on the radio), but they declined my case. Van Law Firm accepted my case without a second thought! Kudos to Daniel, my case manager, and Amanda who expedited my payment process. Highly recommended.
Milby Mags
Got in an accident at the beginning of the year and they have been awesome, especially with it being my first accident and me being like this. They have been very communicated, stayed in contact with me the whole time, giving me updates when there were any and even when there weren't and answered any question I had. I would recommend them to anyone. Everyone I have talked to there has been very friendly. I would give them a 10 out of 10.
Ethan Gullet
They made sure that my insurance company covered what I paid for them to which included the gap for my car that was totaled. My medical costs were taken care of and reduced substantially so I was able to get more on my settlement. My case manager, Will Garcia, was always helpful in assisting me and answering any questions I had. They really did an amazing job with my case. I would definitely recommend them to anyone in need of this type of legal help. Most lawyers do not help you with the recovery of the car and rental etc. They are amazing.
Teresa Cuthbertson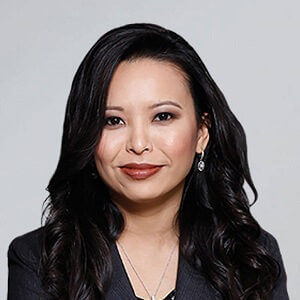 Have you been injured? We can help.
Fill out the form below, and we will get back to you very soon.