Survivors of sexual abuse in Washington can get a measure of justice through the criminal justice system. Sometimes, though, the criminal justice system does not deliver complete justice for an abuse survivor's damages. Tragically, criminal courts sometimes fail to provide any justice at all.
Whether or not your sexual abuser has been held criminally responsible, an Olympia WA sexual abuse lawyer from Van Lawcan fight for you. We will seek a financial recovery that accounts for the economic and non-economic damages your abuse has caused.
What Kind of Recoverable Damages Can Sexual Abuse Cause?
It may be difficult for survivors of sexual abuse to fully grasp the extent of the harm their abuser has caused. Though our clients often recognize that they have suffered, we help them identify the precise types of harm that their abuse has caused. We complete the process in as compassionate a manner as possible.
Over our years of representing sexual abuse survivors, we have seen that abuse can cause:
Substantial Pain and Suffering
The American Psychological Association (APA)explains that survivors of sexual abuse may experience short-term symptoms including fear, disbelief, and shock. It also explains that abuse may cause long-term damages that qualify as pain and suffering, including:
Post-traumatic stress disorder (PTSD)

Anxiety

Fear
Your abuse may have diminished your quality of life, interfered with healthy relationships, and contributed to physical, emotional, and psychological harm. You may continue to experience these adverse effects of abuse.
A sexual abuse lawyer in Olympia, WA from Van Law will work with qualified experts to recognize and value the cost of your pain and suffering.
Treatment Costs
Sexual abuse may require that you undergo both physical and psychological treatment. You may therefore face the cost of:
A medical examination following the abuse

Medical treatment for abuse-related injuries

Counseling for psychological and emotional symptoms of abuse

Medication for abuse-related symptoms

Other forms of medical and non-medical treatment
The Centers for Disease Control and Prevention (CDC)explains that sexual abuse can have a profound effect on a person, and symptoms may persist indefinitely. You deserve compensation for all abuse-related treatment that you deem necessary.
Professional Harm
The symptoms of sexual abuse can have a negative effect on your professional life. Depending on your symptoms, their severity, and how long they persist, you may:
Have a select number of jobs and careers that you can pursue because of abuse-related symptoms

Loss of income

Diminished earning power

Difficulty achieving promotions and performance bonuses

Less professional fulfillment and success
As a survivor, you simply deal with realities that we must address. It is critical that you get justice for the harm you have experienced, and a sexual abuse attorney in Olympia, WA from Van Law will work to hold your abuser (and other liable parties) accountable.
For a free legal consultation with a sexual abuse lawyer serving Olympia, call (725) 900-9000
Why Sexual Abuse Survivors Choose Van Law to Represent Them
Cases involving sexual abuse are often high stakes. Our clients have been through severe trauma, and they deserve a law firm that will do their case justice. Your case is about more than securing compensation. We need to hold one or more abusers responsible for their heinous actions.
If you choose Van Law to lead your abuse case in Olympia, WA, you will:
Get compassionate representation:

We must protect you from re-experiencing any trauma you've worked to overcome, and we will. Sexual abuse cases are unlike any other, and our team will handle your case with compassion and respect for your experience.

Have our complete financial support:

Van Law will cover all case-related expenses. Our attorneys receive no upfront compensation and only get a fee if they win your case. We do not consider financial expenses when representing a sexual abuse victim—we present the strongest case that we can, regardless of cost.

Have a direct relationship with your attorney:

As a Van Law client, there is no question of who is handling your case. We'll provide direct access to your attorney. Your lawyer will update you as your case moves forward, and we encourage you to contact us with any questions or concerns.
Hiring the right sexual abuse attorney in Olympia, WA could make or break your case. With Van Law, you will get a team that fights tirelessly for survivors of abuse. We will mirror your strength as we fight for the entire financial recovery that you deserve.
Client Testimonials for the Van Law Team
Our former clients have left testimonialsthat explain the Van Law difference:
"This was the best law firm experience I have ever had in my life and I have had several. Van Law Firm is the best…" – Jackin R.

"I want to thank Van Law Firm for the hard work and dedication they put into my case. My case manager Norma was great and explained everything in detail and answered any questions I had." – Darla S.

"My experience with this firm was great. I worked with Yesenia who kept me updated every step of the way and answered questions I had and there were a lot." – Mary T.
We value our clients' trust in us. We will do everything possible to reward your trust with financial recovery.
Olympia Sexual Abuse Lawyer Near Me (725) 900-9000
Services Our Lawyers Provide Sexual Abuse Survivors in Olympia
When we say "lawyer", we mean the Van Law team. Hiring our firm means hiring an attorney as well as paralegals, investigators, and others who will work towards your financial recovery.
Our team will lead every step in your case, including:
Identifying all liable parties

Gathering evidence of abuse without rehashing your experiences

Documenting your damages

Leading settlement negotiations

Taking your case to trial, if we need to
We must emphasize that we will handle your case with discretion, privacy, and the greatest compassion we possibly can.
Call Van Law Today for a Free Consultation About Hiring a Sexual Abuse Lawyer
Our team is familiar with Olympia and just as familiar with sexual abuse cases. We are ready to hold liable parties accountable for the harm they have caused you.
Call Van Law today for your free consultation.
Client Testimonials
These guys are amazing. Helped me throughout the process. Always there when I need help. Inititailly called a law firm (the one that has lots of ads on the radio), but they declined my case. Van Law Firm accepted my case without a second thought! Kudos to Daniel, my case manager, and Amanda who expedited my payment process. Highly recommended.
Milby Mags
Got in an accident at the beginning of the year and they have been awesome, especially with it being my first accident and me being like this. They have been very communicated, stayed in contact with me the whole time, giving me updates when there were any and even when there weren't and answered any question I had. I would recommend them to anyone. Everyone I have talked to there has been very friendly. I would give them a 10 out of 10.
Ethan Gullet
They made sure that my insurance company covered what I paid for them to which included the gap for my car that was totaled. My medical costs were taken care of and reduced substantially so I was able to get more on my settlement. My case manager, Will Garcia, was always helpful in assisting me and answering any questions I had. They really did an amazing job with my case. I would definitely recommend them to anyone in need of this type of legal help. Most lawyers do not help you with the recovery of the car and rental etc. They are amazing.
Teresa Cuthbertson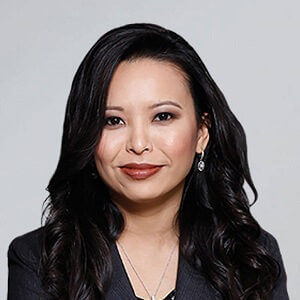 Have you been injured? We can help.
Fill out the form below, and we will get back to you very soon.