There are few experiences one can go through that are as traumatizing and impactful as suffering sexual abuse at the hands of another. Victims often feel extremely vulnerable, violated, and angry, with no real sense of where to turn in order to bring liable parties to justice.
Thankfully for Nevada sexual abuse victims, Van Law is ready to help at a moment's notice. Our Summerlin NV sexual abuse lawyer will stop at nothing to ensure that you are properly compensated for the damages you've suffered.
Award-Winning Attorneys Dedicated to Helping Summerlin Sexual Abuse Victims
Before we continue, it must be noted that sexual abuse claims can be filed in both criminal and civil courts—criminal cases are centered around convictions and sentences, whereas civil cases are only concerned with financial compensation.
As a personal injury firm, Van Law only accepts civil claims, which are centered around a plaintiff's damages. We cannot accept criminal cases, but claimants should be aware that civil claims can run concurrently with criminal proceedings, or afterward if a jury rules the defendant to be not guilty of criminal charges. Our Summerlin personal injury attorneywill:
Communicate with all other parties involved in your case for you

Hold your abuser accountable for their actions

File a personal injury lawsuit against the liable party

Gather evidence to prove you deserve compensation

Advocate for your fair financial recovery
For a free legal consultation with a sexual abuse lawyer serving Summerlin, call (725) 900-9000
Damages You Can Recover in a Summerlin Sexual Abuse Case
Our sexual abuse lawyer in Summerlin, NV can help you recover damages. We can demand damages for all the losses you suffered because of sexual abuse, including:
Physical pain and suffering

Mental anguish

Loss of enjoyment of life

Reduced earning capacity

Lost income

Medical expenses

The cost of mental health therapy
Both your economic and non-economic damages are recoverable. We will analyze your case and assign it a value that accurately accounts for all your losses. Our personal injury lawyers are prepared to fight for your best interests.
Summerlin Sexual Abuse Lawyer Near Me (725) 900-9000
Common Examples of Sexual Abuse Cases in Nevada
In Nevada, sex crimes are taken very seriously, and sex crimes can be punished with criminal charges, civil damages, and forced sex offender registration in some cases. All misdemeanor and felony charges that involve a sexual element are categorized as a sex crime, and if they are criminally convicted, those charges cannot be removed from the defendant's record. Keep in mind, however, that defendants do not have to be criminally convicted in order to be held liable in civil court. Sexual crimes are diverse, and they include:
Rape

Statutory rape

Groping or inappropriate touching

Lewdness

Indecent exposure

Sex trafficking

Incest

Sex between pupils and school employees

Child pornography

Coercion

Sexting
Civil sexual abuse cases are just like all other personal injury cases in that they may be settled outside of court or proceed to a lawsuit. In the event that a case does enter litigation, a claimant will need to present as much circumstantial evidence as possible–this includes DNA evidence, photos, videos, text messages, and testimony from medical experts. For a civil case, claimants have a lower bar as far as burden of proof, in that they only need to prove that the defendant was more likely responsible for damages than not (51 percent or higher).
After nearly ten years of defending victims' rights, we've learned that it can be extremely difficult and scary for victims to come forward with a sexual abuse claim, especially against somebody they know. As such, we're committed to maintaining the utmost levels of professionalism, empathy, and confidentiality in all that we do. We do all we can to protect victims' rights, and we want all claimants to know that our firm is a safe space.
Let us evaluate your situation and determine the best path to take to help you achieve your goals.
Click to contact our Nevada Sexual Abuse Lawyers today
Liable Parties: Who Can Be Sued for Sexual Abuse?
Any individual who commits a form of sexual abuse listed above can be found liable for a plaintiff's damages. Unfortunately, a large percentage of sexual abuse victims are abused by someone they know, in either a personal or professional capacity.
Oftentimes, abusers take advantage of a sense of trust and/or authority to get victims to do things they wouldn't normally do or don't want to do. Drugs and alcohol are also common themes in sexual abuse claims, as a lot of abusers try to lower a victim's inhibitions before committing the abuse. Some of the most common abuser/victim relationships include:
Spouses

Doctors and patients

Teachers and students

Caregivers and elderly patients

Bosses and employees

Landlords and tenants

Police and citizens
Victims often feel like there is nothing they can do about their abuse, usually because they are afraid to speak out for fear of retaliation or disbelief. This is an extremely harmful pattern that innumerable victims find themselves in and convincing them of their rights is often difficult. At Van Law, we urge all sexual abuse victims to come forward immediately, even if they don't choose our firm. Furthermore, anyone who knows of abuse taking place is obligated to report it and help stop it.
Complete a Free Case Evaluation form now
Statute of Limitations for Sexual Abuse Cases Under Nevada Law
Thankfully for sexual abuse victims in Nevada, the state has favorable provisions in its statutes of limitations. Instead of the regular two and three-year periods, victims of sexual abuse may have 20 years from the initial date of loss (DOL) to come forward; additionally, if police file a report at any time before then, or DNA evidence is discovered, no statute of limitations applies. This is explained in NRS § 171.083and NRS § 171.085.
Victims of child sexual abuse also have certain provisions–those who unknowingly suffered abuse as a child can come forward up until 43 years of age, or 36 years if they did know about the abuse.
Contact Experienced Summerlin Sexual Abuse Attorneys Now
If you or someone you love has suffered some form of sexual abuse, first make sure to contact the authorities so that any DNA evidence may be preserved; you should also seek medical attention for any pressing injuries. Next, be sure to contact the Summerlin sexual abuse attorneys from Van Law – we can hold liable parties accountable for the physical, emotional, and psychological trauma they've caused. All you need to do is call now for more information and a free consultation.
No obligation consultations are always free.
Client Testimonials
These guys are amazing. Helped me throughout the process. Always there when I need help. Inititailly called a law firm (the one that has lots of ads on the radio), but they declined my case. Van Law Firm accepted my case without a second thought! Kudos to Daniel, my case manager, and Amanda who expedited my payment process. Highly recommended.
Milby Mags
Got in an accident at the beginning of the year and they have been awesome, especially with it being my first accident and me being like this. They have been very communicated, stayed in contact with me the whole time, giving me updates when there were any and even when there weren't and answered any question I had. I would recommend them to anyone. Everyone I have talked to there has been very friendly. I would give them a 10 out of 10.
Ethan Gullet
They made sure that my insurance company covered what I paid for them to which included the gap for my car that was totaled. My medical costs were taken care of and reduced substantially so I was able to get more on my settlement. My case manager, Will Garcia, was always helpful in assisting me and answering any questions I had. They really did an amazing job with my case. I would definitely recommend them to anyone in need of this type of legal help. Most lawyers do not help you with the recovery of the car and rental etc. They are amazing.
Teresa Cuthbertson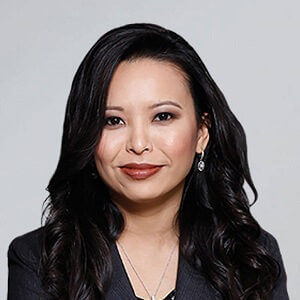 Have you been injured? We can help.
Fill out the form below, and we will get back to you very soon.