Truck accidents are generally more devastating than car accidents. This is because trucks are much larger and heavier than cars, resulting in more forceful impacts. The risks they pose make it even more vital for truck drivers to act responsibly when operating and maintaining their vehicles.
If you get injured in a Spokane truck accident, you can seek compensation to recover your crash-related expenses. Let us look at the factors affecting your settlement and how a Spokane truck accident lawyer from Van Law Firm can guide you through the various steps involved.
Liability in a Spokane Trucking Accident
We often assume the truck employer is usually responsible for the driver or other involved employees in a truck accident. However, this depends on the circumstances surrounding the crash. For instance, the driver might have driven slightly above speed limits. This could be considered ordinary negligence, which the employer will likely cover.
Meanwhile, it is unlikely that the employer will take responsibility if the driver used the truck while off-duty or if they intentionally caused the trucking accident.
Spokane Truckers Must Operate Under Motor Carrier Safety Laws
Besides violating traffic regulations, the Spokane trucker might have failed to comply with federal or state motor carrier safety regulations. Some of these include:
Conducting mandatory routine inspections, maintenance, and repairs on the trucks.
Prohibiting truck drivers from drinking alcohol or using drugs before and during trips. They must also undergo alcohol and drug testing before trips.
Truck drivers cannot drive beyond their specified hours of service and must take rests as required.
A Spokane truck accident lawyer stays updated on these laws to determine how the trucking company or driver is liable. For example, they may find the truck's cargo was not secured according to securement standards, which caused the truck to be unstable on the road.
Other Possible Liable Parties in Spokane Trucking Accidents
Besides the truck owner and the driver, other parties can also be liable for the Spokane truck accident. For example:
A drunk motorist was driving recklessly and collided with the truck, making it crash into other vehicles.
A construction firm might have failed to place sufficient signages to alert motorists of their roadworks project.
A pedestrian disobeyed traffic rules and forced the truck to swerve and crash on the road to avoid hitting them.
If someone else besides the truck owner or driver is liable, your truck accident lawyer can help search for proof, such as dash cam or surveillance footage and witness testimonies.
Let us evaluate your situation and determine the best path to take to help you achieve your goals. Give our auto injury attorneys a call today at (360) 200-0000.
For a free legal consultation with a truck accidents lawyer serving Spokane, call (725) 900-9000
Your Spokane Truck Accident Damages
Your truck accident lawyer can also help compile your expenses and assess your injuries to estimate your total damages. Some recoverable damages in your truck accident case can include:
Medical expenses, such as medications, doctors' appointments, and hospitalizations
Past and future lost income
Auto repairs
Funeral expenses (if filing for a deceased loved one)
Disabilities and disfigurements
Emotional trauma
Chronic pain
Loss of consortium or support
How Shared Fault Affects Your Spokane Truck Accident Damages
Due to the comparative fault laws in Washington Revised Code Section 4.22.005, you could get your recoverable damages reduced if you are partly responsible for the Spokane trucking accident. For example, being 30 percent liable would mean you can only recover 70 percent of the settlement.
Your truck accident lawyer can review your action before filing to help ensure it can effectively support your side of the incident dispute.
Spokane Truck Accident Lawyer Near Me (725) 900-9000
Your Compensation Options
Like other Spokane traffic accidents, you can typically file insurance claims or lawsuits against the at-fault trucker or another party. You can consult first with us on what option you can take, as both ways have their own advantages.
Filing Liability Claims
Spokane truck accident victims can usually proceed first with an insurance claim against the truck owner's liability insurance provider. A federal government agency and a few state laws require truck owners to carry liability insurance, namely:
When the truck owner or driver is liable for the accident, the liability coverage pays for their victim's expenses. However, do note that if only the driver is liable, you must file the claim with their personal auto liability insurance provider instead.
Your truck accident lawyer can present your claim to the liability insurance company. However, the other party's insurance company is not on your side, and they might try to reduce their client's liability in the accident to limit your settlement amount. If you do not accept the insurer's initial offer, the attorney can also help you appeal for reconsideration.
Click to contact our Spokane Personal Injury Lawyers today
Taking Your Spokane Truck Accident Case to Court
There are instances where a liability claim might not be a feasible recovery option. For instance, the liable driver's coverage might be unable to cover your expenses fully. Or perhaps the insurance company will not accept your claim because their client crashed the truck into your vehicle on purpose. Liability coverages usually do not extend to intentional torts.
If you face such situations, your truck accident lawyer can advise filing accident lawsuits instead. A successful Spokane truck accident suit can let you get compensated beyond the liable driver's coverage since the court determines your recovery, not the auto insurance claims adjuster.
However, accident lawsuits can take a long time to reach verdicts, though your Spokane truck accident lawyer can still represent and defend your side until the case finishes.
Complete a Free Case Evaluation form now
Submitting Your Spokane County Truck Accident Case on Time
As with all Washington injury and accident cases, your Spokane truck accident has filing deadlines you must comply with. Missing the deadline will bar you from recovery since it will automatically dismiss your submission. It would be safer to start building your case while you still have plenty of time left.
The statute of limitations for your case will vary depending on what damages you are seeking to recover. For example, you have up to three years for injury damages, (RCW § 4.16.080), and another three-year time limit for property damages.
However, your statute clock may pause or extend under certain circumstances, which your lawyer can look into. For example, filing on behalf of your child will have the statute timer pause until they turn 18 years old.
No obligation consultations are always free.
Let us help you!

Call Now: (360) 200-0000

We are available 24/7
Our Lawyers Are Here to Help
If you were a victim of a recent truck accident in Spokane, Van Law Firm is here to help you recover damages. Since 2012, our dedicated legal team has worked with injury clients throughout Washington. We can use our years of experience to better study the situation and guide you accordingly.
Our line is open for you 24/7, so you can call anytime if you have any concerns. You can also submit the case evaluation request form to get your free case review with a team member. Check out our client testimonials to find out what it's like working with our team.
Client Testimonials
Van Law Firm was fantastic! Specifically Yesenia. I got into a car accident (not my fault) on 07/12/19. From the moment I contacted their office, they took excellent care of me and my case.
Milla Rutland
In December I had a car accident and I approached the attorneys at Van Law Firm and they had the best care with me from day one. Especially my case is handled by Norma, she always spoke to me honestly and clearly and I felt very comfortable with her.
Diego Martínez Rojas
Involved in a car accident in early November last year. Came to Van Law Firm shortly after. KRYSTA LUNA has been of the utt most professional represenitive for this firm. She has always been very friendly and always let me know what is going on in my case.
Dorinda Coronado
I had a accident last year in October I was rear ended and didn't know what to do. Next day I googled law firms and Van law firm came up. I called right away and was told to come in. Yesenia explained everything to me from the beginning to end
Krystal Goff
This was the best law firm experience I have ever had in my life and I have had several. Vann Law Office is the best in Vegas and the only law firm I will ever use.
Jackin Ralph
I want to thank Van Law Firm for the hard work and dedication they put into my case. My case manager Norma was great and explained everything in detail and answered any questions I had.
Darla Storm
Van Law Firm was fantastic! Specifically Yesenia. I got into a car accident (not my fault) on 07/12/19. From the moment I contacted their office, they took excellent care of me and my case.
Milla Rutland
In December I had a car accident and I approached the attorneys at Van Law Firm and they had the best care with me from day one. Especially my case is handled by Norma, she always spoke to me honestly and clearly and I felt very comfortable with her.
Diego Martínez Rojas
Related Posts
Are You Looking For Help?
Las Vegas Office: 702-529-1011
Washington Office: (360) 200-0000
No obligation consultations are always free.
Let us help you!

Call Now: (702) 529-1011

We are available 24/7
Client Testimonials
These guys are amazing. Helped me throughout the process. Always there when I need help. Inititailly called a law firm (the one that has lots of ads on the radio), but they declined my case. Van Law Firm accepted my case without a second thought! Kudos to Daniel, my case manager, and Amanda who expedited my payment process. Highly recommended.
Milby Mags
Got in an accident at the beginning of the year and they have been awesome, especially with it being my first accident and me being like this. They have been very communicated, stayed in contact with me the whole time, giving me updates when there were any and even when there weren't and answered any question I had. I would recommend them to anyone. Everyone I have talked to there has been very friendly. I would give them a 10 out of 10.
Ethan Gullet
They made sure that my insurance company covered what I paid for them to which included the gap for my car that was totaled. My medical costs were taken care of and reduced substantially so I was able to get more on my settlement. My case manager, Will Garcia, was always helpful in assisting me and answering any questions I had. They really did an amazing job with my case. I would definitely recommend them to anyone in need of this type of legal help. Most lawyers do not help you with the recovery of the car and rental etc. They are amazing.
Teresa Cuthbertson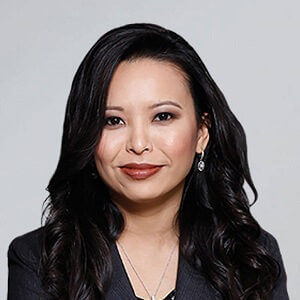 Have you been injured? We can help.
Fill out the form below, and we will get back to you very soon.