Do You Have a Taxi Cab Injury Claim?
If you were involved in an accident involving a taxi cab in Las Vegas or Henderson, call us as soon as you've been checked by a doctor and your condition is stable. The driver and the taxi company may owe you money for your injuries. We can help make sure they pay.
Whether you're a passenger in a taxi cab, a motorist, a bicyclist, or a pedestrian, you may be able to recover substantial amounts of money when you're hurt by a reckless taxi cab driver. Compensable damages include:
The cost of medical treatment by doctors and other healthcare professionals, follow-up care, surgery, hospital stays, diagnostic procedures, and rehabilitation
Medical equipment, supplies and medications necessary after your accident
Wage replacement to cover the income you lost because you became unable to work
Loss of earning capacity in the event that you are unable to earn the amount of money you earned before you were hurt
Pain and suffering including emotional scarring
You Don't Have to Be Riding in a Taxi to Have an Injury Claim
Passengers of taxi cabs can recover money for injuries sustained while in transit whether they were hurt by accidents or other means. But you don't have to be riding in the cab to have an injury claim against the driver or cab company. Other reasons you may be able to hold the cab or taxi cab company liable include:
You were a passenger in another vehicle that was hit by a taxi cab
You were a pedestrian or bystander who was hit by a taxi cab
You were injured getting into or out of a taxi
Your driver stopped to let you out in a place that was not reasonably safe
You were assaulted by a taxi driver while you were a customer
Protecting Your Rights When You're Injured by a Taxi Cab Driver
When you're hurt by a taxi cab driver there are things you can do to maintain your ability to recover compensation. Unfortunately, doing or saying the wrong thing can leave you buried under a stack of medical bills you're unable to pay.
Right After the Incident
You should seek medical attention immediately following a car accident with a taxi cab or other incident that caused you to become injured. If you were in a wreck, get checked out even if you think you weren't hurt. Your symptoms might not show up right away. If you were assaulted by a taxi driver, go to the nearest hospital for an evaluation and report the incident to the police right away.
Try to make note of the details surrounding your incident. If possible, take pictures of the taxi cab, the license plate, the VIN number, the driver, other vehicles, and your surroundings. Be sure you get the taxi cab ID number and the name of the driver and taxi cab company, if you can.
For a free legal consultation with a taxi cab accidents lawyer serving Nevada, call (725) 900-9000
Do Not Make Any Unnecessary Statements
It's important to refrain from making any statements after a crash. Saying too much or using terms that could indicate fault can cost you your case. Although the insurance companies and taxi cab companies will likely pretend to have your best interests in mind, they are typically only out for one thing; to minimize the payout of your claim.
Taxi Cab Companies Are Liable for the Actions of Their Drivers
Nevada Taxi Cab Accident Lawyer Near Me (725) 900-9000
In Nevada, taxi cab companies are liable for the actions of their drivers. When they hire drivers that do not meet the criteria Nevada's law requires, or they retain drivers who no longer qualify to operate taxi cabs, they are in violation of Nevada's negligent hiring, retention, and supervision law. People who have been convicted of certain crimes, do not meet licensing requirements, or cannot meet the health requirements established by Federal Motor Carrier Safety Regulations cannot legally drive for a taxi cab company. When companies violate the law, injured people may be able to recover punitive damages in addition to recovering money for their losses.
Before you speak with anyone regarding your accident, call our office for a free consultation. We can help make sure your rights remain protected and you can recover the money you're owed.
Client Testimonials
These guys are amazing. Helped me throughout the process. Always there when I need help. Inititailly called a law firm (the one that has lots of ads on the radio), but they declined my case. Van Law Firm accepted my case without a second thought! Kudos to Daniel, my case manager, and Amanda who expedited my payment process. Highly recommended.
Milby Mags
Got in an accident at the beginning of the year and they have been awesome, especially with it being my first accident and me being like this. They have been very communicated, stayed in contact with me the whole time, giving me updates when there were any and even when there weren't and answered any question I had. I would recommend them to anyone. Everyone I have talked to there has been very friendly. I would give them a 10 out of 10.
Ethan Gullet
They made sure that my insurance company covered what I paid for them to which included the gap for my car that was totaled. My medical costs were taken care of and reduced substantially so I was able to get more on my settlement. My case manager, Will Garcia, was always helpful in assisting me and answering any questions I had. They really did an amazing job with my case. I would definitely recommend them to anyone in need of this type of legal help. Most lawyers do not help you with the recovery of the car and rental etc. They are amazing.
Teresa Cuthbertson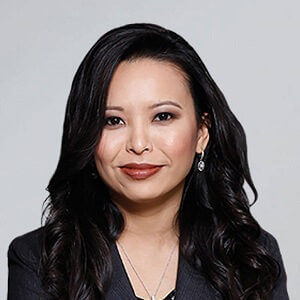 Have you been injured? We can help.
Fill out the form below, and we will get back to you very soon.