Those who injure motorcyclists on the road must pay for their negligent actions. If you suffered injuries or a loved one lost their life because of a motorcycle accident, Van Law Firm will fight for justice. A Lakewood, WA, motorcycle accident lawyer at our firm can seek compensation for any medical expenses, professional losses, pain and suffering, or other damages you have suffered.
Why Hire Van Law Firm to Complete Your Motorcycle Accident Case in Lakewood, WA
Motorcycle accidents can cause serious damages, so why not hire a law firm that is serious about winning cases? Van Law Firm aims to get a settlement or judgment for each client we represent.
We focus on personal injury law, and motorcycle accident cases fall within this practice area. If you choose our firm to lead your case, you will:
Know your attorney well: We form personal relationships with every client we represent. Your motorcycle accident case is about getting your life back on track. To achieve this goal, we will need to know you. Expect a personal one-on-one relationship with the attorney who leads your case.
Have constant access to our team: The Van Law Firm team stands on-call for our clients. Whenever you contact us, whether through email, phone, or other means, expect a quick response.
Know that your case matters to us: Everything about our representation says "your case matters." From attorneys who remember the finest details of your case to our determination in seeking a fair financial recovery, you will know that Van Law Firm values your case.
Van Law Firm's attorneys and support staff have developed a reputation for client service. Our team will uphold this reputation as we lead your motorcycle accident case in Lakewood.
Client Testimonials for Van Law Firm
Our former clients have voluntarily posted reviews of our firm, and these reviews accurately reflect our dedication to our clients:
"I want to thank Van Law Firm for the hard work and dedication they put into my case. My case manager Norma was great and explained everything in detail and answered any questions I had." –Darla Storm, former client
"My experience with this firm was great. I worked with Yesenia who kept me updated every step of the way and answered questions I had and there were a lot. Helped make sure my daughter was included as well." –Mary Turner, former client
"This was the best law firm experience I have ever had in my life and I have had several. Van Law Firm Office is the best and the only law firm I will ever use." –Jackin Ralph, former client
Our attorneys serving Lakewood know that the client is the top priority. We will fight for your financial recovery. Your motorcycle accident case will be yet another chance for Van Law Firm to prove its value to clients.
Recoverable Damages in Washington Motorcycle Accident Cases
The Centers for Disease Control and Prevention (CDC) explains that motorcyclists face a high risk of both death and serious injury when an accident happens. Van Law Firm has seen these losses in our own clients, with related damages, including:
Medical expenses: We can seek a financial recovery for your accident-related medical expenses, including the cost of emergency transport and care, hospitalization, medical equipment, and other medical services.
Pain and suffering: Motorcycle accidents may suffer physical pain, emotional distress, loss of physical abilities, cognitive and personality changes, and other types of pain and suffering.
Professional damages: You may get compensation for lost income, lost bonuses, lost earning power, and other professional losses.
Property damage: Van Law Firm may recover compensation to repair or replace your motorcycle, as well as other property damaged during your accident.
Wrongful death-related losses: When our client has lost a loved one in a motorcycle accident, our hearts break. In these cases, we may seek a financial recovery for lost companionship, lost parental guidance, funeral expenses, lost financial support, and other losses specific to a wrongful death.
We assess each case individually. Our team can evaluate your current losses and determine if you will suffer more losses in the future. We may have experts help us project the cost of future damages.
How Our Attorneys Can Complete Your Motorcycle Accident Case
We craft our legal approach to fit the client. The facts of your case will help determine how we seek compensation, but we generally assist motorcycle accident victims by:
For a free legal consultation with a motorcycle accidents lawyer serving Lakewood, call (725) 900-9000
Investigating the Motorcycle Accident
We can investigate every aspect of your accident, including:
Why the accident happened
Who is at fault for the accident
What damages resulted from the accident
What evidence of the accident exists
We can gather evidence, witness accounts, and any other useful property or information. Our firm may even hire an expert to reconstruct your motorcycle accident.
Lakewood Motorcycle Accident Lawyer Near Me (725) 900-9000
Calculating the Exact Cost of Your Damages
Our team will determine the cost of your motorcycle accident. We can even identify a monetary cost of damages without an obvious monetary value, like pain and suffering.
Click to contact our Washington Motorcycle Accident Lawyers today
Preparing for Settlement Negotiations
As we gear up for settlement negotiations, we may hire experts, organize evidence to tell the story of your accident, and document your damages. Our team will have a clear, detailed case before we begin negotiations.
Complete a Free Case Evaluation form now
Negotiating a Settlement
We will deal with insurance companies, other attorneys, and any other party involved in settlement negotiations. You will not have to face these potentially contentious negotiations, as the attorneys at Van Law Firm will handle settlement talks for you.
Going to Court, if Necessary
Our attorneys seek fair compensation by any means. Whether we secure a fair settlement or we need to go to trial, expect Van Law Firm to fight for you.
Call Us Today for Your Free Consultation About Your Motorcycle Crash Case
A Lakewood, WA, motorcycle accident lawyer from Van Law Firm is ready to represent you. Do not wait to call our team, as we may face a filing deadline for your case under RCW 4.16.080.
Call Van Law Firm today to complete your free consultation. We can explain the next steps in your case during this call.
Client Testimonials
These guys are amazing. Helped me throughout the process. Always there when I need help. Inititailly called a law firm (the one that has lots of ads on the radio), but they declined my case. Van Law Firm accepted my case without a second thought! Kudos to Daniel, my case manager, and Amanda who expedited my payment process. Highly recommended.
Milby Mags
Got in an accident at the beginning of the year and they have been awesome, especially with it being my first accident and me being like this. They have been very communicated, stayed in contact with me the whole time, giving me updates when there were any and even when there weren't and answered any question I had. I would recommend them to anyone. Everyone I have talked to there has been very friendly. I would give them a 10 out of 10.
Ethan Gullet
They made sure that my insurance company covered what I paid for them to which included the gap for my car that was totaled. My medical costs were taken care of and reduced substantially so I was able to get more on my settlement. My case manager, Will Garcia, was always helpful in assisting me and answering any questions I had. They really did an amazing job with my case. I would definitely recommend them to anyone in need of this type of legal help. Most lawyers do not help you with the recovery of the car and rental etc. They are amazing.
Teresa Cuthbertson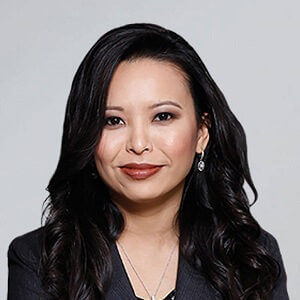 Have you been injured? We can help.
Fill out the form below, and we will get back to you very soon.