Were You Injured in a Seattle Trucking Accident?
There are hardly any experiences that can have a more profound impact on your life than a trucking accident. The injuries you sustain can completely derail your normal routine and make it seem as though you are trapped, destined to deal with discomfort and rising medical costs for life. At Van Law Firm, our personal injury lawyers have worked with countless trucking accident victims, so we know just how scary and jarring such a crash can be. Accident victims can rest assured knowing that we do everything in our power to get them the best treatment and the highest possible settlement.
As a veteran personal injury firm, our Seattle trucking accident attorneys will guide you through all the ins and outs of your claim in a timely and efficient fashion so that you can focus on regaining your strength and getting back as close to normal as possible. With decades of experience and over 500 5-star reviews, you won't want to take your case anywhere else.
For a free legal consultation with a truck accidents lawyer serving Seattle, call (725) 900-9000
Possible Trucking Accident Causes
Contrary to popular belief, the driver of a truck is not always the sole reason why a crash occurred, as there are many potential causes, such as a malfunction with the truck itself or a spell of bad weather. Unfortunately, truck drivers are often pulled from many different directions, as they are obligated to obey both the traditional traffic laws as well as any additional requirements set forth by their employer, such as long driving hours or mileage requirements.
Trucking accidents can be caused by a large number of factors, including but not limited to:
Driving while distracted by texting, smoking, eating, etc.
Aggressive turns and lane changes
Driving while intoxicated by alcohol, cannabis, or medication
Not checking mirrors for blindspots (or not having proper mirrors at all)
Driving while drowsy or sleepy
Speeding
Following behind other vehicles too closely
Aggressive driving in inclement weather
Vehicle internal malfunction or defect (engine, transmission)
Unsecured or improperly loaded cargo
External vehicle malfunction (tire, brake light)
Our truck accident attorneys can help identify the responsible party for your accident, such as a negligent truck driver, and take legal action to seek fair compensation from them.
Seattle Truck Accident Lawyer Near Me (725) 900-9000
Determining Liability in a Trucking Accident Case
One thing that separates trucking accidents from standard auto accidents is that there are almost always more parties involved, such as the driver, the driver's private insurer, the trucking company, and the truck insurer. As such, determining fault can be tricky, as it can fall on any one of the aforementioned parties or a combination of multiple. If the driver was impaired or made an ill-advised decision, that case is relatively clear-cut; however, occasionally, trucking employers will also be implicated if their policies are deemed to be contributory to more accidents.
In the event that a trucking crash was caused by either an internal or external malfunction with the truck, the fault may be attributed to any leasing company that owns the truck or even the manufacturer. Given the fact that truck drivers regularly haul loads that are tens of thousands of pounds, any breakdown of systems such as the wheels and tires, transmission, brakes, and engine could have devastating results.
Click to contact our Seattle Motor Vehicle Accident Lawyers today
Actions to Take Following a Trucking Crash
It's not hard to get swept up in the commotion that usually follows a trucking accident, but there are steps that drivers can take to be proactive in their case, such as:
Call the authorities: Police generally respond to most trucking accidents, but you should ensure that they do by calling them yourself. Any accident report they submit could be of vital importance to your claim. They can also drug test the driver at the scene if there is suspicion of impairment.
Get medical attention: Be sure to seek treatment for all injuries, no matter how minimal they may seem. This is beneficial to your claim because it establishes a timeline, and you can always point back to the fact that you sought care right away.
Use your phone to take pictures: Try to get all angles of the scene, and include any location identifiers. Check out the Steps to Follow After an Auto Accident for a comprehensive list of pictures to take.
Jot down any notes: This may not seem important, but any information at the scene of the crash could potentially become important down the line. Write down anything that sticks out as odd or noteworthy.
Collect information: For a trucking accident, always get the contact and insurance information from both the driver and the trucking company. Claimants should avoid speaking with any representative from either the trucking company or their insurer and don't sign anything before seeking legal representation.
Complete a Free Case Evaluation form now
Seek Medical Attention after a Seattle Trucking Accident
Nothing comes before your health, and seeing a doctor can also help your case for compensation. Our Seattle truck accident attorneys can use your medical documents to assess your current and future medical expenses. We can also use them to assign liability to an at-fault party.
Make sure you follow through with your prescribed medical treatment plan. The last thing you want is an insurer undervaluing or denying your claim, arguing you contributed to your losses.
Contact Trusted Seattle Trucking Accident Attorneys
When you're struggling to recover compensation after being injured in a trucking accident, contact the experienced Seattle trucking accident attorneys from Van Law Firm for a free and no-obligation consultation and case review. Call us for more information about your truck accident claim. We've helped countless Seattle-area crash victims get back on their feet with rightful compensation and top-notch treatment. Don't take our word for it, read through just one of our 500+ 5-star reviews and see for yourself.
Client Testimonials
These guys are amazing. Helped me throughout the process. Always there when I need help. Inititailly called a law firm (the one that has lots of ads on the radio), but they declined my case. Van Law Firm accepted my case without a second thought! Kudos to Daniel, my case manager, and Amanda who expedited my payment process. Highly recommended.
Milby Mags
Got in an accident at the beginning of the year and they have been awesome, especially with it being my first accident and me being like this. They have been very communicated, stayed in contact with me the whole time, giving me updates when there were any and even when there weren't and answered any question I had. I would recommend them to anyone. Everyone I have talked to there has been very friendly. I would give them a 10 out of 10.
Ethan Gullet
They made sure that my insurance company covered what I paid for them to which included the gap for my car that was totaled. My medical costs were taken care of and reduced substantially so I was able to get more on my settlement. My case manager, Will Garcia, was always helpful in assisting me and answering any questions I had. They really did an amazing job with my case. I would definitely recommend them to anyone in need of this type of legal help. Most lawyers do not help you with the recovery of the car and rental etc. They are amazing.
Teresa Cuthbertson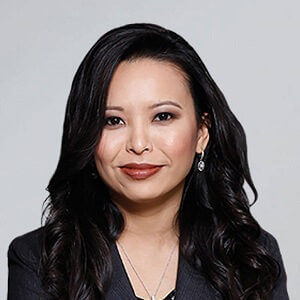 Have you been injured? We can help.
Fill out the form below, and we will get back to you very soon.