Motorcycles make up just three percent of all vehicles on the roads in the state of Washington. However, Seattle has a thriving motorcycle community. If you or a loved one was injured in a local motorcycle accident, our team at Van Law can help. We can review your case at no cost and listen to your version of events with compassion and kindness.
We never stop fighting for you. Our Seattle motorcycle accident lawyer can explain each step of the financial recovery process. We can also explain Washington law, how it impacts your case, and your right to recover damages, including lost wages, treatment costs, and pain and suffering.
Common Causes of Seattle Motorcycle Accidents
The leading cause of motorcycle accidents is drivers making a lefthand turn while motorcyclists are going straight or passing the car, according to National Highway Traffic Safety Administration (NHTSA) data. Accidents with this cause could have been avoided if the driver were diligent, checked the side and rearview mirrors, and thoroughly scanned traffic before proceeding.
Whether your accident was caused by a driver making a left turn or something else entirely, our personal injury lawyer serving Seattle can get to the bottom of it. Our investigation can thoroughly cover every aspect of your case.
For a free legal consultation with a motorcycle accidents lawyer serving Seattle, call (725) 900-9000
How Evidence From Your Motorcycle Accident Can Impact Your Case
Your case file will tell the story of your accident. Our team and the at-fault driver's representatives rely on evidence when determining the accident's cause, possibly including:
Official police report

Medical records

Injury photos

Accident scene photos

Eyewitness statements

Expert witness statements
We can also ask for your statement describing the toll the accident has taken on your life and family. Our Seattle motorcycle accident attorneys can use the evidence they compile to fight for your financial settlement.
Seattle Motorcycle Accident Lawyer Near Me (725) 900-9000
Compensation We Can Pursue for Motorcycle Accident Victims
Economic damages after a motorcycle accident are often easy to document with evidence like bills and photographs. These damages could include:
Medical costs

Property damage

Current lost wages

Lost earning ability

Property destruction

Diminished property value
Non-economic damages can be more difficult to put a monetary number on. Your lawyer can determine an appropriate value for your:
Mental anguish

Physical disability

Emotional trauma

Pain and suffering

Physical disfigurement

Loss of enjoyment of life

Wrongful death damages, if applicable
Part of our investigative process is validating the financial value of the damages we demand on your behalf. Along with the evidence that proves the at-fault driver's liability, we can collect bills, receipts, and estimates that substantiate your compensation request.
Click to contact our Washington Motorcycle Accident Lawyers today
How a Lawyer Can Help With Motorcycle Accident Compensation Negotiations
Many motorcycle accident cases are settled during negotiations. Your lawyer can: 
Accurately assess your damages

Create and send a demand letter

Field settlement offers 

Weigh the feasibility of each offer
Negotiating your case can involve several rounds of back-and-forth offers and counteroffers. The final decision to accept or reject a settlement offer is always yours to make. Our legal team can guide you in making a well-informed decision.
Complete a Free Case Evaluation form now
Why Should I Choose Van Law For My Motorcycle Accident Case?
Building a personal injury or wrongful death case is an involved process. If our Seattle motorcycle accident lawyer represents you, we can handle every aspect of your case. This includes all verbal, written, and electronic communication.
Additionally, we can do all of the following to further your case:
Obtain your official motorcycle accident report

Assess your potential financial recovery

Explain Washington laws that apply to your case

Investigate your accident and collect evidence

Complete and submit insurance claim forms

Handle all court paperwork and filings

Provide updates on the progress of your case
We can also handle the negotiation process from start to finish and fight hard to achieve the best possible outcome for you. If an acceptable settlement agreement cannot be made, we aren't afraid to keep fighting in court for the compensation you need and deserve.
Reviews and Recommendations for our Results-Driven Law Firm
When our past personal injury clients reflect on their experience with our team at Van Law, they often leave glowing reviews:
"I would recommend them to anyone. Everyone I have talked to there has been very friendly. I would give them a 10 out of 10." – Ethan G.

"I got referred here by a friend and I absolutely made the right choice in choosing this law firm. Thank you for always helping and being very professional. Customer service exceeded my expectations. Thank you again. Recommend 100%." – Aidee G.
Find more reviews like these on our testimonials page and see why you can depend on our law firm for legal care and support when you need it most.
Filing Deadlines and Their Importance to Your Motorcycle Accident Case
You generally have three years from the date of the accident to file a personal injury lawsuit, according to RCW § 4.16.080. It also generally gives you three years from the date of a loved one's passing to file a wrongful death lawsuit.
As stated, many cases are often settled without a lawsuit. However, you'll want to have the option of a suit if a fair settlement can't be reached in negotiations. You won't be able to file your lawsuit if the statute of limitations is expired.
Our law firm can work hard to meet the appropriate filing deadline and protect your right to take your case to court, if necessary.
Call Today for Your Free Motorcycle Accident Consultation
At Van Law, we're proud to serve the people of Seattle, Washington. If you or a loved one was injured in a recent motorcycle accident, we can help. Our motorcycle accident lawyers can prove the cause of your accident and take on the at-fault driver and their insurance company to pursue both compensation and justice on your behalf.
Get started fighting for financial compensation by contacting our client-focused team at Van Law today.
Client Testimonials
These guys are amazing. Helped me throughout the process. Always there when I need help. Inititailly called a law firm (the one that has lots of ads on the radio), but they declined my case. Van Law Firm accepted my case without a second thought! Kudos to Daniel, my case manager, and Amanda who expedited my payment process. Highly recommended.
Milby Mags
Got in an accident at the beginning of the year and they have been awesome, especially with it being my first accident and me being like this. They have been very communicated, stayed in contact with me the whole time, giving me updates when there were any and even when there weren't and answered any question I had. I would recommend them to anyone. Everyone I have talked to there has been very friendly. I would give them a 10 out of 10.
Ethan Gullet
They made sure that my insurance company covered what I paid for them to which included the gap for my car that was totaled. My medical costs were taken care of and reduced substantially so I was able to get more on my settlement. My case manager, Will Garcia, was always helpful in assisting me and answering any questions I had. They really did an amazing job with my case. I would definitely recommend them to anyone in need of this type of legal help. Most lawyers do not help you with the recovery of the car and rental etc. They are amazing.
Teresa Cuthbertson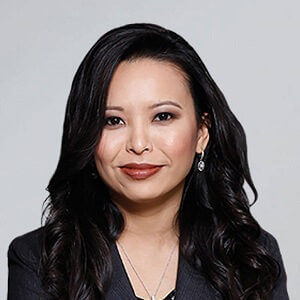 Have you been injured? We can help.
Fill out the form below, and we will get back to you very soon.