Our sex crimes lawyers help survivors of Lakewood, WA, sexual assaults get justice. While most people are familiar with the criminal charges this type of assault could bring, this is not the only way those who suffered emotional and physical injuries can hold the perpetrator or others involved accountable. Our Lakewood personal injury lawyers can work on your behalf to recover economic and non-economic damages through a settlement or lawsuit. 
A Lakewood sexual assault lawyer from Van Law can demand fair compensation for clients who endured sexual assault or abuse in Pierce County, WA. We provide free, confidential consultations. You can discuss your rights and options with a team member today at no cost to you or your family. 
Our Sexual Assault Attorney in Lakewood, WA, Seeks Damages for Clients
When we build a case based on the sexual assault our client endured, we seek to recover fair compensation for their economic and non-economic damages. This could include the cost of seeing a doctor for physical injuries, therapy for emotional wounds, and psychological pain and suffering.
As our Lakewood sexual assault lawyer takes legal action for you, they will identify, document, and value your recoverable damages, pursuing a payout that covers them through a negotiated settlement or trial verdict. Recoverable damages in a Lakewood, WA, sexual assault case could include: 
Pain and suffering, mental anguish, and other intangible losses

Current and future medical care for physical and emotional injuries

Lost income and reduced earning capacity 
For a free legal consultation with a sexual assault lawyer serving Lakewood, call (725) 900-9000
How Our Lakewood Sexual Assault Attorneys Navigate Cases
When you hire our Lakewood sexual abuse or sexual assault lawyers to work on your case, we will seek compensation and seek to hold the parties who caused or allowed your injuries accountable. In a civil case against the perpetrator or another liable party, they could have to pay for the expenses and losses you endured, including your emotional pain and suffering.
Washington State's criminal law defines sexual assault. Under WAC 478-121-150, sexual assault occurs when one person has sexual contact with another without consent. It can also occur when the perpetrator's actions exceed the other person's consent. Under this law, sexual assault could include almost any intentional sexual contact, from touching the body to rape.  
Criminal Cases Have No Bearing on Sexual Assault Civil Cases
While sexual assault is defined under criminal statutes, and the perpetrator could face a criminal trial and conviction, the civil case our lawyers pursue is unrelated. We can often hold parties legally responsible through a personal injury case when there were no charges or convictions in criminal court.
We use police reports and information gathered by the Lakewood Police Department, Pierce County authorities, or other law enforcement officers to support our claims. However, this does not mean the criminal case's outcome has any bearing on the civil case or how it progresses.
Lakewood Sexual Assault Lawyer Near Me (725) 900-9000
Van Law's Lakewood, WA, Sexual Assault Lawyer Will Handle Your Entire Case
Van Law hopes to empower victims of sexual abuse and assault by handling their civil cases with the careful attention to detail they deserve. We fight to help our clients get justice. If you work with us, you can count on your lawyer to: 
Answer your questions 

Address any concerns that arise

Manage all communications with outside parties

Explain how Washington State's laws apply to your case

Investigate what happened and gather evidence to support the case

Estimate a fair settlement range for your case

Negotiate a fair settlement when possible 

File a lawsuit against the liable party or parties
Our Van Law Lakewood sexual assault attorneys understand how challenging it can be to come forward and take legal action against the party or parties who hurt you. We know discussing the details of your sexual assault is hard. We want to ensure you feel comfortable discussing the case with our team. Know that everything you tell us is confidential and will only be used to further your case and seek the best outcome.
Our personal injury lawyers have secured more than $50 million in settlements and verdicts for clients. You could be next. We can go to work on your Lakewood sexual assault injury case today with no upfront costs. We do not charge anything upfront; you only pay later if we secure a payout for you. There are no hourly charges. Instead, our attorney's fees are part of the settlement or court-ordered award we recover for you.
Click to contact our Lakewood Personal Injury Lawyers today
Our Sexual Assault Lawyers in Lakewood, WA, Fight for Justice
Our lawyers believe in getting justice for sexual assault survivors to the fullest extent allowed under state law. We fight for compensation and to hold the at-fault party or parties accountable. Like other personal injury cases, there are generally two ways to win a sexual assault injury case: 
Settle on a negotiated offer

Go to trial and receive a verdict and court award
Our sex offense attorneys are not afraid to litigate any case. We understand what it takes to show what happened and who is legally responsible. We develop a compelling case based on evidence. This could include:
Your testimony

Eyewitness statements

Videos and photos

Texts and emails

Relevant medical records

Medical expert testimony

Documentation of your damages
These cases have complex deadlines. In general, you may have longer than you think to act. Our sexual assault defense attorneys serving Lakewood, WA, and surrounding areas can assess your case and explain when you need to begin pursuing compensation. We will also explain how long you have to retain legal representation. In general, it may be easier to build a strong case the sooner you get started. However, it is possible to recover compensation after a significant delay for many survivors. 
Complete a Free Case Evaluation form now
Discuss Your Lakewood Case With Our Team Today for Free
Van Law represents survivors of sexual assault in Lakewood, Washington. We manage these cases for our clients, fighting for justice, compensation, and accountability. We may be able to build a case against the perpetrator or other involved parties. Let us review your case with you today during a free, confidential consultation. 
Contact us now to receive legal advice tailored to your situation and explore your legal options. We understand that this is a challenging time for you. While you focus on recovering, let us fight on your behalf to earn you the compensation and justice you deserve.
Client Testimonials
These guys are amazing. Helped me throughout the process. Always there when I need help. Inititailly called a law firm (the one that has lots of ads on the radio), but they declined my case. Van Law Firm accepted my case without a second thought! Kudos to Daniel, my case manager, and Amanda who expedited my payment process. Highly recommended.
Milby Mags
Got in an accident at the beginning of the year and they have been awesome, especially with it being my first accident and me being like this. They have been very communicated, stayed in contact with me the whole time, giving me updates when there were any and even when there weren't and answered any question I had. I would recommend them to anyone. Everyone I have talked to there has been very friendly. I would give them a 10 out of 10.
Ethan Gullet
They made sure that my insurance company covered what I paid for them to which included the gap for my car that was totaled. My medical costs were taken care of and reduced substantially so I was able to get more on my settlement. My case manager, Will Garcia, was always helpful in assisting me and answering any questions I had. They really did an amazing job with my case. I would definitely recommend them to anyone in need of this type of legal help. Most lawyers do not help you with the recovery of the car and rental etc. They are amazing.
Teresa Cuthbertson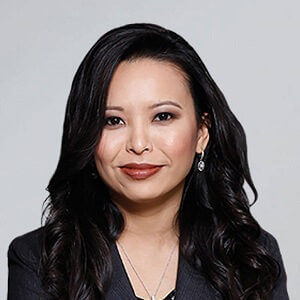 Have you been injured? We can help.
Fill out the form below, and we will get back to you very soon.