Only survivors can genuinely comprehend the cost that sexual abuse exacts. However, the team at Van Law has worked hard to understand survivors' stories and fight for a measure of justice. An Auburn, WA, sexual abuse lawyerfrom our firm will demand compensation from those liable for your abuse.
Our entire team supports the sexual abuse survivors we represent in Auburn. Let us focus on getting a fair financial recovery as you continue to move forward from your abuse.
Why Sexual Abuse Survivors in Auburn, WA, Hire Van Law
Washington's criminal justice system does not always hold sexual abusers adequately responsible for their actions. However, even when the courts do right by abuse survivors, the victim may still face damages that a criminal conviction does not address.
Many survivors turn to Van Law to pursue justice through Washington's civil legal system. Those survivors choose to hire a sexual abuse lawyer in Auburn, Washington, from Van Law because:
Sexual abuse cases are a key practice area for Van Law:

While we know that each survivor experiences unique circumstances, we are familiar with civil sexual abuse cases. We understand relevant laws and procedures in Washington and are ready to complete your case as efficiently as possible.

Our attorneys put the client first:

In some sexual abuse cases, circumstances might require a law firm to choose between what suits it and what is right for the client. Without exception, the Van Law team puts the client's interests first. That's our vow to you.

We understand the complex nature of sexual abuse symptoms:

There is nothing simple about sexual abuse and its effects on a survivor's life. However, because we have pursued many sexual abuse cases, we'll be ready to identify your damages and assign them an accurate monetary figure.

We know how sensitive your case is:

A sexual abuse case is far different than any other we handle. Thus, the survivors we represent deserve the highest levels of compassion and privacy, and that is what an Auburn, WA, sexual abuse lawyer at Van Law will provide.
As fellow Washingtonians, we see it as our duty to contribute to the safety of our brothers and sisters in the Green River Valley. Representing survivors of sexual abuse is our way of making our state safer and delivering the justice that every survivor deserves.
Read What Former Clients Say About the Van Law Team
We take pride every time a client expresses gratitude for our services. Some of our testimonialsinclude:
"Van Law Firm was fantastic! … From the moment I contacted their office, they took excellent care of me and my case." — Milla R.

"I want to thank Van Law Firm for the hard work and dedication they put into my case. My case manager Norma was great and explained everything in detail and answered any questions I had." — Darla S.
The entire Van Law team will work together to fight for you. Expect urgency and compassion in the way we handle your case.
For a free legal consultation with a sexual abuse lawyer serving Auburn, call (725) 900-9000
We Understand the Damages that Abuse Survivors in Auburn Suffer
A sexual abuse attorney from Van Law wants to hear about your abuse-related symptoms. By getting to know you and learning about your experiences, we can begin fighting for a reasonable financial recovery.
Pain and Suffering
As the Centers for Disease Control and Prevention (CDC)notes, a sexual abuse survivor's pain and suffering may include:
Depression

Post-traumatic stress disorder (PTSD)

Substance abuse issues

Chronic health conditions
Sexual abuse victims might also experience fear, sleep problems, traumatic memories, and anxiety. Such symptoms affect virtually every aspect of your life, including relationships and your ability to enjoy your life.
We will determine your pain and suffering damages in a professional manner that shows respect for your recovery.
Professional Harm
Coping with the symptoms of sexual abuse is not easy. Unfortunately, it may interfere with your ability to work. Professional damages related to sexual abuse include:
Inability to maintain steady employment

Loss of jobs or careers

Limited employment opportunities
More specifically, your abuse symptoms may cost you income, earning power, bonuses, promotions, and other benefits of steady employment not limited by the effects of trauma.
Some victims may not even realize how much their abuse has affected their life, including their professional success. Our firm will help shed light on the actual cost of your abuse in Auburn, Washington.
Medical Expenses and Other Treatment Costs
Our team will determine the cost of any medical treatment you need for physical, psychological, and emotional harm you suffered. Those liable for your abuse should cover these costs; we'll demand that they do.
Auburn Sexual Abuse Lawyer Near Me (725) 900-9000
The Van Law Team Will Lead Every Step of Your Sexual Abuse Case in Auburn, WA
We want you to continue your recovery while we handle as much of your case as possible. Thus, our sexual abuse attorneys in Auburn, WA, will lead you through the legal process.
Our duties in Washington sexual abuse cases generally include the following:
Collecting evidence that helps prove the defendant's liability

Documenting the client's abuse-related damages in a compassionate, noninvasive way

Hiring experts to testify about abuse symptoms, speak to the defendant's liability, and calculate the client's damages

Representing our client in settlement negotiations

Handling a trial if necessary
While we handle every step in the legal process, we'll ensure you remain free to live your life and focus on recovery.
Click to contact our Washington Sexual Abuse Lawyers today
Call Van Law Today for a Free Consultation About How an Auburn, WA, Sexual Abuse Lawyer Can Help
Get to know our firm, ask questions, and learn more about our services during a freeconsultation. We're available 24/7 and may face a deadline for filing your sexual abuse case in Auburn, Washington.
So, please don't wait to contact us. Instead, contact Van Law today for your free consultation. A passionate, dedicated lawyer is only one call away.
Client Testimonials
These guys are amazing. Helped me throughout the process. Always there when I need help. Inititailly called a law firm (the one that has lots of ads on the radio), but they declined my case. Van Law Firm accepted my case without a second thought! Kudos to Daniel, my case manager, and Amanda who expedited my payment process. Highly recommended.
Milby Mags
Got in an accident at the beginning of the year and they have been awesome, especially with it being my first accident and me being like this. They have been very communicated, stayed in contact with me the whole time, giving me updates when there were any and even when there weren't and answered any question I had. I would recommend them to anyone. Everyone I have talked to there has been very friendly. I would give them a 10 out of 10.
Ethan Gullet
They made sure that my insurance company covered what I paid for them to which included the gap for my car that was totaled. My medical costs were taken care of and reduced substantially so I was able to get more on my settlement. My case manager, Will Garcia, was always helpful in assisting me and answering any questions I had. They really did an amazing job with my case. I would definitely recommend them to anyone in need of this type of legal help. Most lawyers do not help you with the recovery of the car and rental etc. They are amazing.
Teresa Cuthbertson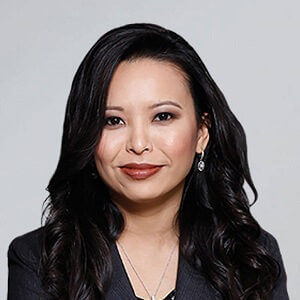 Have you been injured? We can help.
Fill out the form below, and we will get back to you very soon.