When you go shopping, visit amusement parks, enjoy excursions on vacation, or visit someone's home, you expect to be safe. You don't expect to be injured because of someone else's negligence or recklessness. Recovering from unexpected injuries physically, mentally, and emotionally can leave you with unplanned bills.
If you or a loved one was injured on someone else's property, you have options to recover compensation for your damages. Our Vancouver, WA premises liability lawyers can walk you through your options and hold the liable party responsible for your injuries. At Van Law Firm, we're ready to handle your case and fight for you.
How Can a Vancouver, WA Premises Liability Lawyer Help Me?
It can be difficult to go up against large companies or navigate how to deal with a complicated claim. Hiring an attorney can free you of these burdens and allow you to focus on your recovery. Let us take care of the legal process of your case while you prioritize healing and moving forward as best you can.
The benefits of hiring an attorney from our team go beyond just filing claim forms. We help you through the process each step of the way, ensuring your case meets all deadlines. We extensively prepare your case, completing a thorough investigation by gathering evidence. During the entire legal process, we will advocate for what you deserve during communications with all parties.
It is important that you contact a premises liability lawyer as soon as possible after your accident to ensure you meet the statute of limitations. In Washington, you have three years to file suit. (RCW § 4.16.080) If you do not file within the given timeframe, you will not be able to file a claim later on.
Our Attorneys Will Help You Collect Compensation
Damages you can recover fall into two categories: economic and non-economic damages. Economic damages refer to monetary losses, while non-economic damages refer to non-monetary losses. We can help you seek compensation for both types of losses, which could include:
Medical bills (past and future), including rehabilitation
Loss of past and future income
Reduced earning capacity
Pain and suffering
Emotional distress
Loss of enjoyment of life
Post-traumatic stress disorder (PTSD)
Wrongful death (if you lost a loved one because of their injuries)
Our attorneys will investigate your case to determine how you were affected. Then, we can pursue the financial recovery you deserve.
Why Van Law Firm?
Getting you the justice you deserve and the maximum compensation is our top priority. Our firm has been named among the country's Super Lawyers. We really do care about you and your case, and our client reviews show how much we care. Consider these selected reviews from past clients:
"My experience with this firm was great. I worked with Yesenia who kept me updated every step of the way and answered questions I had and they were a lot. Helped make sure my daughter was included as well." – Mary Turner
"I want to thank Van Law Firm for the hard work and dedication they put into my case. My case manager Norma was great and explained everything in detail and answered any questions I had." – Darla Storm
For a free legal consultation with a premises liability lawyer serving Vancouver, call (725) 900-9000
Van Law Firm Can Help You With these Kinds of Premises Liability Cases
When unsafe conditions on someone's property lead to a victim's injuries, this is known as a premises liability case. Some examples of premises liability accidents include:
Animal and dog bites
Slip and fall accidents, which may involve slippery floors, broken stairs, uneven or dangerous sidewalks, or other hazards
Amusement park accidents
Negligent or inadequate security
Water leaks and flooding
Swimming pool accidents
Inadequate maintenance
Premises liability accidents can occur in many different ways and can be widely defined. If you aren't sure whether you are eligible to file your case, our team can walk you through your options once we know the details of your accident.
Common Injuries from Premises Liability Accidents
These accidents can lead to serious injuries, including but not limited to:
Broken bones
Burns
Internal injuries
Neck and back injuries
Spinal cord injuries
Traumatic brain injuries
Some of these injuries can be catastrophic and life-changing. For instance, a traumatic brain injury (TBI) happens from a violent blow or jolt to the head and or body affecting your brain cells. You may face a TBI from a slip and fall or another accident on a premises. The effect of a TBI can range in severity, leaving temporary or long-term effects on your life. (Mayo Clinic)
If you sustained an injury on someone else's property, a personal injury attorney from Van Law can help fight for your right to recover compensation so you can focus on recovering from your injuries.
Vancouver Premises Liability Lawyer Near Me (725) 900-9000
How Will a Premises Liability Lawyer Prove My Claim?
Your lawyer can assist you in proving the elements of your case. We can demonstrate that the property owner owed a duty of care to you, but they breached that duty and caused your injuries.
Duty of Care
Property owners have the responsibility to keep their property safe for visitors. Visitors are divided into three categories, and a property owner's duties depend on your status when you were on the property when the accident happened.
Invitee: Someone who is implicitly invited to be on the property by the property owner, like a retail store shopper
Licensee: A person who is usually on the property for business or other reasons
Trespasser: Someone who unlawfully enters the property
Our attorneys will help you determine your classification as a visitor and the property owner's legal obligations.
Breach of Duty
If the property owner failed to abide by their duty of care and live up to his or her legal obligations, they breached their duty. The owner's actions are negligent or careless.
Causation
Once we have established the person's legal responsibilities for your injuries, we demonstrate that their negligence directly caused the damages you are trying to recover.
Damages
You could be suffering from several kinds of losses. As mentioned, our team can help you seek the compensation you deserve for your financial and non-financial damages.
Click to contact our Vancouver Personal Injury Lawyers today
Contact a Vancouver, WA Premises Liability Lawyer Today
Dealing with unexpected financial burdens after your accident can cause you unwanted stress. When you hire our team, you can have someone on your side handling your case so you can focus on your recovery.
Call us or fill out a form on our website for your free consultation. We can help determine if you are eligible to file a claim and get started on your case immediately. Contact us today to learn more.
Client Testimonials
These guys are amazing. Helped me throughout the process. Always there when I need help. Inititailly called a law firm (the one that has lots of ads on the radio), but they declined my case. Van Law Firm accepted my case without a second thought! Kudos to Daniel, my case manager, and Amanda who expedited my payment process. Highly recommended.
Milby Mags
Got in an accident at the beginning of the year and they have been awesome, especially with it being my first accident and me being like this. They have been very communicated, stayed in contact with me the whole time, giving me updates when there were any and even when there weren't and answered any question I had. I would recommend them to anyone. Everyone I have talked to there has been very friendly. I would give them a 10 out of 10.
Ethan Gullet
They made sure that my insurance company covered what I paid for them to which included the gap for my car that was totaled. My medical costs were taken care of and reduced substantially so I was able to get more on my settlement. My case manager, Will Garcia, was always helpful in assisting me and answering any questions I had. They really did an amazing job with my case. I would definitely recommend them to anyone in need of this type of legal help. Most lawyers do not help you with the recovery of the car and rental etc. They are amazing.
Teresa Cuthbertson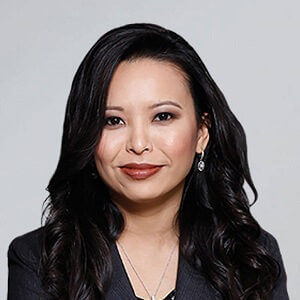 Have you been injured? We can help.
Fill out the form below, and we will get back to you very soon.