Passionate Personal Injury Lawyers Fighting for You
When you've suffered injuries in an accident that resulted from another person's negligence, it can start to feel as though everyone is pressuring you. Opposing insurers and at-fault parties can intimidate victims into walking away from a claim even if it's completely justified. Insurance companies will also do what's in their best interest, which is to save money, so it can be difficult to get a fair settlement when going against them alone.
With a skilled personal injury lawyer in Vancouver, WA, you can maximize your chances of holding the responsible party accountable and receiving fair financial compensation. Statistics show that having legal representation typically results in higher financial settlements, approximately three times higher on average. With our legal experience, we've helped countless accident victims achieve financial recovery and get back on their feet. Our expertise and attention to customer care make us a top choice among Vancouver personal injury attorneys. Call (360) 200-0000 to experience the Van Law Firm standard for yourself and receive a free initial consultation.
We're always on top of the latest industry trends and claims, so that we never miss an opportunity to help new claimants. This is, of course, in addition to our foundation of practice specialties, which includes:
Auto collisions
Bad faith insurance claims
Product liability claims
Nursing home abuse
Premises liability claims
Motorcycle accidents
Uninsured and underinsured motorist cases
Wrongful death cases
Workers' compensation
Trucking collisions
Accidents harm everyone without discrimination, and therefore we serve claimants from all backgrounds and walks of life. If we accept your case, the bottom line is we are with you through the entire process. No client will ever feel disrespected or discriminated against when they come to our firm.
For a free legal consultation with a personal injury lawyer serving Vancouver, call (725) 900-9000
Benefits of Hiring an Attorney
Acquiring legal services comes with several benefits. An experienced lawyer will understand local statutes and civil laws. They'll use their extensive knowledge to prove the negligence of the liable party and will secure evidence to build a strong case. An attorney takes on a lot of complex and time-consuming tasks on the plaintiff's behalf, such investigating liable parties, filing claims, handling paperwork, and gathering testimonies, police reports, video, phone records, and other relevant evidence.
As mentioned earlier, having a lawyer to represent you in a personal injury lawsuit also typically results in higher settlements. Lawyers know how insurance companies work and the ploys they use to devalue accident claims. Van Law Firm is committed to ensuring that nobody is coaxed out of preserving their rights and getting justice. Many of our personal injury attorneys come straight from insurance defense, so we excel at countering their tactics and winning fair compensation to cover medical care and other damages.
Our legal team will also never back down if the opposing party threatens trial or refuses to pay. With our Vancouver personal injury lawyers, you will have someone to fight for you from intake to settlement.
Vancouver Personal Injury Lawyer Near Me (725) 900-9000
About Comparative Fault Laws
Your personal injury claim will move along much smoother if you do two simple things: hire a lawyer and be truthful in answering their questions. Doing so will give them a better understanding of the accident in question, which will help them craft the best argument. Perhaps the most important question you will be asked is whether or not you were partially liable for the accident in question.
This is not meant to be an accusation; instead, it has to do with a set of Washington state laws known as comparative fault. Essentially, comparative fault says that liability for an accident can be distributed between all parties, so long as the total reaches 100 percent. If you are assigned a percentage of fault, your end settlement will be reduced by the same percentage. Additionally, any party with over 50 percent of the liability will not be able to recover anything.
An attorney can build the best case when they have all of the details of the situation. So, if you know that you were partially at fault, it's best to tell your attorney as soon as possible, so that they and you are not caught off guard at any moment by the defense.
If you are dealing with someone who is denying guilt or attempting to pass more blame on you than is deserved, having an experienced attorney is vital. With a personal injury lawyer in Vancouver, WA, you will significantly increase your chances of receiving maximum compensation.
Let us evaluate your situation and determine the best path to take to help you achieve your goals. Give our injury attorneys a call today at (360) 200-0000.
Click to contact our Nevada Personal Injury Lawyers today
What Types of Damages Can Vancouver Accident Victims Recover?
Every case has a unique settlement because every accident is different. No two cases will have the exact same injuries, so there are no set guidelines for awarding damages. For the most part, your settlement will rely on three factors: the severity of your injuries, the type of accident involved, and the skill of your attorney. In most cases, if you aren't very injured, you won't recover very much regardless of who your lawyer is. However, the more severe the injuries get, the higher the stakes become, and a good attorney becomes invaluable.
All damages are generally divided into two categories–punitive and compensatory. Less than one-tenth of cases will feature punitive damages, as they are reserved for the most brutal examples of negligence. For the most part, only cases involving death or serious injury (paralysis, cancer, etc.) will discuss punitive damages.
Conversely, compensatory damages are the standard forms of compensation for physical and emotional injuries. They typically include:
Medical costs
Property damage
Lost wages, damage to future earnings
Disability
Loss of enjoyment
Pain and suffering
Loss of companionship
As a general rule, non-economic damages are always harder to recover than economic ones. That is because economic damages can be easily tallied (medical bills, property damage, lost wages), whereas non-economic damages such as loss of enjoyment are heavily dependent on evidence and attorneys' techniques. When you receive help from a personal injury attorney at our firm, they will assess all of your losses and come up with an estimate of damages.
No obligation consultations are always free.
Let us help you!
We are available 24/7
Complete a Free Case Evaluation form now
Call Our Personal Injury Attorneys in Vancouver, WA
Don't let the negligence of others impact your life moving forward. Our team is dedicated to assisting local residents with their personal injury and mass tort claims. If you're looking for a top-notch personal injury attorney in Vancouver, contact Van Law Firm right away. We've helped countless accident victims in Washington state, and we're ready to help more. Call (360) 200-0000 now for more information about how VLF can help.
Client Testimonials
These guys are amazing. Helped me throughout the process. Always there when I need help. Inititailly called a law firm (the one that has lots of ads on the radio), but they declined my case. Van Law Firm accepted my case without a second thought! Kudos to Daniel, my case manager, and Amanda who expedited my payment process. Highly recommended.
Milby Mags
Got in an accident at the beginning of the year and they have been awesome, especially with it being my first accident and me being like this. They have been very communicated, stayed in contact with me the whole time, giving me updates when there were any and even when there weren't and answered any question I had. I would recommend them to anyone. Everyone I have talked to there has been very friendly. I would give them a 10 out of 10.
Ethan Gullet
They made sure that my insurance company covered what I paid for them to which included the gap for my car that was totaled. My medical costs were taken care of and reduced substantially so I was able to get more on my settlement. My case manager, Will Garcia, was always helpful in assisting me and answering any questions I had. They really did an amazing job with my case. I would definitely recommend them to anyone in need of this type of legal help. Most lawyers do not help you with the recovery of the car and rental etc. They are amazing.
Teresa Cuthbertson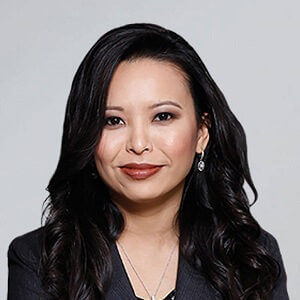 Have you been injured? We can help.
Fill out the form below, and we will get back to you very soon.