Truck accident cases can involve a lot of specialized information—Hours of Service regulations, requirements for specific cargo, and employment contracts between drivers and trucking companies. Knowing who to hold accountable requires understanding the specifics. However, getting to the bottom of a crash when you're injured, worrying about paying your bills, and missing out on work can feel like too much.
Leave it to us. The Puyallup truck accident lawyers with Van Law are familiar with the trucking industry. By applying our knowledge and experience to your case, we not only work to make sense of your accident, but we also explore ways to maximize your damages.
Our Truck Accident Lawyers Will Pursue Your Case to the End
Van Law can juggle the many details involved in pursuing an injury case. Some of the ways you can utilize our personal injury lawyers:
Gathering evidence and information
Consulting experts for testimony and analysis
Investigating the trucking company and driver
Connecting you with care and resources
Filing an insurance claim and talking to adjusters
Keeping track of deadlines and paperwork
Representing you in settlement negotiations
Filing a personal injury lawsuit
Through all these services, we can help accomplish something extra: restoring your peace of mind. We can't eliminate every stressor in your life, but we can work to alleviate as many as possible by taking over your truck collision case.
We Aren't Afraid of Big Trucking Companies
Truck drivers are typically employed by trucking companies that are prepared to protect themselves from liability. They may try to blame someone else, including their drivers or even you.
Van Law has experience taking on trucking and freight companies, and our truck accident lawyers in Puyallup, WA, can determine if the company itself was negligent or if they share liability with their drivers.
We Are No Strangers to Taking on Insurance Companies
Whether the liable party in your case is a trucking company, a truck driver, or another party, you likely will deal with an insurance company. Insurers don't just investigate the accident—they investigate you, hoping to prove you are not as injured as you claim so that they can pay you less. They often deliberately offer lower settlements initially.
Even if you aren't facing these tactics but just need help talking to adjusters or understanding your rights, our Washington truck accident attorneys can assist you with anything related to insurance, from knowing what forms to file to negotiating the terms of your settlement.
We Are Prepared to Go to Court
There are several reasons your case might go past an insurance claim and proceed to a lawsuit:
Not reaching a settlement agreement before the statute of limitations expires
Disagreeing on who is liable, including if you are blamed
Lack of or insufficient insurance coverage
Bad faith by an insurance company, like denying a claim without reason
Whatever the scenario in your truck accident case, our Puyallup attorneys are prepared to go to court if it means obtaining your rightful damages.
For a free legal consultation with a truck accidents lawyer serving Puyallup, call (725) 900-9000
Get Help Pursuing Damages From Our Truck Collision Lawyers
One of the most important ways our truck accident lawyers serve Puyallup, WA, is by assessing your losses and fighting for matching compensation. What you tell us about your experience enables us to work to recover damages for:
Past and future medical treatment
Past and future lost income
Reduced ability to earn income
Pain and suffering
Reduced enjoyment of life
In addition to listening to your story, we will talk with your doctors and therapists to gauge your prognosis. We can meet with financial experts to understand your economic losses. We may also interview your friends, family, and coworkers to learn about the toll this ordeal has taken on you personally, which can help us prove pain and suffering.
Covering Catastrophic Injuries
Accidents involving large trucks tend to cause more serious injuries because of their size, according to the Federal Motor Carrier Safety Administration (FMCSA). Smaller vehicles can even get pulled underneath a truck with higher ground clearance.
If this happened to you, you may have suffered a catastrophic injury like:
Crushed bones
Lost limbs
Internal injuries and organ damage
Nerve damage
Traumatic brain injuries
Spinal cord injuries and paralysis
Other neck and back injuries
These injuries could cause skyrocketing medical costs and other losses. Some expenses become a permanent part of your life, like long-term prescriptions, ongoing therapies, and pain management.
We won't let the liable parties take a shortsighted view of your damages. At Van Law, we are prepared to fight for appropriate compensation for severe injuries, including for future losses.
Puyallup Truck Accident Lawyer Near Me (725) 900-9000
We Represent Grieving Families Following Fatal Truck Accidents
Unfortunately, many collisions with large commercial trucks prove fatal for passengers. In fact, the Insurance Institute for Highway Safety (IIHS) found that 68 percent of fatalities in truck crashes were passenger vehicle occupants.
If you lost a loved one this way, you can pursue a claim or lawsuit. Rather than personal injury compensation, you can pursue wrongful death damages to pay for:
Medical treatment and end-of-life care
Lost income your loved one would have earned
Pain and suffering and emotional distress
Lost guidance and advice from a parent
Lost support and companionship from a spouse
Our wrongful death lawyers can handle this while you and your family process your loss.
Click to contact our Washington Truck Accident Lawyers today
Our Truck Accident Attorneys Keep an Eye on the Deadlines
For an insurance claim, you should notify your insurer right away that you or a loved one were in a truck accident. The timeline of the claims process can vary, but our truck accident attorneys in Puyallup, WA, can monitor your claim's progress and work to keep it running efficiently.
For both personal injury and wrongful death lawsuits, you typically have three years to file in Puyallup, according to RCW § 4.16.080. However, some factors can lengthen or shorten this period, so don't delay in reaching out to Van Law to determine how long you have.
Complete a Free Case Evaluation form now
Let Van Law Navigate the Complexities of Your Truck Accident Case
Don't worry about making sense of what happened—leave your case in our hands. Our Puyallup truck accident lawyers can investigate your crash, identify all liable parties, and determine your damages. Contact us today to get started with a free consultation and leave the process to us!
Client Testimonials
These guys are amazing. Helped me throughout the process. Always there when I need help. Inititailly called a law firm (the one that has lots of ads on the radio), but they declined my case. Van Law Firm accepted my case without a second thought! Kudos to Daniel, my case manager, and Amanda who expedited my payment process. Highly recommended.
Milby Mags
Got in an accident at the beginning of the year and they have been awesome, especially with it being my first accident and me being like this. They have been very communicated, stayed in contact with me the whole time, giving me updates when there were any and even when there weren't and answered any question I had. I would recommend them to anyone. Everyone I have talked to there has been very friendly. I would give them a 10 out of 10.
Ethan Gullet
They made sure that my insurance company covered what I paid for them to which included the gap for my car that was totaled. My medical costs were taken care of and reduced substantially so I was able to get more on my settlement. My case manager, Will Garcia, was always helpful in assisting me and answering any questions I had. They really did an amazing job with my case. I would definitely recommend them to anyone in need of this type of legal help. Most lawyers do not help you with the recovery of the car and rental etc. They are amazing.
Teresa Cuthbertson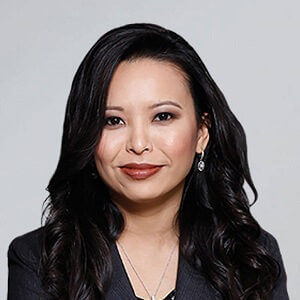 Have you been injured? We can help.
Fill out the form below, and we will get back to you very soon.