After an accident that someone else caused left you with injuries, you may be unsure of your next steps. Luckily, you do not need to handle your case alone. Our team can work to make the liable party pay your medical bills and compensate you for your lost income. You deserve justice for the losses you sustained because of someone else's negligence.
At Van Law, we know how to help our clients navigate the complications in the legal system. Our Puyallup personal injury lawyer can build your case, filing an insurance claim or a lawsuit on your behalf. We fight hard to give you the best chance at winning fair compensation for your losses.
Why You Should Choose Our Personal Injury Lawyer in Puyallup, WA
As a trusted personal injury law firm serving Washington State, we always focus on the needs of our clients. Our team has more than 50 years of combined experience handling personal injury cases.
After you hire us, we will take the time to answer any questions you may have. We also update you regularly on the status of your case, ensuring we are all on the same page.
Unlike some law firms that may try to cut corners to speed through a case, we take the time to learn about your situation. Doing so lets us tailor our strategy to fit the exact parameters of your case. Our client-focused approach ensures you receive personalized attention, clear communication, and honest advice throughout your case.
Our Successful Case Results Speak for Themselves
We have earned five-star reviews from our clients, and we take pride in the positive words our former clients have to say about our firm:
"…I got referred here by a friend and I absolutely made the right choice in choosing this law firm. Thank you for always helping and being very professional. Customer service exceeded my expectations. Thank you again. Recommend 100%." – Aidee G.
"Had a great experience with Van Law Firm and a special thanks to Norma and her team for all the help and getting me the proper care and compensation." – Ivan P.
Additionally, we have recovered more than $50 million for our clients over the years. We cannot guarantee that you will win a certain amount of compensation in your case. However, we can guarantee that Van Law's team will work as hard as we can to deliver the results you deserve.
Van Law Supports You Legally and Emotionally
Our personal injury law firm in Puyallup knows that you might feel alone and vulnerable after suffering injuries because of someone else's carelessness. Your injuries may leave you unable to work, causing financial stress. You also may lose the ability to participate in your favorite activities or to spend as much time with your family as you'd like.
With the team at Van Law representing you, you are not alone. We handle your personal injury case, helping you seek the financial benefits you need to protect your future. We also support you emotionally, helping you work through the challenges your injuries present.
We handle all the legal aspects of your case, so you can focus on recovering from your injuries and getting your life back.
We Can Pursue Your Damages
When you hire Van Law to manage your case, we will determine which damages you are eligible to recover. In personal injury cases, the recoverable damages often include:
Medical expenses
Pain and suffering
Property damage
Lost income
Reduced earning capacity
Diminished quality of life and
Wrongful death damages, if your loved one passed away in a personal injury accident
For a free legal consultation with a personal injury lawyer serving Puyallup, call (725) 900-9000
Look to Our Personal Injury Lawyer in Puyallup, WA, To Help Your Case on Multiple Fronts
Insurance companies are notorious for trying to delay settling personal injury cases. The insurer hopes you will become frustrated with waiting to receive an award and settle for a lesser amount than you probably deserve.
In addition, as a for-profit business, an insurance company seeks to maximize its profits by reducing the amount of money it awards to victims like you. At Van Law, we know how the insurance company operates. We use this knowledge to counteract the insurer's tactics, giving us the best chance to move toward the settlement you deserve.
Puyallup Personal Injury Lawyer Near Me (725) 900-9000
What Are the Benefits of Hiring an Attorney for Your Personal Injury Case?
When you hire Van Law, you have an advocate working on your side. Our team has your best interests in mind, and we can explain how each step in your case will look. When you have our team of legal representatives on your side, you can expect:
Honest communication
Ongoing case updates
Legal advice specific to the details of your case
Attention to detail
Our team of skilled and compassionate attorneys will fight for your rights and interests in and out of court.
Click to contact our Washington Personal Injury Lawyers today
Hiring Our Puyallup Personal Injury Attorney Costs You Nothing Upfront
Victims in personal injury cases often wonder if they can afford to hire legal help. After all, they may be unable to work while the medical bills pile up. These financial concerns may cause you to hesitate about hiring our personal injury attorneys serving Puyallup, WA.
At Van Law, we do not charge our clients anything upfront to secure our services. Instead, our fee comes from a percentage of the settlement we secure on your behalf. You have no financial risk by hiring us because we only receive payment once we win or settle your case.
Complete a Free Case Evaluation form now
You Have a Limited Amount of Time To File a Lawsuit in Puyallup, WA
When going through a personal injury accident case for the first time, you may be unaware of the deadlines you must meet. In Washington state, RCW § 4.16.080 typically gives victims up to three years to file a lawsuit for compensation.
When you hire Van Law, we will inform you of all the deadlines that apply to your case.
Reach Out to Our Puyallup Personal Injury Team Today
We do not back down when facing challenging personal injury cases. On the contrary, we relish the opportunity to help our clients with challenging cases.
We also do not take the responsibility of representation lightly. Contact Van Law today for a free case review to learn more about how we can serve you.
Client Testimonials
These guys are amazing. Helped me throughout the process. Always there when I need help. Inititailly called a law firm (the one that has lots of ads on the radio), but they declined my case. Van Law Firm accepted my case without a second thought! Kudos to Daniel, my case manager, and Amanda who expedited my payment process. Highly recommended.
Milby Mags
Got in an accident at the beginning of the year and they have been awesome, especially with it being my first accident and me being like this. They have been very communicated, stayed in contact with me the whole time, giving me updates when there were any and even when there weren't and answered any question I had. I would recommend them to anyone. Everyone I have talked to there has been very friendly. I would give them a 10 out of 10.
Ethan Gullet
They made sure that my insurance company covered what I paid for them to which included the gap for my car that was totaled. My medical costs were taken care of and reduced substantially so I was able to get more on my settlement. My case manager, Will Garcia, was always helpful in assisting me and answering any questions I had. They really did an amazing job with my case. I would definitely recommend them to anyone in need of this type of legal help. Most lawyers do not help you with the recovery of the car and rental etc. They are amazing.
Teresa Cuthbertson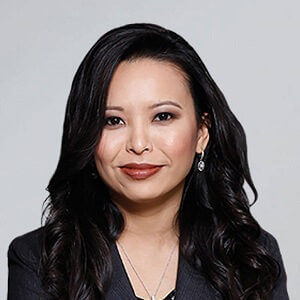 Have you been injured? We can help.
Fill out the form below, and we will get back to you very soon.