If you or someone you love was injured in a truck accident, your injuries can require a prolonged recovery. Our Everett truck accident lawyer can get to work building your case and avoid a potentially costly delay in recovering damages.
At Van Law, we will investigate your accident, identify the at-fault party, and take on the insurance company—big or small—on your behalf. We fight hard to recover the costs of your medical bills, lost wages, and pain and suffering. Our team wants to hear about your experience in your own words, so we offer a free review of your case.
Compensation Our Law Firm Can Seek After a Truck Accident
A truck accident can severely damage or completely destroy your smaller car. Our motor vehicle accident lawyer will demand compensation to repair or replace your car. If it is repaired, we also demand compensation for its diminished value. 
Additional recoverable damages include:
Past and future medical bills

Past and future lost wages

Loss of the future ability to earn income

Physical disability or disfigurement

Ongoing pain and suffering

Mental and emotional distress

Loss of enjoyment of life
If your family lost a loved one in the accident, we also demand wrongful death damages, which can include funeral and burial costs and loss of your loved one's financial support. 
Let Our Truck Accident Lawyer Interpret the Everett, WA, Statute of Limitations
The compensation you can recover after the accident has a time limit. In Washington, you generally have three years to file your personal injury or wrongful death lawsuit, according to RCW § 4.16.080. If your lawsuit is filed after the statute of limitations expires:
The court may not permit you to file it at all

It could be dismissed without even being heard

You will have no further legal recourse available
While complying with the filing deadline is mandatory, some of the circumstances of your case could shorten or lengthen that deadline. Our legal team can help you to understand and meet the filing deadline when you allow us to handle your case for you. That means the sooner we are involved in your case, the better.
For a free legal consultation with a truck accidents lawyer serving Everett, call (725) 900-9000
How We Determine Financial Liability for Your Everett Truck Accident
Our law firm will hold the truck driver, or owner/operator, responsible for your recoverable damages if their negligence caused the collision. We do not stop there. If the evidence indicates additional contributing factors, we keep investigating. Additional potentially liable parties in your case can include:
The trucking company

The cargo loaders

Truck manufacturer

Parts manufacturer
At Van Law, our truck accident lawyer will investigate and prepare your Everett, WA, case and pursue one or multiple at-fault parties for financial compensation.
Our Investigation Will Lead to a Comprehensive Evidence Collection
Our truck accident attorney in Everett, WA, and the representatives for the at-fault party rely on evidence to tell the story of your accident. The case file we build for you will include:
Accident report

Accident reconstruction

Electronic logging data

Witness statements

Accident scene photos

Medical records

Injury photos
This evidence proves the accident's cause. We also collect the following evidence that proves the accident's resulting costs:
Medical bills

Written prognosis

Proof of income

Car repair bills

Car replacement estimates
Some of the evidence that supports your case could be hard for you to obtain on your own. Not only will you be recovering from your injuries, but some of the evidence sought will be in the possession of the trucking company. Our truck accident attorney serving injured clients in Everett, WA, will collect records and reports from the trucking company and truck maintenance facility.
Everett Truck Accident Lawyer Near Me (725) 900-9000
How Van Law Fights for the Rights of Truck Accident Clients
After a truck accident, you need time to recover from the accident's physical and emotional toll. When our law firm represents you, we do all the hard work building your case so you can concentrate on getting better. 
In addition to investigating your accident and collecting evidence, our truck accident lawyer will correspond with all interested parties on your behalf, including verbal, written, and electronic communication. We will obtain, complete, and submit all case-related paperwork, including insurance claim forms and court filings, on your behalf.
We will also represent you in court, if necessary, but our goal is to obtain a fair settlement to your case outside the courtroom. Our team works hard to negotiate the best possible monetary settlement for you. We provide you with timely updates throughout the negotiation process so that you are not left wondering about the outcome of your case.
See Why Personal Injury Clients Recommend Van Law
When previous clients talk about how hard we fought to recover damages for them, they leave reviews and recommendations like the following on our testimonials page:
Teresa Cuthbertson: "They made sure that my insurance company covered what I paid for them which included the gap for my car that was totaled. My medical costs were taken care of and reduced substantially so I was able to get more on my settlement."

Yvette Cota: "A friend of mine referred me to Van Law Firm. I'm so grateful he did…They explained every detail of what was going on with my case…I would definitely refer all my family and friends to Van Law Firm." 
Our legal team works hard to treat you like a person, not a case file, and to give your truck accident case the attention to detail it needs and deserves.
Click to contact our Washington Truck Accident Lawyers today
Get Your Free Truck Accident Consultation Now
If you or a family member suffered injuries in a recent truck accident, our law firm will help you recover appropriate damages. Our Everett truck accident lawyer will take on the at-fault party and demand financial compensation for your injuries and related expenses. 
Put our results-driven team at Van Law to work on your case right from the start by contacting one of our consultation team members today.
Client Testimonials
These guys are amazing. Helped me throughout the process. Always there when I need help. Inititailly called a law firm (the one that has lots of ads on the radio), but they declined my case. Van Law Firm accepted my case without a second thought! Kudos to Daniel, my case manager, and Amanda who expedited my payment process. Highly recommended.
Milby Mags
Got in an accident at the beginning of the year and they have been awesome, especially with it being my first accident and me being like this. They have been very communicated, stayed in contact with me the whole time, giving me updates when there were any and even when there weren't and answered any question I had. I would recommend them to anyone. Everyone I have talked to there has been very friendly. I would give them a 10 out of 10.
Ethan Gullet
They made sure that my insurance company covered what I paid for them to which included the gap for my car that was totaled. My medical costs were taken care of and reduced substantially so I was able to get more on my settlement. My case manager, Will Garcia, was always helpful in assisting me and answering any questions I had. They really did an amazing job with my case. I would definitely recommend them to anyone in need of this type of legal help. Most lawyers do not help you with the recovery of the car and rental etc. They are amazing.
Teresa Cuthbertson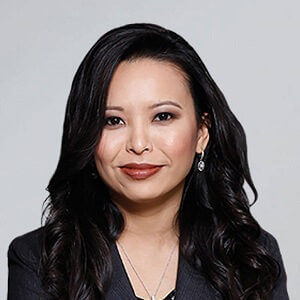 Have you been injured? We can help.
Fill out the form below, and we will get back to you very soon.